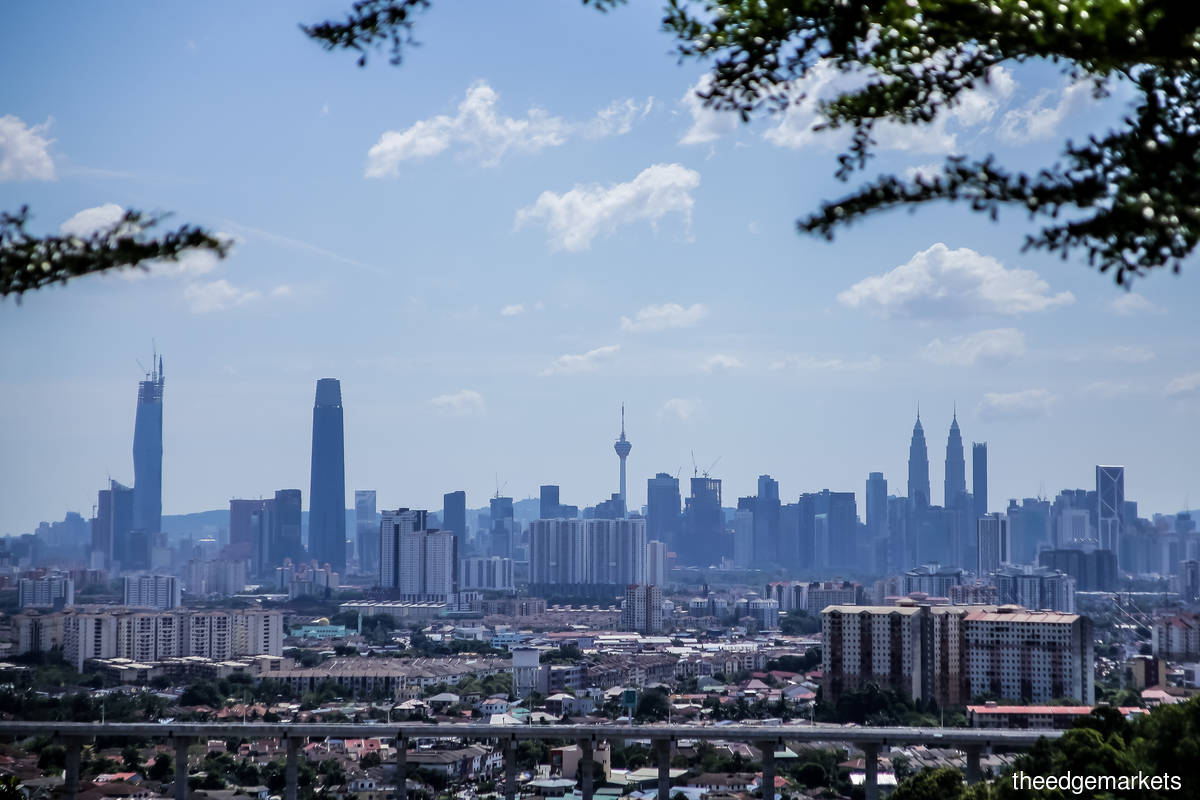 KUALA LUMPUR (July 22): Fitch Solutions Country Risk and Industry Research has slashed its real household spending growth forecast for Malaysia for 2021 to 3% year-on-year (y-o-y), from the previous forecast of 11% y-o-y, due to the Covid-19 pandemic and related lockdown measures.
In a note, the research house said while it still holds a positive outlook for Malaysian consumers this year, it had to cut its consumer spending forecasts for the year as a result of surging cases and the reimplementation of stricter restrictions on movement and non-essential retail.
"While still positive, we do highlight this is partly caused by base effects. The estimated 3.7% y-o-y drop in 2020 real household creates a low y-o-y base for 2021 to grow from," it said.
According to Fitch Solutions, in nominal terms, Malaysia's total household spending will be worth RM900 billion in 2021, which is slightly lower than the RM905 billion estimated for the pre-Covid-19 environment in 2019.
'Retail sales continued to be poor in 1H21'
On the other hand, retail sales continued to be weak in the first half of the year (1H21), with growth primarily coming from a low base, the research house estimated.
It attributed the ongoing weakness in the sector to a lack of significant relaxation of restrictions, which affects both consumers and retailers.
It also noted that continued restrictions on inter-district and interstate travel within the Klang Valley, which accounts for approximately 60% of retail sales in the country, will delay the recovery.
"Consumer confidence has been improving from the deep slump caused by the initial Covid-19 pandemic. However, it has yet to reach its pre-Covid-19 level, which we believe will only happen once the country is able to vaccinate enough of its population to allow for the gradual lifting of restrictions," it said.
It also explained that its forecast revisions for consumer spending over the year are driven by a number of factors, which include the continued restrictions placed on non-essential retail, movement restrictions and the Malaysian government's limited fiscal space to offer renewed support.
Real GDP growth forecast more than halved to 4.9%, while unemployment 'will only decline from 2H21'
In line with this, the research house also revised down its 2021 real gross domestic product (GDP) growth forecast for Malaysia to 4.9% from 10% previously.
Fitch Solutions said the recent lockdown will result in a resurgence in unemployment, which would significantly dim the prospects of a recovery in domestic demand, with government consumption unlikely to provide meaningful support.
While government stimulus measures provided some protection to Malaysian consumers and the nation's economy over 2020, it noted that the unemployment rate in 2021 will remain elevated as businesses — especially small and medium enterprises (SMEs) — slowly recover and increase employment.
"As such, we project that unemployment will only begin falling from the second half onwards," it said.
Meanwhile, it said, inflationary pressures globally stemming from higher commodity prices and supply-chain challenges creating localised shortages are also key risks to Malaysia's consumer spending over the remainder of 2021, with the potential to erode purchasing power.
"In Malaysia, we note that the Consumer Price Index (CPI) has been ticking up, reaching a high of 4.7% and 4.4% y-o-y in April and May 2021 respectively," it said.
While the CPI has been trending upwards, Fitch Solutions still believes that inflation will remain modest over the year as a result of economic disruption.
It forecast inflation to average 1.3% and 1.9% y-o-y over 2021 and 2022 respectively.
'Govt may soon be unable to finance stimulus plans'
According to Fitch Solutions, the Malaysian government is reaching a point where it may not be able to finance the current plans or other future stimulus plans.
"Any stimulus measures that will be announced in the coming weeks are unlikely to top what were announced in 2020 given the constraints the government faces, with the 2020 stimulus already being relatively small compared to what other economies fielded, such as Singapore and Hong Kong," it said.
It added that the high public debt load is likely to have a negative impact on investor sentiment towards Malaysia and could raise its borrowing costs further.
"We highlight this as a significant risk to Malaysian consumers, who are likely to face another six months of restrictions and subsequent job losses and/or pay cuts," it said.
It also said consumer recovery rests on Malaysia's vaccination drive, but the vaccination drive had so far been slow.
Malaysia's Covid-19 vaccination drive officially kicked off in February this year. As of yesterday (July 21), 10.58 million or 32.34% of the population had received at least one dose, including 4.93 million or 15.07% who had been fully inoculated against the coronavirus.
The government aims to achieve herd immunity by year end.