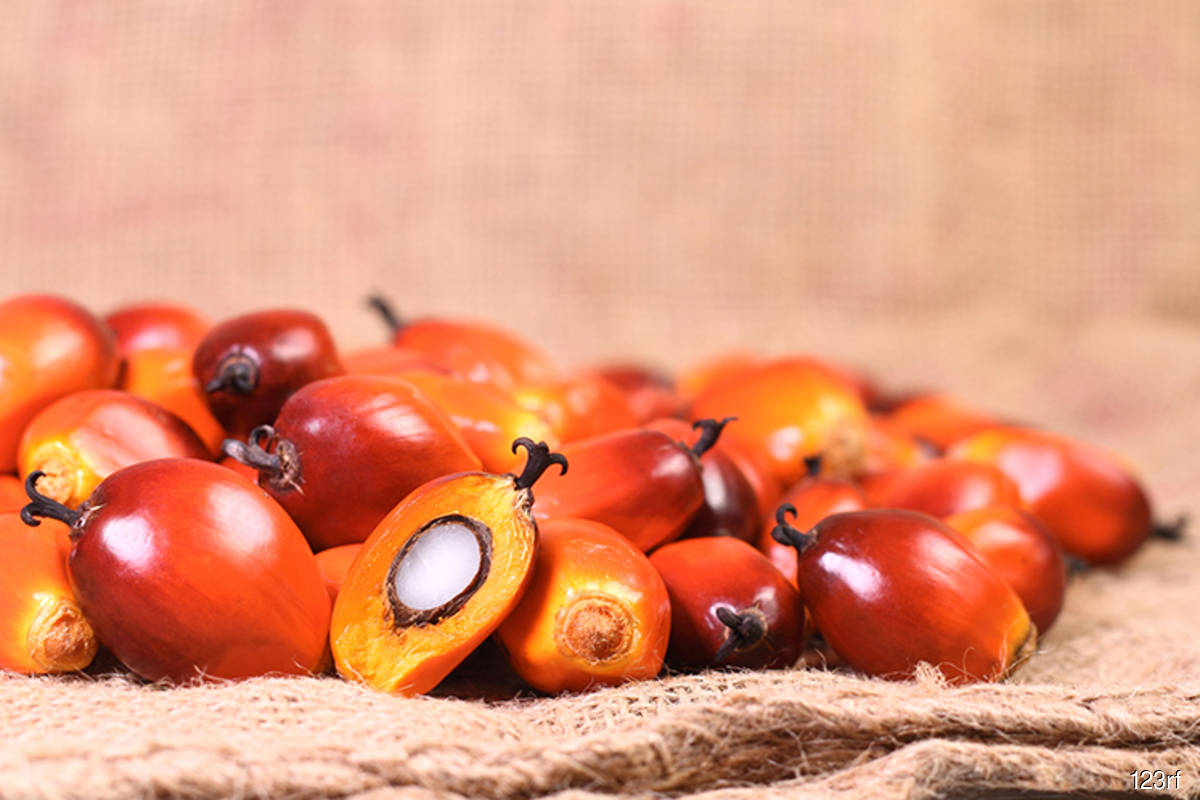 KUALA LUMPUR (July 5): The crude palm oil (CPO) futures contract on Bursa Malaysia Derivatives closed lower for a second consecutive day this week, weighed by rising global palm oil supply from Indonesia and soaring stocks in Malaysia.
Singapore-based Palm Oil Analytics owner and co-founder Dr Sathia Varqa said the rising Indonesian export permits have displaced Malaysian export share and forced Malaysian prices to move lower day by day in order to stay competitive.
"According to pollsters, Malaysia's June end-month stocks are on the rise by 12% to 13%, the highest since November 2021, as production rises while exports slumped," he told Bernama.
Meanwhile, palm oil trader David Ng said the demand for the commodity was lower due to the weak demand mainly due to recession concerns.
"We locate support at RM4,000 a tonne and resistance at RM4,500 a tonne," he said.
At the close, the CPO futures contract for spot month July 2022 fell RM261 to RM4,199 a tonne, August 2022 declined RM207 to RM4,193 a tonne, benchmark September 2022 trimmed RM176 to RM4,174 a tonne and October 2022 was RM161 lower at RM4,181 a tonne.
Meanwhile, November 2022 shrank RM162 to RM4,201 a tonne and December 2022 decreased RM157 to RM4,240 a tonne.
Total volume rose to 79,462 lots from 70,642 lots on Monday, while open interest increased to 281,261 contracts from 274,192 contracts previously.
The physical CPO price for July South was RM300 lower at RM4,400 a tonne.