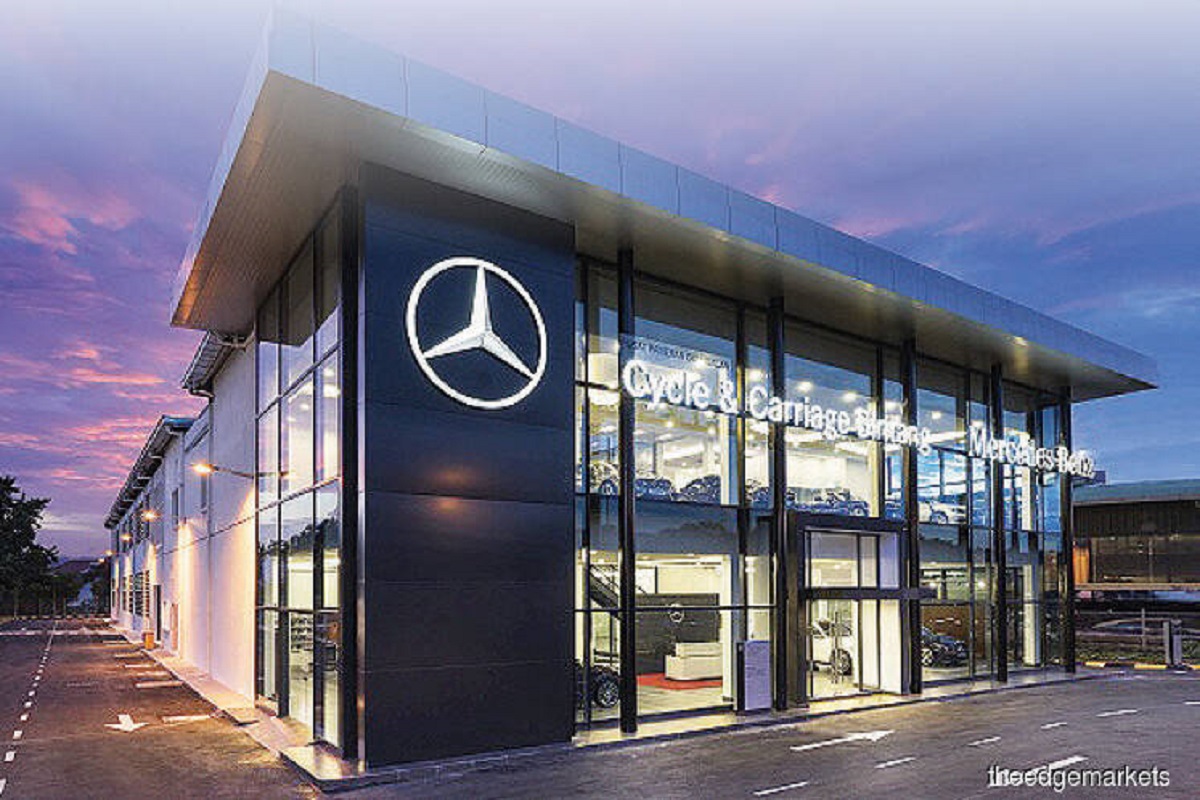 KUALA LUMPUR (July 28): Cycle & Carriage Bintang Bhd (CCB) has returned to the black in the first half ended June 30, 2021 with a net profit of RM1.6 million, on higher vehicle unit sales and margins, as well as lower operating expenses and financing costs.
The group recorded a net loss of RM19.08 million in the same period last year.
The Mercedes-Benz dealer said revenue for the period rose 50.5% to RM534.67 million, from RM355.25 million a year earlier, driven by the continued sales tax reduction which resulted in an increase in vehicle unit sales by 57%.
As for the second quarter ended June 30, 2021, the group's net loss narrowed to RM1.8 million from RM9.38 million a year ago, as revenue surged 73.56% to RM241.84 million from RM139.34 million.
The group did not declare any dividend for the latest quarter.
CCB chairman Eric Chan said the group benefited from the improved trading conditions in the first half, capitalizing on the extension of the sales tax reduction.
However, he said, the automotive market is expected to be challenging for the rest of the year, as the extended lockdown restrictions implemented by the government impact daily operations.
"The group continues to be committed to its business improvement strategies," he said.
CCB's share price fell one sen or 0.42% to RM2.39 today, valuing the group at RM252.86 million.