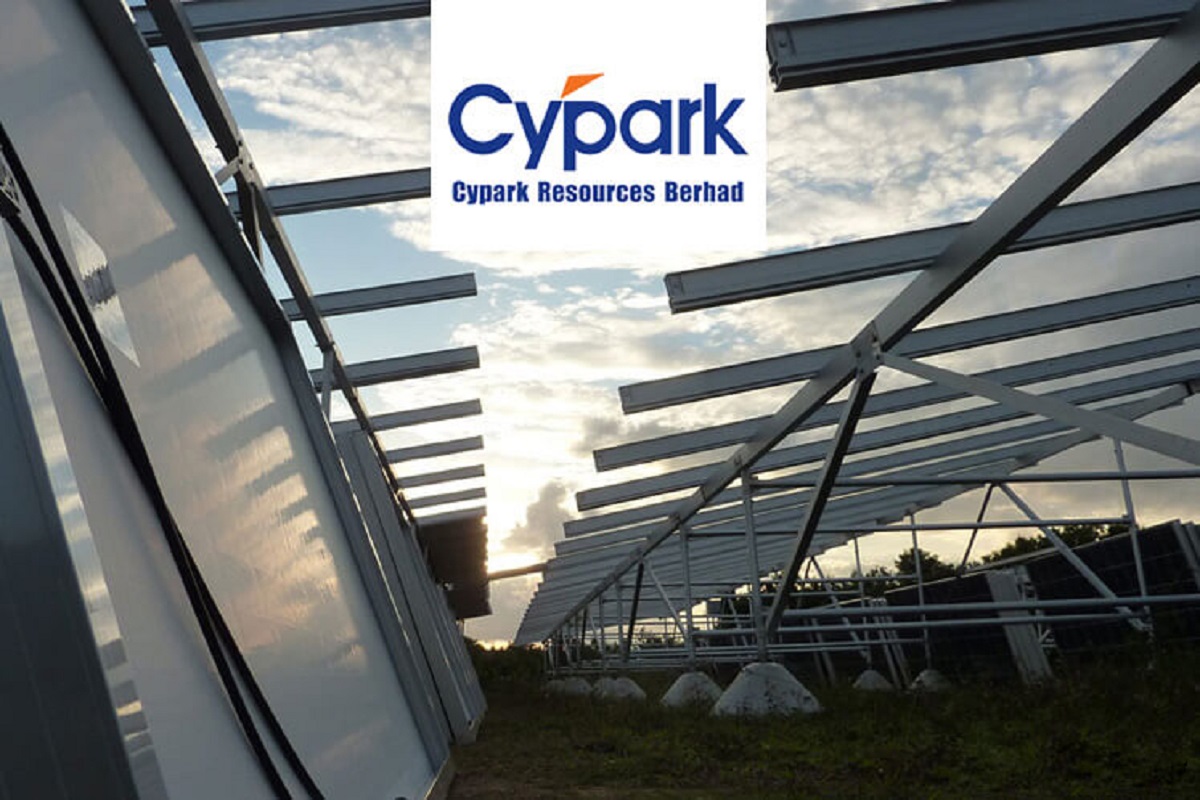 KUALA LUMPUR (March 31): Cypark Resources Bhd's net profit rose 2.98% to RM14.98 million for the first quarter ended Jan 31, 2021, from RM14.55 million a year ago, on the back of interest cost savings and lower staff expenses. 
Revenue fell 15.84% to RM76.48 million, from RM90.88 million previously, mainly due to the continuous impact on the group's work progress at sites as a result of complying with the various Movement Control Orders (MCOs) in different states. 
The environmental solution and renewable energy group did not declare any dividend for the first quarter. 
Cypark said the improved earnings were mainly attributed to interest cost savings arising from the conversion of certain conventional financing to issuance of perpetual sukuk and lower borrowing rates due to the cutting of overnight policy rate by Bank Negara Malaysia. 
It was also due to a decrease in staff expenses, the group said in a filing with Bursa Malaysia. 
Cypark said the demand for renewable energy (RE) continues to grow as reflected by several announcements made in the last quarter of 2020 which upholds support for RE. 
In December 2020, the government announced the extension of the Net Energy Metering (NEM) 3.0 from 2021 to 2023, providing a quota of 300MW out of 500MW to commercial and industrial players like Cypark. 
"RE players can also benefit from the extension of Green Investment Tax Allowance (GITA) and Green Income Tax Exemption (GITE) incentives until 2023 and the Green Technology Financing Scheme (GTFS) 3.0 with a fund size of RM2 billion until 2022," it said. 
As for Waste to Energy (WTE), the group said the Housing and Local Government Ministry has proceeded with the tendering of two WTE projects in Johor and Melaka as part of its plan to build five WTEs within the next few years.   
It said Cypark has taken pre-emptive steps to endure the economic impact of the Covid-19 pandemic. 
"For FY21, Cypark foresees a strong recovery year as higher engineering, procurement, construction, commissioning revenue contribution is expected from the Large-Scale Solar 2 project due to the shift of revenue timing from FY20 to FY21," it said. 
Cypark's share price closed one sen or 0.76% lower at RM1.30 today, valuing the group at RM628.2 million.