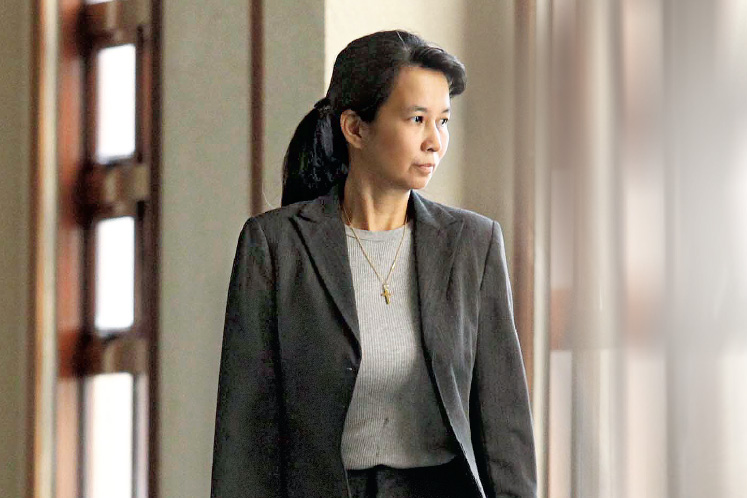 KUALA LUMPUR (July 24): The 43rd day of Datuk Seri Najib Razak's SRC International Sdn Bhd trial will see former AmBank relationship manager Joanna Yu (pictured) continue to be cross-examined by the defence counsel of the former premier, who faces seven charges of money laundering, criminal breach of trust and abuse of power in relation to embezzling RM42 million from previous subsidiary of 1Malaysia Development Bhd (1MDB).
Yu, who had managed accounts belonging to Najib, 1MDB and SRC at AmBank, revealed to the court that she was ordered to resign in 2015.
Her departure took place in November that year, "at around the same time" AmBank was fined by Bank Negara Malaysia (BNM).
At the time, AmBank was fined RM53.7 million by BNM, following a result of a breach of certain regulations under Section 234 of the Financial Services Act 2013, and Section 245 of the Islamic Financial Services Act 2013 by AmBank (M) Bhd and AmBank Islamic Bhd.
However, she said she was unaware of the reason her previous employer was punished, apart from the non-compliance in relation to reporting to the central bank.
Defence counsel Harvinderjit Singh's aggressive interrogation of the witness prompted deputy public prosecutor Budiman Lutfi Mohamed to urge him to be "more gentle to the lady witness".
Saying he "tried the easy way and now has to use the hard way", he carried on with his hostile approach, causing appointed prosecutor Datuk V Sithambaram to jump in and trade barbs with the senior defence counsel.
Harvinderjit called Sithambaram "pedantic", and the latter retorted that the former was "pathetic".
However, Justice Mohd Nazlan Mohd Ghazali, who is presiding over the trial, reminded both parties to refrain from using such descriptions.
Yesterday was also Najib's 66th birthday, and while he had to spend the day in court, he was surprised by a group of supporters who showed up with cake and a card.
Those were not his only presents yesterday; his legal team also won two rulings in relation to the SRC trial.
Justice Nazlan ruled that the Malaysian Anti-Corruption Commission (MACC) cannot prohibit AmBank from handing documents in relation to the former premier's accounts to the account holder, and that the defence is allowed to refer to Yu's draft witness statement to compare with the one tendered and signed by her on Monday.
The first ruling will have massive repercussions on the prosecution of this and other cases as now, the authorities, namely the police or the MACC, cannot issue directives to the banks preventing the release of such information in criminal cases to the account holder.
The Edge is bringing the trial involving Malaysia's former highest-ranking politician who led the country for nine years live.
Users of The Edge Markets app may tap here to follow our live reports.