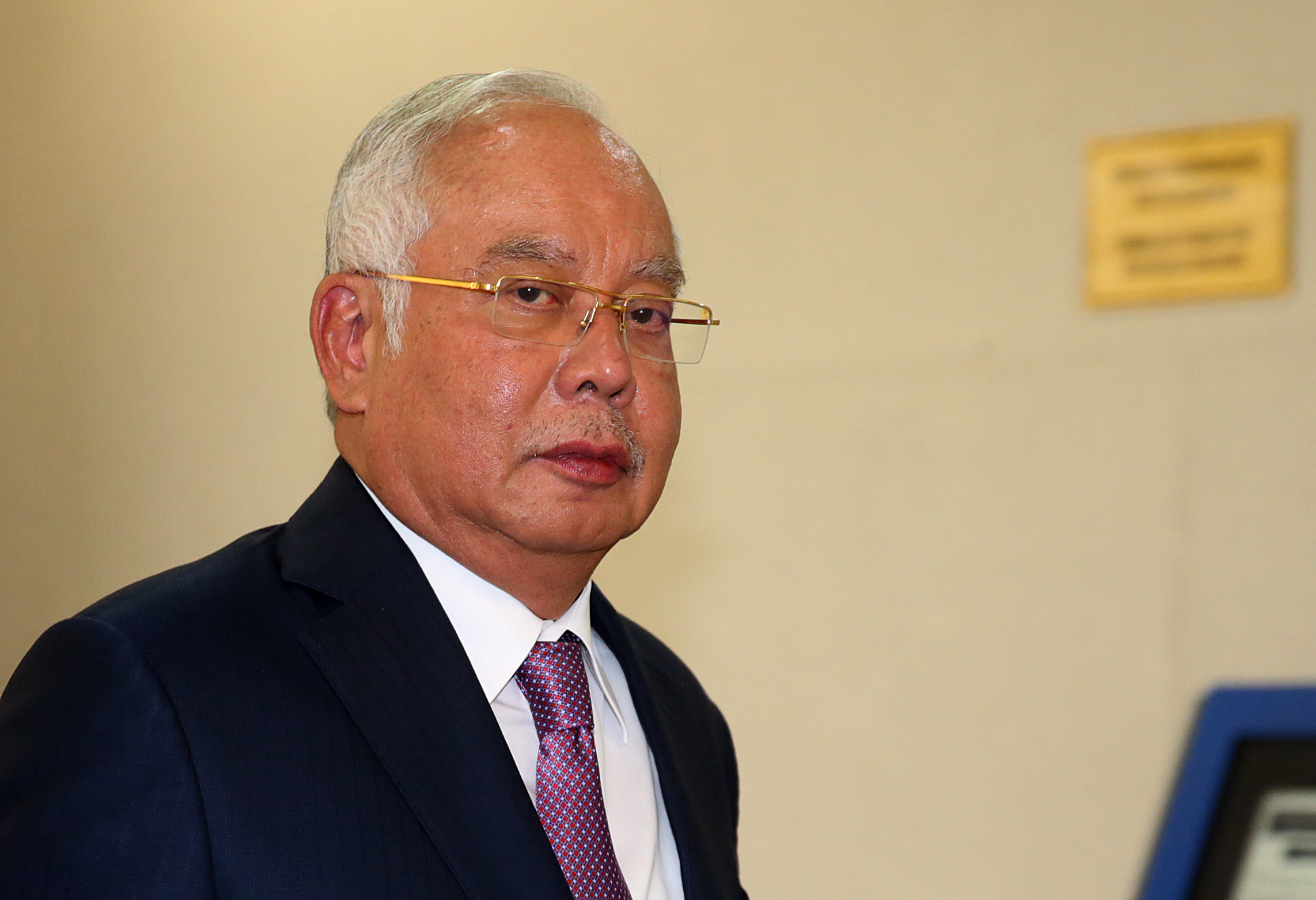 KUALA LUMPUR (Aug 27): The prosecution is expected to wrap its case in the Datuk Seri Najib Razak SRC International Sdn Bhd trial at the High Court with the defence expected to end the cross-examination of Malaysian Anti-Corruption Commission investigating officer Rosli Hussain.
Lead defence counsel Tan Sri Muhammad Shafee Abdullah has indicated he would need at least one-and-a-half hours to quiz Senior Assistant Commissioner Rosli. 
Following this, the prosecution is expected to conduct the re-examination of the 57th witness in the trial and wrap up its case.
Normally, there will be a date fixed for oral submissions for the prosecution and defence to state their case before Justice Mohd Nazlan Mohd Ghazali makes a decision on whether to order the former premier to enter his defence or acquit him.
So far, Rosli had testified that Interpol red notices had been issued to eight individuals including fugitive businessman Low Taek Jho and former SRC chief executive officer and managing director Nik Faisal Ariff Kamil who are missing.
While the defence had tried to pin the blame on Low, better known as Jho Low, Rosli had denied it, saying Najib stood to gain from all the transactions.
The defence also tried to portray that the funds in question were as a result of the donations purportedly received from the Saudis, which the IO also dismissed as the witness said the donation funds were all used up in June 2014.
Najib allegedly received donations of RM369 million from Prince Faisal Al-Turki as well as another of RM243 million from the "Riyadh Finance Ministry" earlier.
While Shafee had tried to depict the MACC investigations on Najib as shoddy, Rosli disagreed with the notion.
Against this backdrop The Edge is reporting today's proceedings involving Najib, who is the highest ranking politician to be charged in court, live.
Users of The Edge Markets app may tap here to follow our live reports.