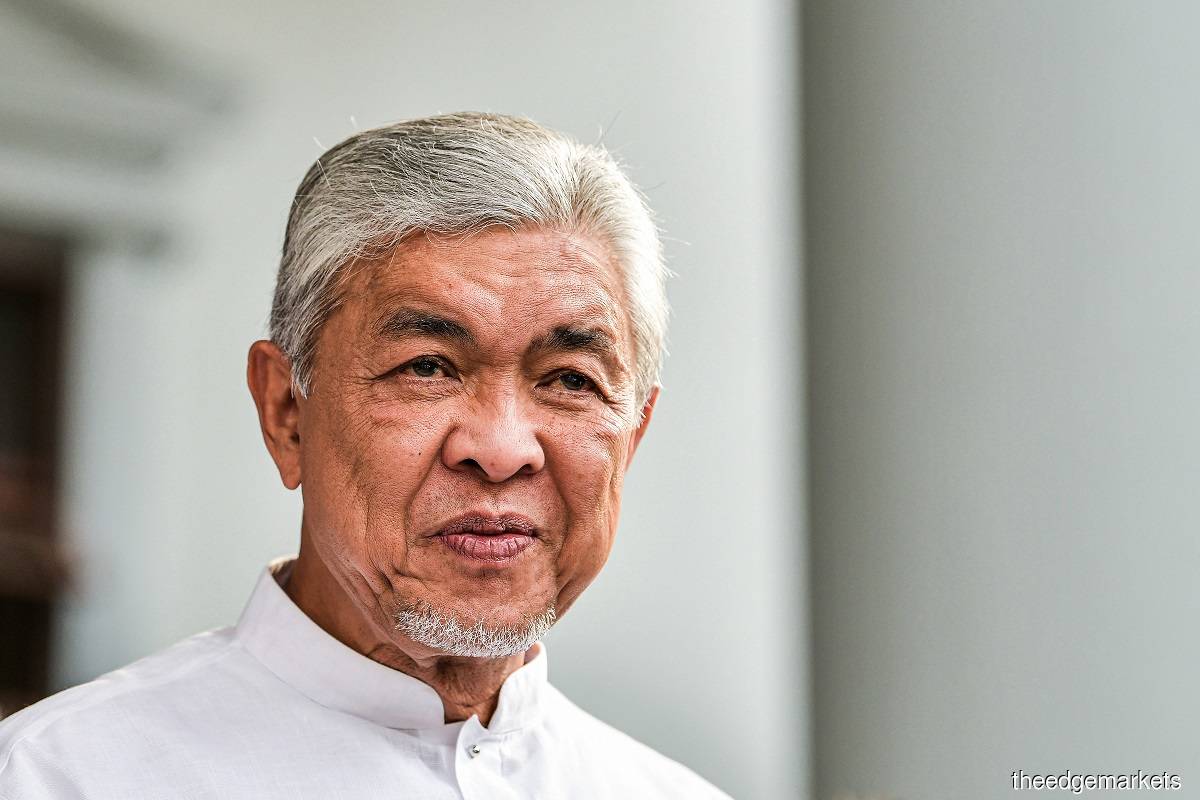 KUALA LUMPUR (Aug 17): The declassified report prepared by the Special Investigation Committee on Public Governance, Procurement and Finance on the troubled littoral combat ship (LCS) project has revealed Datuk Seri Dr Ahmad Zahid Hamidi's personal involvement in the project, despite the former defence minister's constant denial.
Near the tail end of the report contained a request letter dated July 8, 2010 from then Boustead Naval Shipyard Sdn Bhd (BNS) managing director Tan Sri Ahmad Ramli Mohd Nor to Zahid for a letter of intent from the government for the LCS project.
Located at the top of the letter were Zahid's — as the then defence minister — signature, stamp and handwritten directive reading "Sila Laksanakan" (please get this done).
In the report, the Special Investigation Committee on Public Governance, Procurement and Finance said it was the Ministry of Defence's "weak" governance that partly caused the trouble the LCS project is mired in, as it resulted in certain clauses pertaining to variation proposals and orders that were disadvantageous to the government being incorporated into the contract.
Last week, Zahid dismissed allegations linking him to the mismanagement of the LCS project, saying he was not defence minister at the time the letter of award to BNS was inked in 2014. Zahid served as defence minister from April 2009 to May 2013.
On Tuesday (Aug 16), Ahmad Ramli — the then managing director of BNS — was charged with three counts of criminal breach of trust in relation to the LCS project. His charges involved the fraudulent approval for payments to three companies amounting to RM21.08 million, without the requisite approval of BNS' board.
BNS is an indirect subsidiary of Boustead Holdings Bhd, which is controlled by the Armed Forces Fund Board.
The LCS project was green-lighted in March 2011, with a contract cost of RM9.13 billion (initially RM9 billion). The directly negotiated contract with BNS involved the procurement of six LCS, which were supposed to be delivered in stages from 2019, with the final one in 2023.
However, more than a decade later since the project was awarded, there is not even a single completed LCS, even though Putrajaya has already forked out over RM6 billion for the project.
Setting aside the navy's preference
The Special Investigation Committee on Public Governance, Procurement and Finance's report also highlighted that Zahid had gone against the Royal Malaysian Navy's wishes regarding the design of the LCS, changing it from the Dutch's Sigma to the French's Gowind.
The committee said Zahid had initially agreed to go with the Sigma design — the Royal Malaysian Navy's choice — after being briefed on May 26, 2011. However, just two months later, Zahid changed his mind and switched to the Gowind design following a recommendation from BNS.
This change in heart came just two days after Zahid received a letter from BNS recommending the Gowind design for the LCS.
Read the full declassified report here.
Read also:
Mindef's weak governance led to lopsided contract and LCS woes — special committee