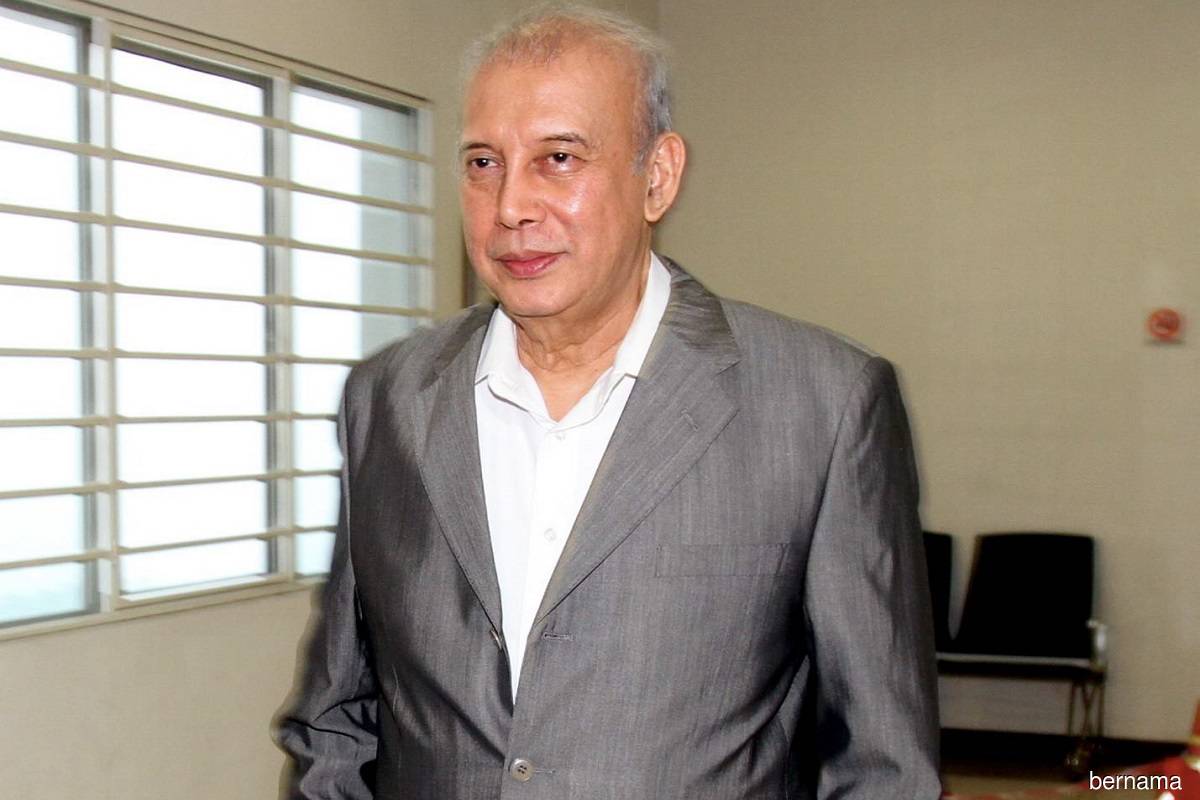 KUALA LUMPUR (Dec 5): Former Melaka chief minister Tan Sri Rahim Tamby Chik has settled his defamation suit against Kota Melaka Member of Parliament Khoo Poay Tiong and the Democratic Action Party (DAP).
The matter was settled by way of consent judgement, which was recorded before judicial commissioner Dr John Lee Kien How @ Mohd Johan Lee on Monday (Dec 5).
Khoo also read out two apology statements on his behalf as the first defendant and on behalf of the party.
Reading out the apology in open court, Khoo, who is also the DAP Melaka vice-chairman, said that the allegations in the articles concerned were baseless and not true. He added that he and the party deeply regret that the articles had defamed Rahim and caused him and his family distress.
"We therefore unreservedly apologise and express our regret for any distress and embarrassment that we have caused him and his family by reason of the publication of the above-mentioned articles," he said.
The articles have since been removed, and Khoo said that neither he nor the party would publish any articles containing these or similar allegations against Rahim. 
The court also awarded the cost of RM180,000 to Rahim, to be paid jointly or severally by the defendants.
Per the consent judgement, Khoo had also undertaken to publish the apology in major newspapers and on his Facebook page within 14 days. DAP undertook the same and will publish the apology on its website.
In return, Rahim undertook to withdraw the suit against the defendants with no liberty to file afresh.
Suit filed in 2020, DAP office-bearers also named as defendants
Rahim filed the suit in September 2020.
Besides Khoo, Rahim also named former DAP national chairperson Tan Kok Wai, former party secretary general Lim Guan Eng and party deputy chairperson Gobind Singh Deo as defendants.
In his statement of claim, Rahim alleged that Khoo in December 2018 wrote, published, and/or caused an article to be published, with defamatory words linking him to various scandals, on his Facebook page, the DAP website, and an online news portal.
He also claimed that Tan, Gobind, and Lim had published and/or caused the article to be published on the party's website until it can be accessed and shared in blogs, forums, and portals without limitations.
Rahim claimed that the alleged defamatory words described him as, among others, a corrupt individual, involved in sexual crimes, abuse of power, and malpractice, which he said were untrue, baseless, and published with malicious intent.
Among others, he sought general, aggravated, and exemplary damages and other orders the court deemed appropriate.
He also sought an order that the defendants remove the article from Facebook and the DAP website, and publish a written apology.
Datuk Firoz Hussein Ahmad Jamaluddin appeared for Rahim, while Khoo and DAP were represented by Ramkarpal Singh.
Rahim was also present in court on Monday.