This article first appeared in City & Country, The Edge Malaysia Weekly, on June 6, 2022 - June 12, 2022.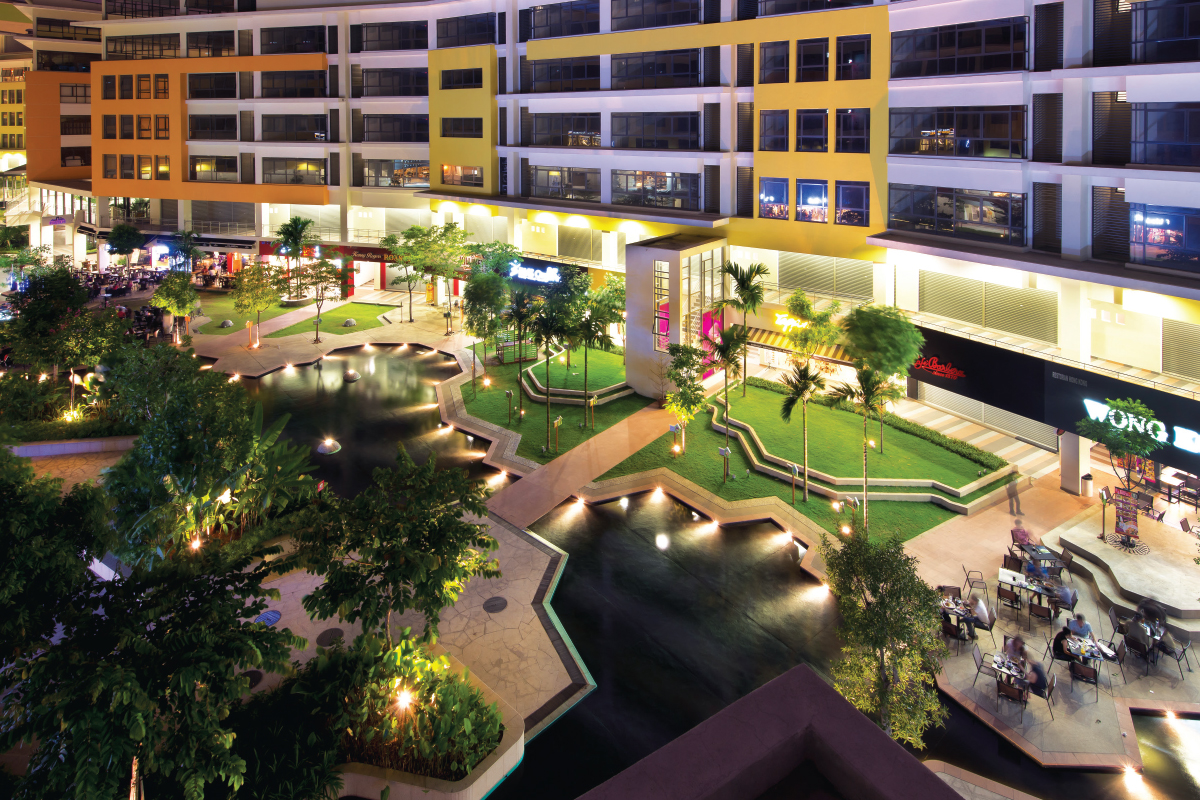 Founded in 1999 by Tony Sim and Leow Aik Boon, Asima Architects Sdn Bhd has stayed relatively quiet. As Sim says, the architectural firm is low profile and "we let our work speak for itself".
"We are quiet achievers. It is our DNA; we look at projects in practical terms — how people live in and use the space — and our works are timeless. We also don't like to cut things down because we want to preserve the environment. A number of our projects are green certified," he tells City & Country, explaining the firm's management philosophy of doing things for the greater good.
"We share responsibilities and achievements. In the office, we work as a team, and we are only as good as the person next to us. Everyone is important. Architecture is a partnership that includes many parties, such as engineers and contractors. We design a building, but we cannot build it. The journey involves engineers, authorities, 
clients and so on."
The name "Asima" comes from Sim's moniker "Architect Sim" and the word "Associates", to signify that the firm is all about grooming a new generation of architects. As a result, the firm now has a team of young directors, the latest additions of whom are Yvonne Ho and Evonne Gun.
Over the years, Asima Architects has expanded and chalked up projects throughout Malaysia. "[The firm is] 23 years old. We have probably completed RM3 billion worth of works. Our projects are located all over Malaysia, including Sabah and Sarawak," Sim says.
Good design
Leow believes good design should be functional. It is a combination of the building being both commercially viable and aesthetically pleasing. 
"It has to be a good balance. If you have a beautiful building but it is not viable and feasible, then that is a piece of art that costs a lot of money," he says.
He cites some of the firm's projects, explaining how it strives to create public spaces for landscaping and places for gatherings.
"People need to socialise and gather, and we facilitate this and make it happen. We have to design all the spaces. The building is important, as is the space in between. It is about the relationship between inside and outside, as well as the transitional spaces. We try to bring something special to all our projects. Also, we believe in ventilation and that's why our projects have a central courtyard or landscape. It works well, especially during this pandemic time," he says.
Projects that Asima Architects has worked on include Hap Seng Business Park in Shah Alam, SetiaWalk in Puchong, Eco Sky on Jalan Ipoh, MPSJ Town Hall, Encore Impression Theatre in Melaka, ibis Styles Hotel in Kota Kinabalu and JUMPA @ Sungei Wang — the refurbished annex building of the Sungei Wang mall in Kuala Lumpur.
Leow explains that, for the 20-acre Hap Seng Business Park, the firm explored the possibility that the appearance of industrial parks can be softened by landscape and amenities.
"In Hap Seng Business Park, there are common areas [with amenities] at the entrance. We worked very closely with the client towards not having a typical industrial appearance and making it more modern and comfortable," he says.
Meanwhile, the 20-acre SetiaWalk now comprises shoplots and apartments. Leow says the defining feature of the development is a 300m (9,846 ft) waterway in the middle of the development. 
"The waterway feature allows for al fresco dining. Traffic has also been directed to the outer perimeter of the site," he adds.
Sim explains that the MPSJ Town Hall is a corporate social responsibility project. Built next to a park, it is a multipurpose hall designed in a more contemporary style.
"There are sports facilities there. The council wanted a hall to test out. They didn't want just a hall but something different. They wanted a nice and interesting hall because it is believed that if you do something nice, people will not abuse a [public] building. This is what we did and, so far, it has worked. People are using the building and looking after it. This is not an expensive building but the whole community can use it. It is an important philosophy to test out, and I think this is the first hall assigned to a private firm," he says. 
Showrooms and data centres
Asima Architects specialises in two segments that few architectural firms are involved in — automotive showrooms and data centres. It has worked on showrooms, including for Mercedes-Benz, and data centres in Malaysia.
"For showrooms, it is mainly looking into loading and unloading as well as the turnaround time. We have different teams looking after different properties," says Sim.
Built on 4.66 acres, the Mercedes-Benz showroom in Balakong features a central courtyard, which comes with a green wall and sitting areas. The 140,000 sq ft Autohaus is reported to be the largest Mercedes-Benz 3S (sales, service and spare parts) centre in Malaysia so far.
Data centres that Asima Architects has worked on include the CX1, CX2 and CX5 as well as the KVDC Data Centres, all located in Cyberjaya. Sim notes that the firm has been working on data centres for almost 20 years now.
"We don't specialise in just a particular sector. We try to do a bit of everything, so as not to put all our eggs in one basket. This is to safeguard the company. It is challenging to design different types of property, and data centres are a challenge because they involve a big team of engineers and data centre designers, particularly those from the M&E [mechanical and electrical systems] side, and also because of the power that data centres consume and the amount of backup facilities required. We have completed a few of these centres and the clients come back to us, so there is less of a learning curve now," he explains.
Having a diversified portfolio helps the company manage its cash flow.
"It is the firm's direction to do projects across sectors so that, if there is a downturn, we are not caught offguard. We are a medium-sized firm, so we can take on RM1 billion to RM2 billion worth of work anytime. However, we are also nimble enough that we can control things," says Sim.
The company has more than 30 architects today. Sim says its philosophy is to resolve all the things on paper because corrections on-site are very expensive and thus the firm will not be able to win a second job from the client. 
Speaking about the challenges that he and Leow have faced in their career, Sim notes that at the micro level, they have involved mostly design, compliance and client requests. 
He says: "One of the challenges is the ever-increasing density and scale we are working on, as land is more expensive and the density is getting higher. It has been a growing trend and the challenge we are facing is, despite the density, how do we make it liveable and comfortable? We try to strike a balance between returns and liveable, comfortable space.
"Another challenge is getting the right partner in design and construction. We are fortunate to have some clients who are willing to explore things beyond their comfort zone, but they don't come often. There are challenges in construction as well. We are the designer and we have an idea of how the building should be put together and look, but we are not the one constructing it. Also, it is getting more and more difficult to deal with authorities these days, which may not work in tandem with the private sector in terms of the delivery schedule and approval."
Leow believes there is a need to educate the public about design and aesthetics. "Architecture has been perceived as a rich man's game but it is not, because it affects everyone. We need to bring awareness of it to a higher level."