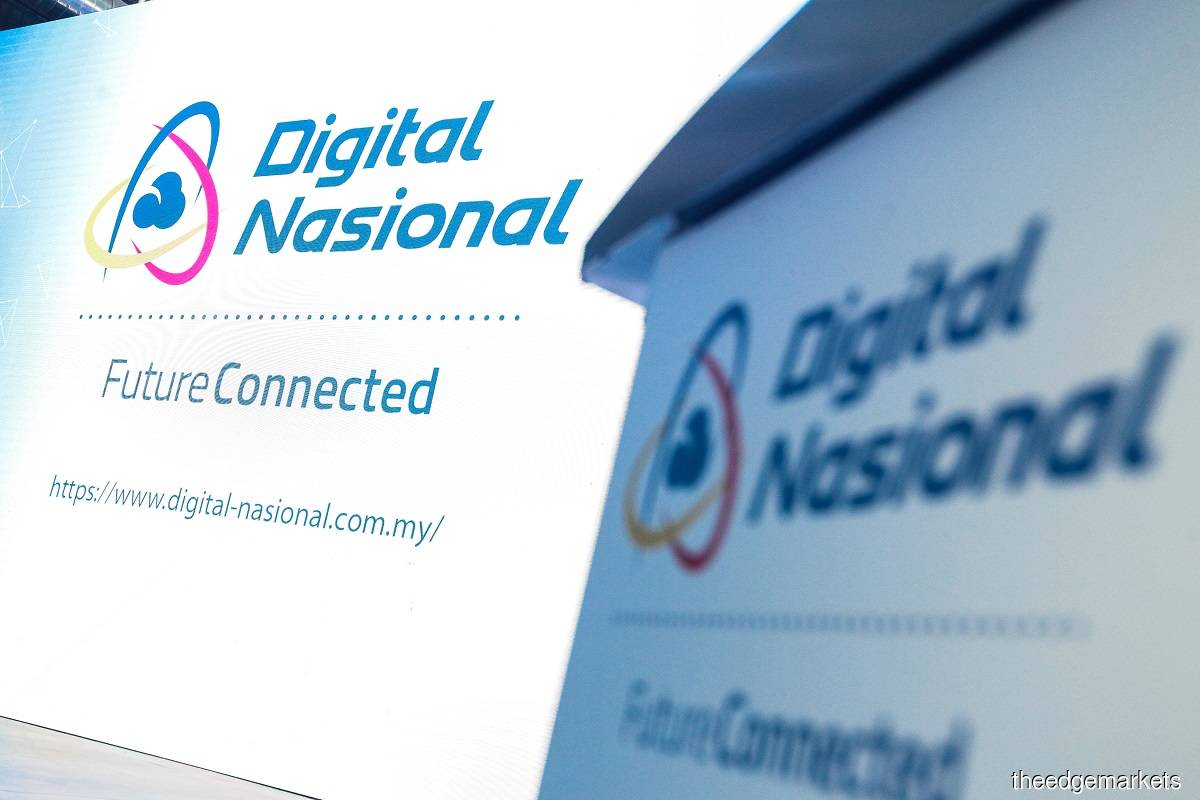 KUALA LUMPUR (June 15): Telecommunications giant Ericsson and Digital Nasional Bhd (DNB), a special purpose vehicle set up for the nationwide roll-out of the 5G network, have successfully conducted Malaysia's first voice over new radio (VoNR) call over the live 5G network.
In a statement on Wednesday (June 15), Ericsson said this set the stage for both companies to provide a world-class network for Malaysians to enjoy.
It said VoNR provides high-definition audio and video for improved user experience, and opens up new revenue generation opportunities for mobile network operators (MNOs) with ready 5G cores.
Ken Tan, the chief technology officer of DNB, said: "The successful VoNR demonstration, done for the first time over the live nationwide 5G network, is the latest technical milestone of how 5G can deliver a new and superior user experience via a cloud-native 5G stand-alone architecture. 
He said 5G VoNR could be a key enabler of next-generation immersive applications that combine 5G speeds and high-definition audio. 
"We will continue to deliver 5G capabilities to support technology innovation in Malaysia," he said.
Ericsson said the technology had the ability to conduct simultaneous data functions like downloading files and playing video while making VoNR calls where previously, calls defaulted to 4G LTE, thereby pausing activity over the 5G network.
It said this technical milestone is a testament to the ability of the DNB network to support both 5G non-stand-alone and stand-alone (SA) architectures. 
David Hagerbro, the head of Ericsson Malaysia, Sri Lanka and Bangladesh, said: "5G VoNR calls are a basic capability needed for future stand-alone new radio 5G deployments and will allow innovative services to be offered in the market.
"This is another milestone as we work with DNB to deliver a world-class network for Malaysians to enjoy," he said.
Ericsson said VoNR utilises DNB's 5G network SA architecture to offer end users a high-definition, audio-video experience thanks to ultra-fast 5G speeds throughout the duration of the calls.
It said presently, audio and/or video calls made over mobile devices rely on existing 4G LTE networks. Therefore, devices on the 5G network would therefore switch over to 4G LTE by default.
"Now, compatible devices that support VoNR capabilities are no longer handed over to the 4G network for calls. This significantly reduces network switching for devices on the 5G network. 
"As a result, devices on the 5G network will soon be able to simultaneously conduct VoNR calls and large file downloads without any interruption due to network switching," it said.
It said the superior characteristics of 5G radio would enable improved voice and communications services, such as network-efficient video calling, real-time interaction, and further evolution of voice calls into rich, innovative communications services.
"These services can utilise the high data speeds and low latency of 5G to enable new real-time voice and communications use cases between humans or between humans and machines, for example interactive calling, augmented reality, virtual reality and other services," it said.
Additionally, it said increased capacity for voice and video would also be achieved because of more voice and video calls per cell in dense city areas.
Earlier in November 2021, DNB's multi-operator core network architecture achieved a global technical milestone, becoming the first operator to successfully integrate its 5G radio access network with five local MNOs.