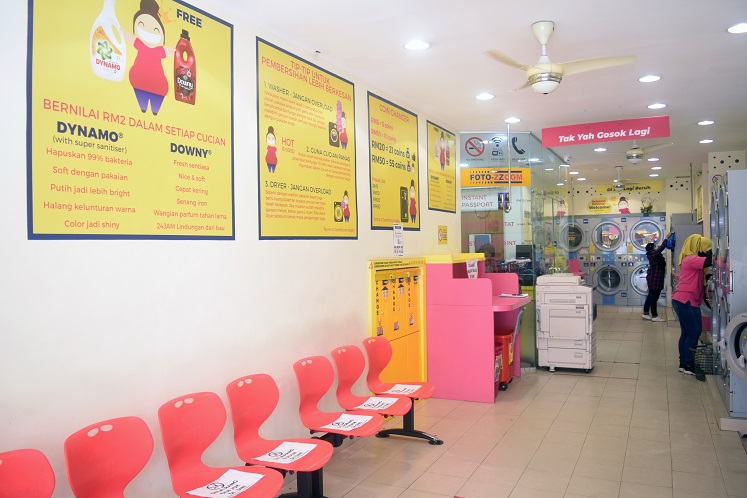 Self-service laundry chain operator dobiQueen recently launched Skim Satu Rumah to hire single mothers in need. The initiative is meant to support single mothers who are struggling with loss of income following the Movement Control Order (MCO).
Under this initiative, the company will provide monthly cash support of RM50 for successful single mother applicants with children under seven years of age. Skim Satu Rumah is also available for underprivileged and retrenched women, as well as sole breadwinners.
The idea for Skim Satu Rumah emerged in 2017 when founder Nini Tan discovered that one of her most hardworking employee was a single mother.
"We've always had challenges in hiring. Some people take the job for granted and have bad attendance. But one day, we hired this lady who was extremely hardworking. We tried to understand her more and found out she's a single mother," Tan tells Enterprise. The employee appreciated the job and worked hard to contribute to the company.
Over the years, Tan began to hire more single mothers in her outlets. Now, one of those hires has become an area manager. "She joined us as an outlet supervisor and got promoted to area manager within three years. She's now a key person in our team and her salary has more than doubled," she says.
"We don't promote based on how many years a person has been in the company but on their attitude and capability. This employee is now not only able to provide for her child but also support her family. Her confidence has grown because of that."
At the moment, there are around four single mothers who are working for dobiQueen, and Tan wants to increase that number. Single mothers, she says, are more appreciative of their jobs and have better work attitudes.
"We want to make an impact on the society. What is more impactful than providing jobs to people who have difficulty finding one?" says Tan.
This hiring initiative is going on despite tough economic conditions. The company went without revenues during the MCO period. Even after the MCO period transitioned into the conditional MCO, the laundry outlets still could not operate at full capacity.
"Our cash flow was very tight. We still had to pay rentals, salaries and loans to leasing companies," she says. But they still need manpower, Tan adds, especially to replace some employees who have bad attendance records.
"We are looking for outlet supervisors, which is a more entry-level position, and outlet managers, which require individuals who have management experience. The latter takes care of up to five outlets, so she will need leadership skills," says Tan.
Single mothers will be given the priority in the company's hiring decisions, although work attitude is also very important, she adds. It will look for single mother applicants who live in the vicinity of dobiQueen outlets. The company currently has 60 outlets in the Klang Valley.