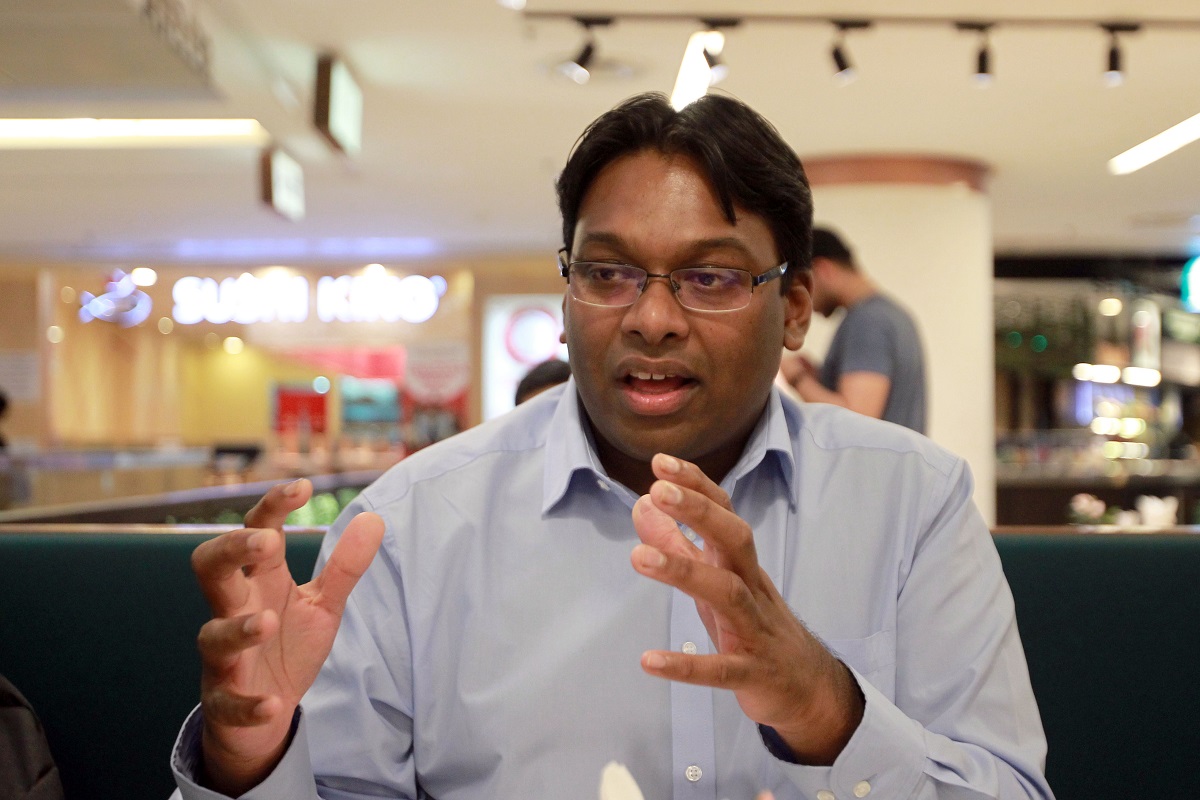 KUALA LUMPUR (Aug 30): MobyPay, a "buy now, pay later" (BNPL) start-up, wants to ease the financial burden of the consumers through responsible financing amid the ongoing pandemic, said its chief executive officer (CEO) Rian Philip.
He said the start-up is offering users three months' instalment at zero interest rate and a spending limit of up to RM10,000 to purchase various items from its merchants.
As of Aug 27, a quick check online showed that there were 43 merchants listed on MobyPay's website, offering a range of products including those of Covid-19 essentials, women's fashion, computer and mobile phone accessories and more.
"By the end of this year, we expect to reach 150 merchants directly and onboard another 200 by end-2022. That should take us to 100,000 users by the end of next year."
"We typically see each user transacting two to three times yearly and spending at least RM1,000 in total. We could be looking at approximately RM100 million gross merchandise value transacted by end-2022," he said.
What differentiates MobyPay from other competitors is its ability to assess the creditworthiness of its users and to encourage them to spend their money responsibly, said Rian.
By partnering with Credit Bureau Malaysia and Experian (formerly known as RAM Credit Information), MobyPay can pull out the credit scores of its users and assign them with a minimum spending limit that ranges from RM300 to RM3,000.
The spending limit serves as an indicator to its users on how much they can spend on items they intend to purchase. It is also an internal control measure as MobyPay would pay in advance the second- and third-month instalments to the merchants. The start-up will bear the losses if its users fail to make subsequent payments after the first payment is made.
"The credit risk (which means if its users fail to make their payments) is on us. We do not pass it to the merchants. This is why we focus a lot on credit scoring," he said.
MobyPay's profit comes from the transaction fees it charges the merchants and it does not charge the consumers any fee.
Rian further explained that MobyPay users are given 48 hours to make subsequent payments if they fail to make them on time. A one-time late payment fee, which is fixed, is incurred on its users if they do not make their payments in two days. Its users would be given another five days to pay the outstanding amount, which includes the late payment fee.
"If everything else fails, our customer service will reach out to our users to see if we can help them break their payments into smaller sums, or to find other ways to help them pay us back.
"We do not involve debt collectors in the process. That's not what we believe in," he said.
What if a MobyPay user is given a minimum spending limit of RM500, but wants to purchase an item priced at RM600? Rian said that the user would have to pay the extra RM100 when he or she makes the first payment.
Rian added that a MobyPay user would need to upload more financial information, such as bank statements, to acquire a minimum spending limit of more than RM3,000.
Moving forward, MobyPay is looking to launch its six- and nine-month instalment solution for bigger ticket items and Shariah products.
"We would also like to build a financial literacy platform, which is quite unique for a BNPL player. We want to let people know that they can be prudent in spending. They shouldn't be taking advantage of the spending credit we give to them," he said.
He said BNPL players are talking to Bank Negara Malaysia about regulatory issues and are looking at forming an association for self-regulation. "We are thinking of putting forward a code of conduct for the BNPL industry and better manage it."
Areca Capital Sdn Bhd, a local asset management firm with about RM2.6 billion of assets under management (as of Aug 27), is an investor of MobyPay.
Danny Wong, Areca's CEO, said the firm has invested "a few million" in MobyPay through one of its funds as it likes the start-up's ability to access and assess the credit scoring of its users.
"They can know who the good spenders are and who aren't, which is something we like. We are not keen to invest in a start-up who would just give a sum of money more easily to its users to spend. This would encourage credit spending and irresponsible spending behaviour. If the users can't pay, it will put shareholders and investors' money at risk as well.
"We want to make sure to invest in tech start-ups that grow organically and are responsible to the clients and investors. We would rather be less aggressive and shoulder more responsibility to society."
Wong added that more high-net-worth investors have been investing in tech start-ups in recent years. "They invest in 10 to 20 of them and bet on one of them becoming a unicorn (a privately held start-up valued at over US$1 billion)," he said.