This article first appeared in Forum, The Edge Malaysia Weekly, on November 14, 2022 - November 20, 2022.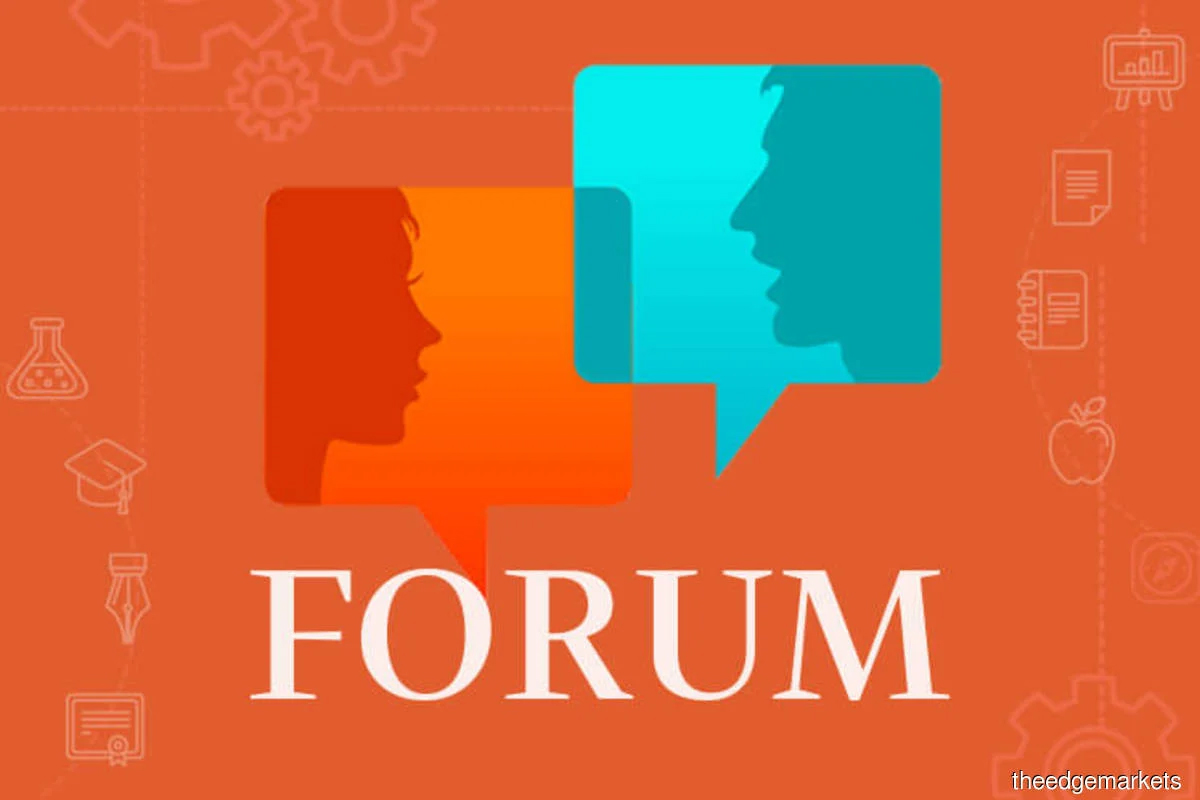 The latest tensions between the US and China could see another major disruption in the global semiconductor and chipmaking supply chain. In October, the US government decided to implement additional restrictions on China's ability to both purchase and manufacture certain high-end chips. The US authorities cited it as their ongoing efforts to protect US national security and foreign policy interest because of its potential application by China on advanced military systems. However, market observers have cited these controls as part of the US' effort to curb China's rapid advancement in chip technology development in order to protect the US' lead in this segment.
The slew of controls is relatively comprehensive, aimed at choking China's access to chips that are typically used in supercomputers and artificial intelligence applications. Some of the new rules include requiring licences to be obtained for exports of certain grades of advanced chips as well as the manufacturing equipment and parts that are necessary to produce such chips. These new rules apply to non-US chipmakers as well, so long as the manufacturing process relies on American technologies. Some of the most prominent semiconductor manufacturers around the world will be affected as a result.
Such a move will undoubtedly deal a huge blow to China's advancement in the technology sector and severely undermine its path to self-sufficiency. China has all along been aware of its reliance on the US in meeting its demand for semiconductor chips, and has made it a major policy goal to build up domestic expertise.
While China has made strides in this field, it still has quite a lot of catching up to do. A case in point is while the country is among the world's largest exporters of semiconductors (close to one-fifth of the global export share), such manufacturing capabilities are largely imported as China relies heavily on chipmaking equipment from other countries. The biggest global suppliers of semiconductor manufacturing equipment are the US and Japan, respectively constituting about 21% and 24% of the world's total export share.
On the other hand, China is the world's largest importer of such manufacturing machinery, accounting for around 32% of the world's imports. China also heavily sources semiconductors from other countries to meet the country's internal demand for such parts. Last year, China's global import share of semiconductors stood at 35%, making it the largest importer in the world. Hence, any disruption to its supply of chip inputs will also hurt its manufacturing of electronic goods and devices.
While the US' move is designed to target advanced computing and military applications, it could have unintended spillover effects into the broader semiconductor supply chain and consumer electronics sector. Recent news reports have indicated that Apple Inc plans to put its usage of China-made memory chips on hold. There is a possibility that other companies could follow suit and implement blanket bans on doing business with Chinese firms to avoid the risk of breaking any new rules imposed by the US.
Malaysia would find it difficult to avoid any potential negative repercussions, being relatively entrenched in the semiconductor supply chain and counting on both the US and China as its key trading partners. Sandwiched between the two economic behemoths, Malaysia had already experienced quite a sizeable dent in demand for semiconductor exports at the start of the US-China trade war in 2018. If it materialises, another broad-based trade disruption from these controls would risk Malaysia reliving the same situation.
Nonetheless, Malaysia could still stand to gain over the long term through supply-chain realignments. The Covid-19 pandemic has once again reminded businesses of the risk of overconcentration in a single market. The US' sweeping chip export rules will serve to accelerate manufacturers' search for alternative production hubs and Malaysia is in a great position to be a potential beneficiary, given the well-established supply chain and infrastructure domestically.
All said, such a development is not worth celebrating in light of the increasing decoupling of trade relations between the US and China. The world has greatly benefited from the increasing mutual economic cooperation, which greatly improved efficiency and economic synergy over the last few decades. A greater divide between the US and China would only serve to unravel the progress made towards global cooperation, which would have implications on not just trade but also geopolitical stability.
Hence, only time will tell if the US made the right decision in imposing these curbs. Would this serve as China's Sputnik moment that will further spur and accelerate the development of its own set of semiconductor technology? Will we soon see a world running on two parallel technology systems and shutting out the possibility of neutral global cooperation? Will China strike back at the US? At the moment, there are more questions than answers.
---
Woon Khai Jhek, CFA, is a senior economist and head of the Economic Research department at RAM Rating Services Bhd