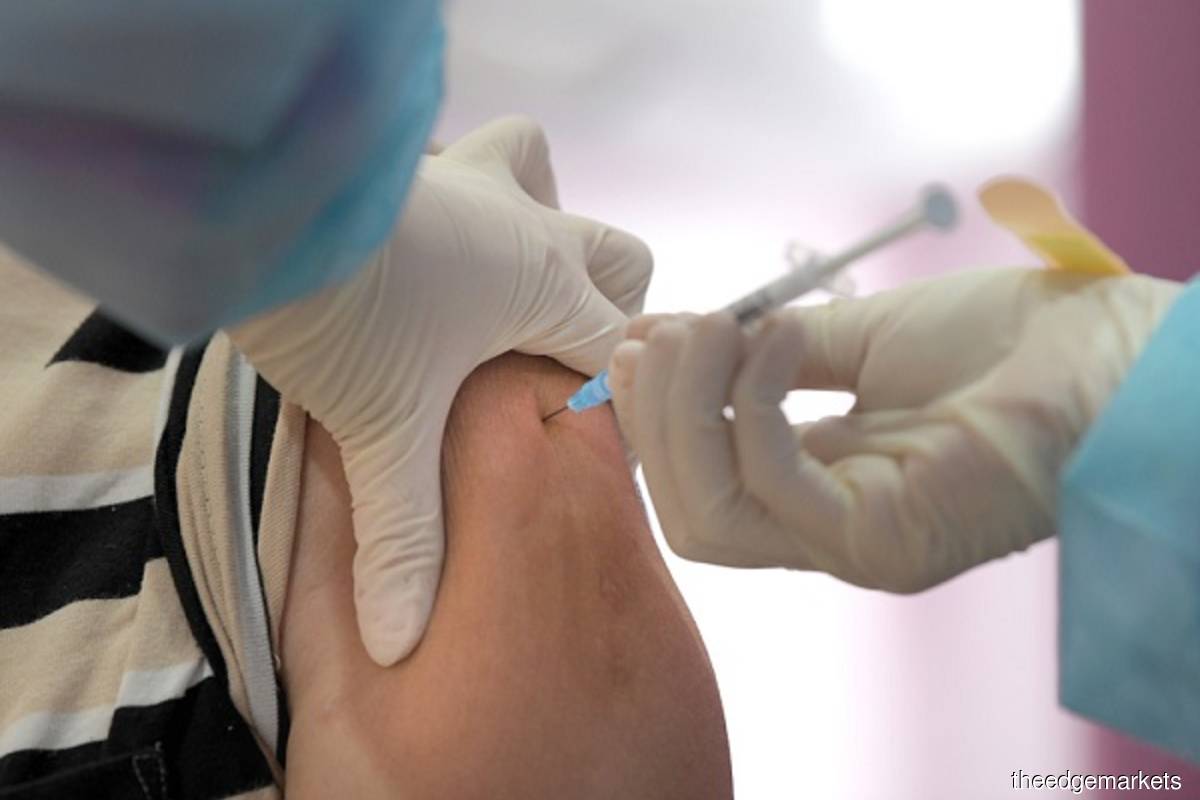 KUALA LUMPUR (July 26): Yesterday, retail groups proposed that shops in retail centres should be allowed to serve fully-vaccinated customers if 70% of their front-facing staff have been completely inoculated against Covid-19.
This is part of an overarching plan to turn malls into 'green bubbles', where only fully-vaccinated customers who are also identified as low-risk or casual contacts with no symptoms by MySejahtera are allowed entry.
It works on a number of levels — it's a reward for doing your part to end the pandemic, instead of succumbing to anti-vax hoaxes, and it sure is nice to be able to hang out at a mall with your mates again (arguably the great Malaysian past time) while contributing to the national economy.
Doesn't that make you feel good and productive?
As at July 25, 5.52 million people or 16.87% of the population have been fully inoculated.
Follow our Covid-19 vaccination tracker to see where we are in the race to herd immunity.
With Operation Surge Capacity in force — where all adults in Selangor and Kuala Lumpur are expected to be jabbed at least once by Aug 1, while all adults in Sarawak are expected to receive at least one dose by the end of August — and the government's ambitious push to fully immunise all adults in Malaysia by October, this proposal seems more feasible by the day.
However, while ensuring that 70% of retail and service staff, as well as mall workers, have been double-jabbed is commendable, patrons would no doubt feel more reassured if all of them were fully inoculated.
For instance, it isn't unreasonable to expect the waitstaff — the people who bring your food to your table — to be fully protected against Covid-19. You would also extend this expectation to the cooks preparing your food, for peace of mind.
Likewise, you would feel much better if you knew for sure that your hairstylist or masseuse was immunised against Covid-19.
We cannot ignore the fact that while Malaysians want — no, need — to actually be free to enjoy some semblance of normalcy again, the fear of catching Covid-19 despite being vaccinated is real. 
Moreover, it is possible for the immunised to still spread the infection to the unvaccinated, who could end up suffering the most severe forms of the disease. The prospect of unwittingly infecting a susceptible loved one is horrifying and guilt-inducing.
News of breakthrough infections and high numbers of cases in countries where vaccination rates are far more advanced would no doubt give even the most eager of us reason to be cautious.
Until the most vulnerable among us are protected and our capacity for treatment is sufficiently beefed up, the safest way to kickstart businesses would be to allow interactions among only the fully-vaccinated.
To be clear, we are not saying that businesses should not open until all of their staff have been vaccinated. What we are instead suggesting is they allow only staff who have received their second doses of vaccines to work. This could mean temporarily operating at a reduced capacity, but it is better than complete closure.
We also cannot deny that the retail and services sector, which employs a substantial chunk of people — as at the first quarter of 2021, it hired 1.569 million people, or 35.9% of the labour force — needs to be up and running again as soon as possible.
The Domestic Trade and Consumer Affairs Ministry is also launching the pilot phase of the retail industry vaccination programme (RiVac) today, where it aims to eventually vaccinate 500,000 retail frontliners across the country, though it hasn't set a timeline yet.
All of this, coupled with the sped-up vaccination rate, should give retailers and other businesses a reason to get more of their staff fully vaccinated.