This article first appeared in The Edge Malaysia Weekly, on June 20, 2022 - June 26, 2022.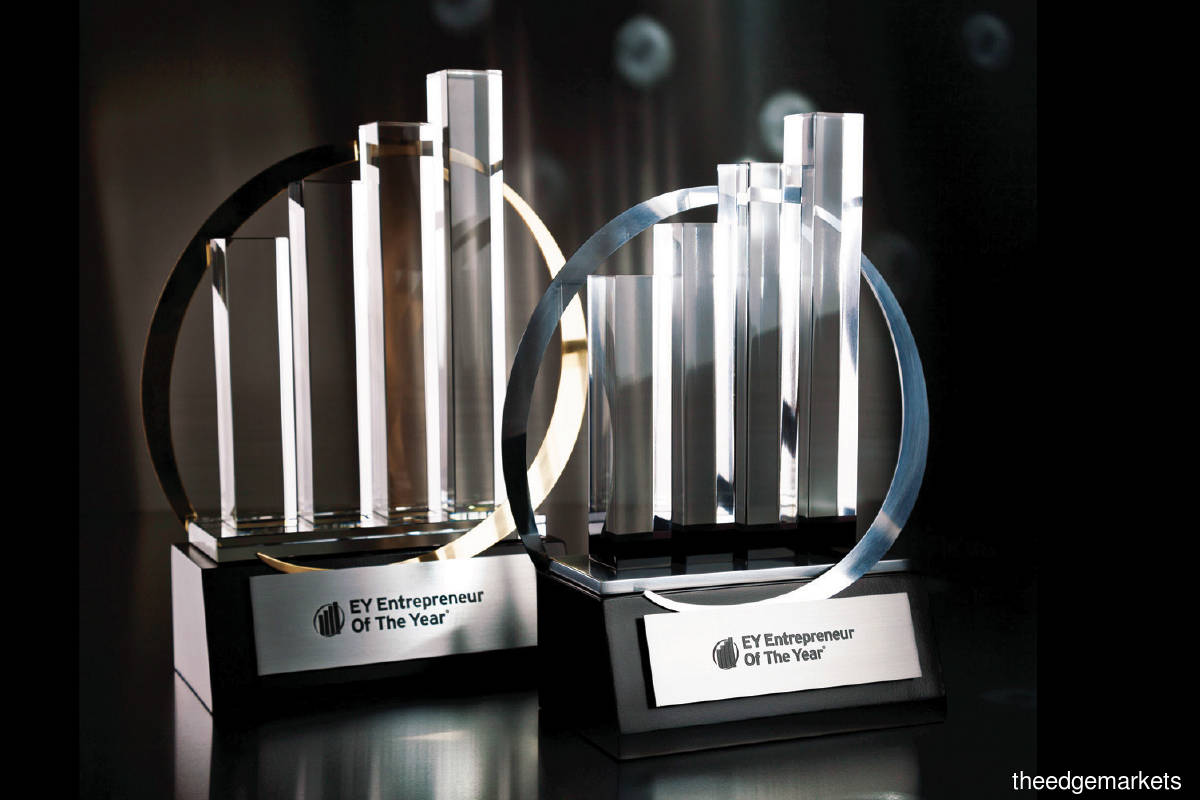 Nominations for EY Entrepreneur of the Year awards open until June 30
THERE is just one week left for entrepreneurs of all inclinations to throw their hat into the ring for the 21st edition of the EY Entrepreneur Of The Year (EOY) awards. Submission of entries for the next round of this annual initiative that recognises Malaysian entrepreneurs closes on June 30.
Entries can be made under four categories — Emerging, Technology, Woman and Master — and an overall country winner, who will be chosen from among the four category winners, will then go on to represent Malaysia at the EY World Entrepreneur Of The Year (WEOY) awards in Monaco next year.
Reflecting on this year's theme, "Unstoppables", Philip Rao, programme director of EOY Malaysia and partner of Ernst & Young Consulting Sdn Bhd shares, "The pursuit to build something of long-term value that is both sustainable and equitable requires grit, persistence and audacity. It takes a special kind of leader to ignore the critics and transform a blue-sky dream into a new reality that contributes both value and purpose beyond simple profits. We call these entrepreneurs the 'Unstoppables' — those whose unbounded ambitions deliver innovation, growth and prosperity that transform our world. Now more than ever, these unique qualities of our entrepreneurs, together with their purpose and role, are vital in building and advancing our nation forward as we work towards recovering from the pandemic."
Rao adds, "To date, the EOY Malaysia programme has had the privilege to celebrate over 300 of our home-grown entrepreneurs representing various industries and scale. We look forward to showcasing more of such inspiring visionaries and innovators, their successes and positive impact through the award programme, both on the national and global platforms. This year, the global award judging criteria has also been updated to better reflect the significant role and sustained impact of entrepreneurs in driving long-term value."
Nominees will be assessed by a panel of independent judges guided by a set of globally benchmarked criteria that include entrepreneurial spirit, purpose, growth and impact. The EOY Awards programme is the first and only truly global awards programme of its kind. The annual WEOY Awards programme provides entrepreneurs with a unique global platform to enhance their profile internationally as well as the opportunity to engage, share ideas and build their global network with some of the world's best entrepreneurs and thought leaders.
For more information about the EOY Malaysia 2022 and to submit a nomination, visit ey.com/my/eoy
The Edge is the media partner of EY Entrepreneur Of The Year Malaysia 2022