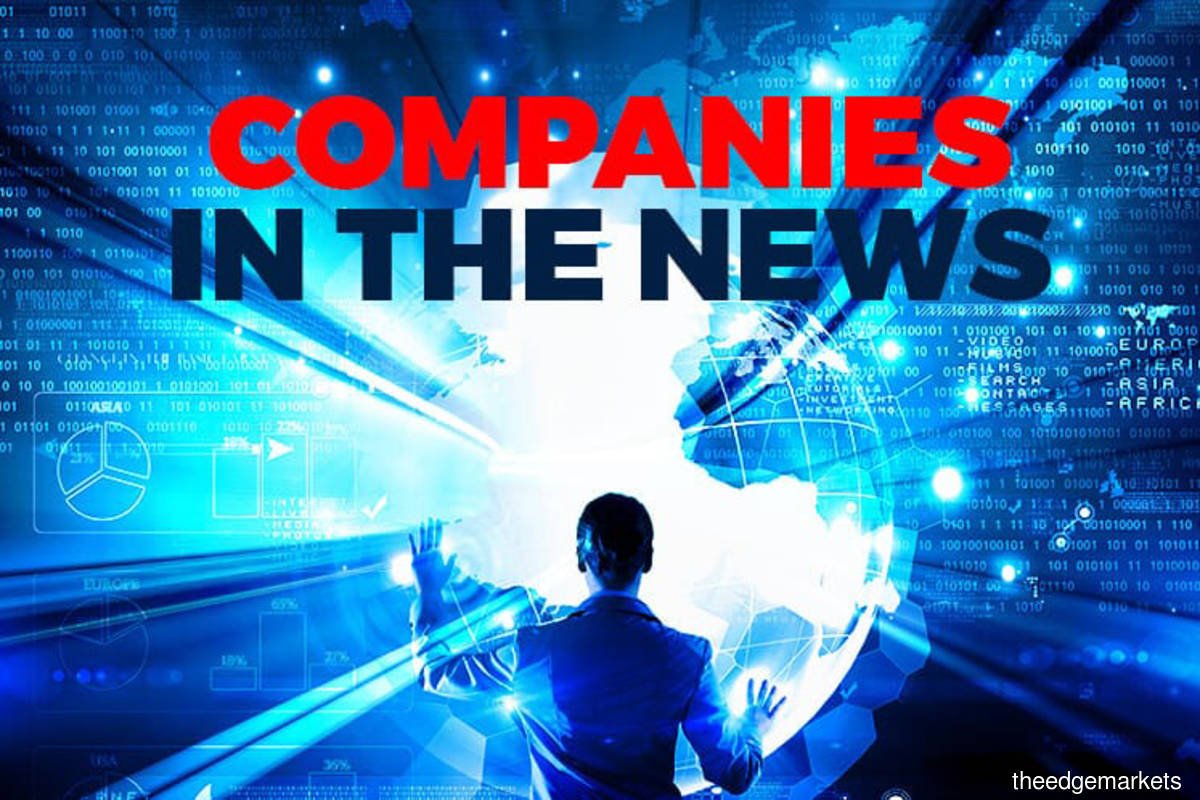 KUALA LUMPUR (March 23): Based on corporate announcements and news flow today, companies in focus tomorrow (March 24) may include Fajarbaru Builder Group Bhd, Media Prima Bhd, Sin Heng Chan (Malaya) Bhd, Industronics Bhd, WCT Holdings Bhd, Techfast Holdings Bhd, Uzma Bhd, Landmarks Bhd, Green Packet Bhd, TH Plantations Bhd and Poh Kong Holdings Bhd.
Former transport minister Tan Sri Chan Kong Choy has been made the chairman of Fajarbaru Builder Group Bhd, as part of a slew of boardroom changes announced by the company today. Chan, 66, will take over from Datuk Low Keng Kok on April 1, following the announcement of Low's resignation to pursue his personal interest. Meanwhile, group executive director Datuk Seri Kuan Khian Leng, 45, is redesignated as group chief executive officer.
Former second finance minister Datuk Seri Johari Abdul Ghani has emerged as the second largest shareholder of Media Prima Bhd after acquiring another 54.37 million shares in the group today. Following the acquisition — made through his private investment vehicle JAG Capital Holdings Sdn Bhd — Johari has a direct holding of 15.15% or 168.02 million shares in the media and entertainment group. He also has an indirect holding of 4.93% or 54.7 million shares in Media Prima.
Sin Heng Chan (Malaya) Bhd's proposed acquisition of facility management and construction outfit Tunas Selatan Pagoh Sdn Bhd (TSP) for RM145.9 million in a related-party transaction has been deemed fair and reasonable by independent adviser Mercury Securities Sdn Bhd. The proposal entailed a cash payment of RM70 million via borrowings, and issuance of ordinary and preference shares worth a combined RM75.9 million, as consideration for TSP to Tunas Selatan Construction Sdn Bhd.
Electronics company Industronics Bhd entered into a non-binding memorandum of understanding (MoU) with Hong Kong's Bluemount Financial Group Ltd and its shareholder and director Li Hok Yin today to further discuss and negotiate the terms and conditions with regard to the proposed acquisition of Bluemount shares for the purpose of venturing into the financial services industry, specifically exploring the fintech industry. Industronics said the MoU shall be valid and remain in effect for a period of one year from the date of the MoU.
WCT Holdings Bhd's wholly-owned subsidiary, WCT Bhd, has bagged a RM440 million contract from the Ministry of Transport to undertake the proposed extension and upgrading of the Sultan Ismail Petra Airport in Kota Bahru, Kelantan. The work under the contract is expected to commence in April 2021 and to complete in April 2024.
ACE Market-listed Techfast Holdings Bhd has secured a contract worth RM540 million to supply marine gas oil products to Huang Fan Sdn Bhd. Its wholly-owned subsidiary Fast Energy Sdn Bhd entered into a supply agreement today with Huang Fan for the contract to supply up to 6,000,000 litres of the products each month to the group for the consumption of its vessels.
Oil and gas contractor Uzma Bhd has bagged a three-year contract from Petronas Carigali Sdn Bhd worth RM180 million. The scope of work includes non-rig assisted electric wireline logging equipment and services. The contract awarded to Uzma's wholly-owned subsidiary Uzma Engineering Sdn Bhd is for a three-year period from March 3.
Landmarks Bhd, a 22.75% associate of Genting Bhd, returned to the black with a net profit of RM115.49 million for the fourth quarter ended Dec 31, 2020, versus a net loss of RM61.59 million a year earlier, amid a one-off gain disposal and fair value gain on an investment. Revenue, however, dropped 80% to RM6.71 million from RM33.15 million. For the cumulative four quarters, net profit stood at RM67.41 million, compared with a net loss of RM100.89 million previously, while revenue declined 67% to RM37.97 million from RM116.6 million.
A fall in finance cost helped Green Packet Bhd narrow its net loss to RM20.23 million for the fourth quarter ended Dec 31, 2020, from RM26.1 million a year ago. Quarterly revenue fell 18.79% to RM163.83 million from RM201.73 million, dragged mainly by communication services. For the full year, the group's net loss widened to RM73.1 million, from RM45.97 million in the previous year. This was despite a 1.7% growth in full-year revenue to RM618.54 million, from RM608.18 million previously.
TH Plantations Bhd returned to the black for its financial year ended Dec 31, 2020 with a net profit of RM13.99 million, compared to a net loss of RM226.5 million the year before, thanks to the higher average realised prices for palm products. Its revenue rose 12.45% to RM555.1 million from RM493.65 million previously, due to higher average realised prices for crude palm oil, palm kernel and fresh fruit bunches, despite lower sales volume. For the final quarter, TH Plantations registered a net profit of RM1.6 million, compared to a net loss of RM167.65 million a year ago. Revenue  rose 6.1% to RM144.55 million from RM136.3 million.
Poh Kong Holdings Bhd's net profit grew 6.68% to RM11.35 million for the second quarter ended Jan 31, 2021, from RM10.64 million a year ago, due primarily to higher gold prices and cost control initiatives, along with the streamlining and strengthening of its operations and business. Quarterly revenue, however, fell 8.2% to RM231.39 million, from RM252.05 million, dragged by the various Movement Control Orders amid the Covid-19 crisis. For the cumulative first half ended Jan 31, 2021, Poh Kong's net profit rose 38.83% to RM26 million, from RM18.73 million a year earlier. Revenue was down 0.82% to RM453.29 million from RM457.05 million.