This article first appeared in The Edge Financial Daily, on September 11, 2019.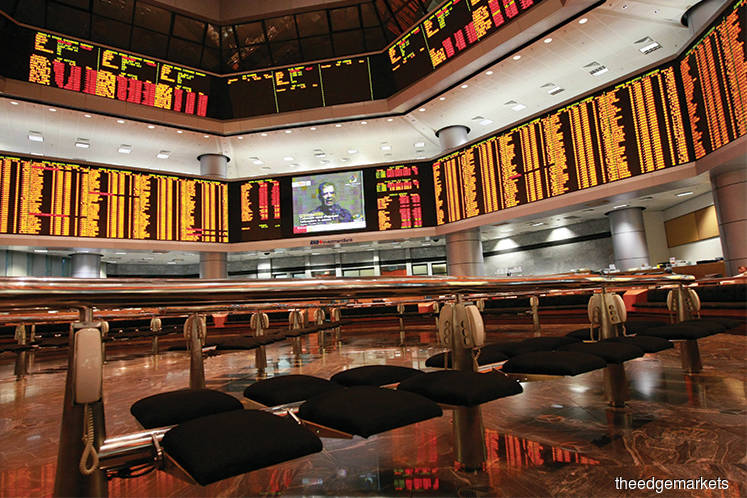 The local market bucked the global market performances last week as the market was being cautious ahead of the long holiday weekend. Market sentiment was negative on bearish commodity prices and a lack of catalysts. The FBM KLCI fell 0.5% in a week to 1,604.47 points last Friday. The index continued to fall and closed at 1,595.85 points yesterday.
Trading volume was firm last week but the value declined. This indicates weaker market participation by institutions as more lower-capped stocks were being traded. The average daily trading volume last week was firm at 2.1 billion shares compared with the previous week. However, the average daily trading value fell to RM1.6 billion from RM1.9 billion.
Foreign institutions' confidence in the local market remained weak as they became net sellers despite a stronger ringgit. Net selling by foreign institutions last week was at RM278.6 million. Local retailers were net sellers as well at RM12.5 million. Net buying by local institutions was at RM291.1 million.
For the KLCI, decliners beat gainers two to one. The top three gainers were MISC Bhd (+6.8% in a week to RM7.75), Malaysia Airports Holdings Bhd (+3.3% to RM8.50) and Dialog Group Bhd (+1.1% to RM3.52). The top three decliners were Axiata Group Bhd (-3.4% to RM4.88), Hong Leong Financial Group Bhd (-3.3% to RM16.30) and DiGi.Com Bhd (-2.6% to RM4.89).
Global market performances were bullish. The Hong Kong and Shanghai markets rebounded strongly as the Hong Kong protests eased.
The US dollar started to weaken slightly against the major currencies last week. The US Dollar Index fell to 98.4 points last Friday from 98.8 points two weeks ago. The ringgit strengthened to 4.18 to a US dollar, compared with 4.21 two weeks ago.
In the commodity market, gold hit a six-year high last week but pulled back to close lower on profit-taking and bullish equity markets. Commodity exchange gold futures declined 1.5% in a week to US$1,505.50 (RM6,278) an ounce last Friday. Brent crude, however, increased 4.7% to US$61.83 per barrel. In the local market, crude palm oil (BMD) fell 1.4% in a week to close at RM2,203 per tonne.
The KLCI remained in a sideways trend range of between 1,585 points and 1,610 points. The index tested the resistance level, which was also the short-term 30-day moving average, but failed to break above it.
Trend-wise, the KLCI trend remained bearish below both the short- and long-term 30- and 200-day moving averages. However, the index started to find some bullish momentum after testing the 30-day moving average last week. The KLCI was below the Ichimoku Cloud indicator, indicating a gloomy market.
Momentum indicators like the Relative Strength Index and momentum oscillator were increasing towards their mid-levels, indicating a weak bearish trend momentum as the bullish sentiment gained traction. If these indicators climb above their mid-levels, the market trend may turn bullish. Furthermore, the moving average convergence divergence indicator remained above its moving average.
Last week, we expected the index to stage a technical rebound, especially if it could break above the immediate resistance level at 1,615 points. A breakout above this level would confirm the double bottom chart pattern. If this happens, the index may rebound towards the resistance level at 1,640 points based on the Ichimoku Cloud indicator and the double bottom chart pattern price objective. However, the market is still consolidating and, if the index fails to rebound, expect further sideways correction.
---
The above commentary is solely used for educational purposes and is the writer's point of view using technical analysis. The commentary should not be construed as investment advice or any form of recommendation. Should you need investment advice, please consult a licensed investment adviser.