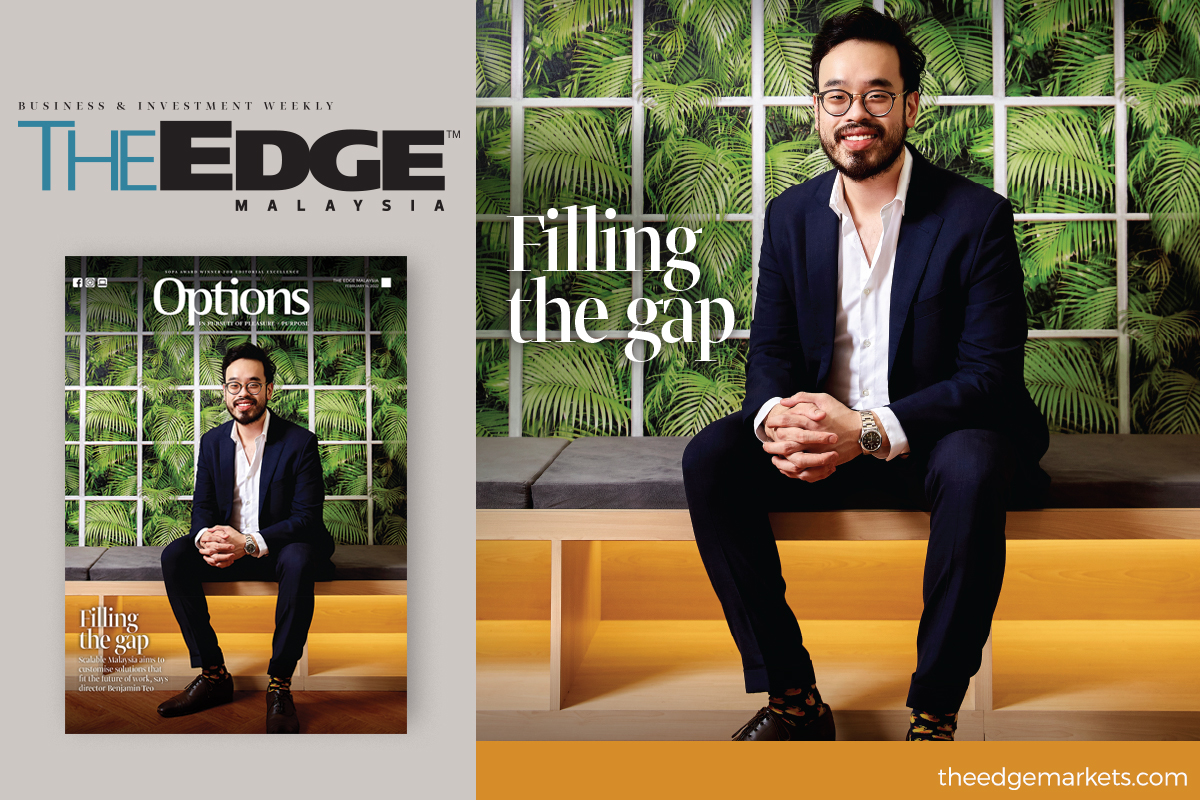 KUALA LUMPUR (Feb 13): With the economy reopening and employers welcoming employees back to the office, a question on the minds of many is, "What is the future of work?"
Scalable Malaysia director Benjamin Teo thinks it will be more fragmented, and more decentralised. Which means companies need to consider a wellness-based environment in which staff can be safe and productive.
Pre-pandemic, far-sighted corporates had begun looking at customised workplace solutions that fit their needs and requirements. Scalable Malaysia, backed by a property developer and with experience in coworking spaces, aims to offer clients solutions that follow an end-to-end approach of consult, design, build and manage.
Should Spotify be held responsible for what it distributes? Joe Rogan, whose podcast The Joe Rogan Experience was acquired by the streaming provider in an exclusive US$100 million (RM419 million) deal in 2020, is embroiled in a fiasco concerning Covid-19 misinformation.
In response to that, 270 doctors, physicians and science educators urged the Swedish streaming giant to "take action against mass-information", and various artists have withdrawn their works from the service as a form of protest. But Spotify CEO and co-founder Daniel Ek says "cancelling voices is a slippery slope".
Singapore's Joseph Schooling won a gold medal and smashed the Olympics record for the 100m butterfly at the 2016 Rio Games.
But at Tokyo 2020, he failed to qualify for the semi-finals in his pet event.
Disappointed but not defeated, Schooling, TAG Heuer's friend of the brand, says he still has a lot to give the sport and is already planning his future course.
In the mood for love? Look for places to wine and dine or have that special Valentine's Day date in Options' picks for Feb 14.
Check out ingredient-based destinations for a meal to remember, whether it's caviar or chocolate you crave, or oysters, lobster and strawberries. For those who fancy a liquid high, there are gin-based cocktails served at a bar offering romantic drinks in a cosy and intimate setting. Before stepping out, dress for romance with various fashion essentials to make your day special.
Read more about it in The Edge Malaysia weekly's February 17 edition.
Save by subscribing to us for your print and/or digital copy.
P/S: The Edge is also available on Apple's AppStore and Androids' Google Play.