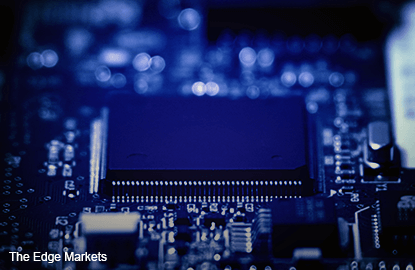 KUALA LUMPUR (May 19): Worldwide silicon wafer area shipments increased during the first quarter 2016 when compared to fourth quarter 2015 area shipments, according to the US-based Semiconductor Equipment and Materials International (SEMI) Silicon Manufacturers Group (SMG) in its quarterly analysis of the silicon wafer industry.
Silicon wafers are the fundamental building material for semiconductors, which in turn, are vital components of virtually all electronics goods, including computers, telecommunications products, and consumer electronics.
The highly engineered thin round disks are produced in various diameters (from one inch to 12 inches) and serve as the substrate material on which most semiconductor devices or "chips" are fabricated.
In a statement on its website May 16, SEMI said the total silicon wafer area shipments were 2,538 million square inches during the most recent quarter, a 1.3% increase from the 2,504 million square inches shipped during the previous quarter.
However, it said new quarterly total area shipments are 3.8% lower than first quarter 2015 shipments.
SEMI SMG chairman and senior vice president of Siltronic AG, Dr Volker Braetsch said after two quarters of negative silicon shipment volume growth, the increase in silicon volume shipments in the most recent quarter was encouraging.
"It remains to be seen if silicon shipment volumes will exceed the record amount shipped last year," said Braetsch.