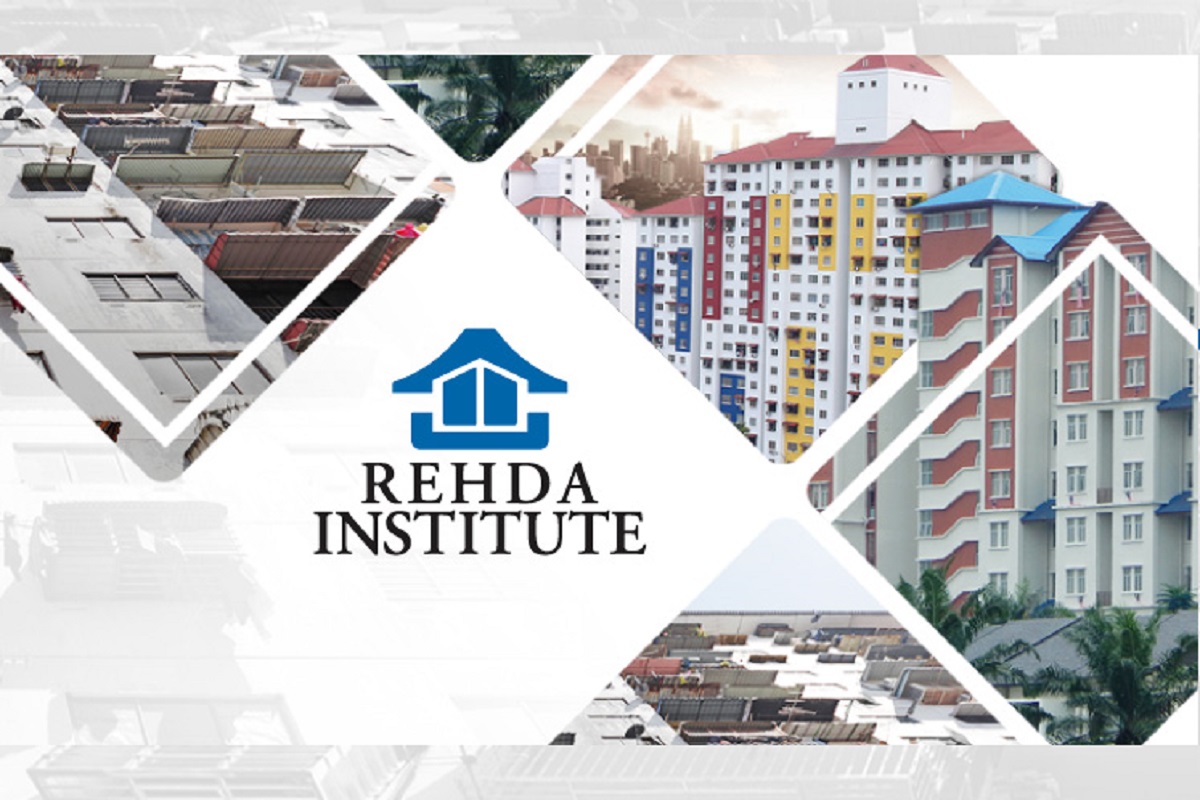 PETALING JAYA (Aug 20): In Rehda Institute's webinar on "Placemaking: Value Creation for City Makers" held today, Placemaking Malaysia deputy chairperson and Nextdor Property Communications director Imran Clyde; Malaysian Institute of Planners president and senior associate/head of department of AJM Planning and Urban Design Group Datin Noraida Saludin; and International Society of City and Regional Planners member and expert advisor and director of CISTRI Australia Michael Stott talked about how placemaking can be successfully incorporated and add value to projects as well as how it can create a positive experience for people.
Imran highlighted that placemaking is not an outcome, but a process to create quality places that people can live, work, play and learn in. "It is important to understand who your stakeholders are, look at the space, identify issues with the space and ultimately come up with a vision of what that space could be like. It is about empowering communities to make changes and improvements as well as transforming spaces into loveable places."
What makes one place different from another is the promise of a unique place experience — one that is welcoming and inviting, and safe and easy to traverse. "Every space can be different as you cannot replicate an experience when you combine it with the community that lives, works and plays there," said Imran.
He explained that placemaking is a way to truly establish one's brand and identity creation, as well as to deliver value. For instance, two developers promoting a green project can offer different place experience when one visits the space, as placemaking helps to build on that. A project, having incorporated placemaking, will see increased demand and higher capital appreciation as there is good public space design and community buildings.
"When it comes to building townships, placemaking will be a vital interest as the likelihood of future phases to do well will be higher, and one will require less of an investment to sell and the value is created. This also allows developers to quickly adapt to changing consumer behaviour and capture value without having to build new infrastructure," said Imran.
Additionally, Imran noted that developers can improve the probability of success before launching their projects. This is where developers will have control over the final products before they go to the market, and as such, they can design projects that would facilitate placemaking from the start, rather than being responsive or doing it retroactively.
It is important to start brand building now as there will be changes in terms of what people want in the future. "As time goes by, it is about demonstrating how reliable you are at achieving this value creation outcome through placemaking. When you have a strong track record of building communities in your projects, this ultimately translates into better brand recognition and increased trust, which generates higher value creation and better sales... it will be easier to sell new projects [also]," said Imran.
Placemaking can also help to generate a huge amount of content because one can document the entire process and share the results with the audience. "A unique space experience cannot be replicated, and by working with the relevant stakeholders who are also your brand ambassadors that promote good things about your project, you can build a community to amplify those messages. Therefore, it is crucial to engage with the residents and buyers regularly, and improve the depth of engagement with them. One of the tools that can be used is surveys, where feedback can be used to communicate with prospective buyers in the future," explained Imran.
According to Noraida, placemaking is also becoming more important to improve one's social health and social cohesion in a community. "What developers need to know is how to utilise the space and create value and meaning to it. To achieve this, they need to understand the area, the surroundings and context, and work with the community."
Strategies to transform cities and public spaces through placemaking include to improve streets as places, create squares and parks as multi-use destinations, build local economies through markets, design buildings to support places, link a public health agenda to a public space agenda, reinvent community planning, utilise the power of 10+ (a concept project for public spaces developed to evaluate and facilitate placemaking at multiple city scales), start small and experiment by using a lighter, quicker and cheaper approach, as well as restructure government to support public spaces.
"An example of a placemaking initiative would be UEM Sunrise Bhd's Publika Shopping Gallery in Mont'Kiara, which was initially made up of two rows of shophouses that have been converted into an artistic and creative retail shopping space. The gallery is filled with artist murals and various events were hosted there, such as the Publika Jazz Festival, art exhibitions, fashion shows, music gigs and community bazaars," said Noraida.
However, Noraida highlighted a few reasons why placemaking is not happening so often. These include a lack of proper management for good places; cities and developers often lack good rules for human scale; designs were usually made from the bird's eye view without paying attention to the streets, human scale, social life, community and sense of places often come late in process; and the standardisation of construction work.
Meanwhile, Stott noted that placemaking evaluation involves more than just focusing on economic outcomes. One should also recognise the importance of wellbeing, community cohesion and enjoyment, and that measuring the value and success are a continual process. For example, Westfield Chermside — a shopping centre in Brisbane — has an outdoor entertainment and leisure precinct that integrates with various restaurants and entertainment activities, and is supported by strong placemaking elements.
Another example would be the Alley Oop in Vancouver, a new urban space in an existing downtown laneway. It maximises the in-between space of a laneway between Hastings and Pender at Granville and Seymour in downtown Vancouver that would otherwise lie fallow for certain seasons or times of the day.
"Since its launch in 2016, the space is vibrant throughout the day with language students shooting hoops during their lunch break, business people en-route to a meeting around the block, and both amateur and professional photographers taking pictures. At night, club-goers kick back with friends in the laneway while the avid basketballer practises free-throws. Through initiatives like this, it can increase the safety and security of the surrounding area and more people would be willing to spend time there," said Scott.
"Consequently, placemaking is about creating joy... and sustaining our city life. It combines the time-tested principles and innovative ideas that allow vibrant growth and invites people to visit, start businesses, and invest in communities and neighbourhoods. It does not matter how much is being invested in creating a space, but if people do not have a connection to it, it will not succeed, and so sometimes, less is more."