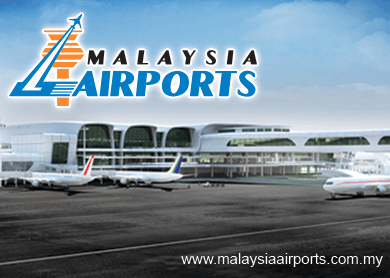 SEPANG (Dec 10): Malaysia Airports Holdings Bhd (MAHB), which revealed that there were three Boeing 747-200 freighters (747-200Fs) abandoned at the KL International Airport (KLIA) in Sepang after placing an advertisement on Monday (Dec 7) calling for their owners, has clarified that it is aware of their identity, adding that it is "definitely not Malaysia Airlines".
MAHB managing director Datuk Badlisham Ghazali said the owners of the freighters are "not one, but many" and not an airline operator.
"If it (the owner) were Malaysia Airlines, we would have taken action because aircraft is an asset for them," he told reporters at a British Airways event to celebrate the arrival of its new 787-9 Dreamliner to KLIA today.
"It's also not as if we have not been working to try and catch the owners," said Badlisham.
"The question is whether it is difficult to trace the owners or (when) they don't reply. But we know (who are) these owners. They're all registered," he added.
Asked why the airport operator took so long to address the matter, Badlisham said it is following industry procedures.
He said the aircraft were initially parked at KLIA's hanger for maintenance, which is not under the purview of MAHB, but once they are relocated to the airport's tarmac, MAHB had to take matters into their own hands.
"These aircraft have changed ownership many times.
"It was here for maintenance. The MRO (maintenance, repair and overhaul) organisation had a say in it. The location of the MRO is not in our care, but once it was on our tarmac, then obviously they are items to [be] managed.
"It's not like we can re-possess these things. These are aircraft with a licence (and) so, we have to go through a stringent process," he added.
He declined to reveal the amount in parking charges and other charges accrued by each aircraft, saying the focus now is to settle the matter.
The planes are currently parked at three separate bays at KLIA.
MAHB had earlier hinted that the aircraft belong to an international defunct firm and had given a 14 day-period from the date of the notice, for the owners to claim the aircraft.
Failure to so within the stipulated timeframe will result in MAHB resorting to sell or dispose the aircraft pursuant to the Civil Aviation Regulations 1996, with proceeds to be used for settlement of expenses and debt.
On British Airways Dreamliner aircraft, Badlisham said he hopes the airline will increase its frequencies of flights to Kuala Lumpur.
"I think they are quite happy with the current load factor," he said.
"Hopefully, that is the encouragement they need, as they talk to us about increasing frequencies into the next season," he added.
British Airways began operations in Kuala Lumpur again on May 27 this year, more than a decade after exiting Malaysia.
It has two daily flights between Kuala Lumpur and London.
Badlisham also said MAHB is currently in talks with several international airlines to serve Kuala Lumpur, some of which have yet to add Kuala Lumpur to their route network, adding it will be announced next year.
Meanwhile, British Airways' head of sales for Asia-Pacific, Robert Williams, said the Dreamliner's arrival at KLIA speaks volumes about the airlines commitment to serving Kuala Lumpur.
"We are very pleased with how we have been doing in Kuala Lumpur and we are looking to stay here for the long term," he added.
Commenting on the Dreamliner, Williams said the aircraft is part of the airline's £5 billion (RM32 billion) investment over the past three to four years, to invest in new products and services.
Kuala Lumpur is the third destination of British Airway's Dreamliner. The aircraft currently serves Abu Dhabi, Muskat and Delhi.
It will also serve Austin, Texas in February 2016 and San Jose, California in May 2016. British Airways has ordered a total of 42 Dreamliners.
(Note: The Edge Research's fundamental score reflects a company's profitability and balance sheet strength, calculated based on historical numbers. The valuation score determines if a stock is attractively valued or not, also based on historical numbers. A score of 3 suggests strong fundamentals and attractive valuations.)