This article first appeared in The Edge Malaysia Weekly, on November 4, 2019 - November 10, 2019.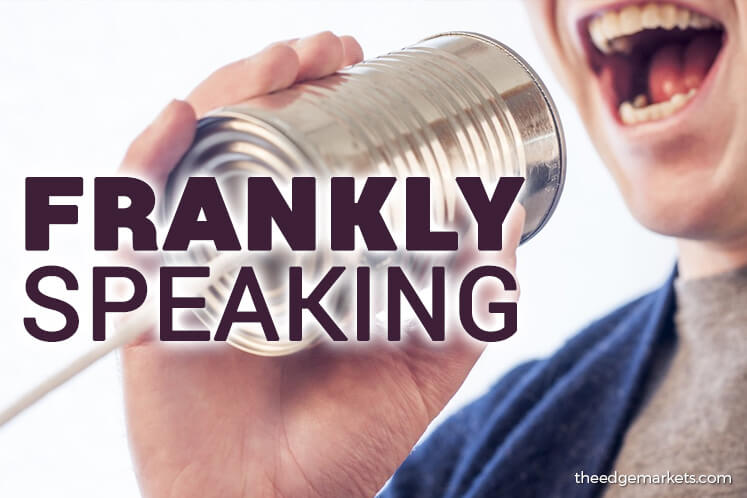 So, Jho Low says his settlement with the US Department of Justice (DoJ) is not an admission of guilt. Wow, how generous of him to voluntarily give up US$700 million — that is a whopping RM2.9 billion — despite being innocent as he claims to be.
We can accept that someone as wealthy as him (family inheritance, or so he claims) may be willing to sacrifice a few million just to avoid the hassle of having to spend months or years sitting in court and the hefty US lawyer fees, but giving up US$700 million just like that?
The spin by Jho Low and journalist friends close to him like those at Singapore's The Straits Times is as incredulous as the tall story told by Datuk Seri Najib Razak that the
US$681 million that was banked into his account was a donation from the then King of Saudi Arabia who liked him very much.
The fact is that the US$700 million and the US$681 million came from the AT LEAST US$4.5 billion that was stolen from 1MDB by Jho Low, Najib and their co-conspirators. As they say, you can be generous with other people's money.
Not only did Jho Low plead innocent, he also said through his lawyers, PR company and, yes, through his journalist friends at The Straits Times, that the settlement meant that all charges against him in the US will be dropped.
That is an outright lie. The settlement he reached last week with the US DoJ covered only the 30 actions taken against him and his family to seize US$700 million worth of assets bought with money stolen from 1MDB.
The remaining 1MDB-related criminal charges filed by the DoJ, outside of the 30 assets seized, are still in place as stated in the press release, and we quote:
"Low separately faces charges in the Eastern District of New York for conspiring to launder billions of dollars embezzled from 1MDB and for conspiring to violate the Foreign Corrupt Practices Act (FCPA) by paying bribes to various Malaysian and Emirati officials, and in the District of Columbia for conspiring to make and conceal foreign and conduit campaign contributions during the US presidential election in 2012. The charges in the indictments are merely allegations, and defendants are presumed innocent until proven guilty beyond a reasonable doubt in a court of law. This agreement does not release any entity or individual from filed or potential criminal charges."
Jho Low, please end the spin game and come back to face the criminal charges filed against you at home and prove your innocence.