This article first appeared in The Edge Malaysia Weekly, on November 18, 2019 - November 24, 2019.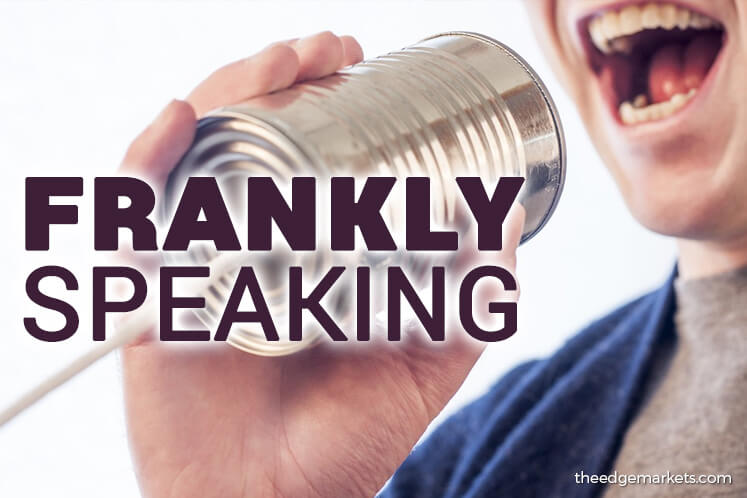 Whatever one's thoughts on Hong Kong, there are clearly lessons to be learnt from how the misreading of a situation by the powers that be could see peaceful protests degenerate quickly into chaos and anarchy.
Before June, Hong Kong still had that enduring appeal as the jewel of Asia. It was just over a year ago, in October 2018, that the Hong Kong government heralded the opening of the Hong Kong-Zhuhai-Macau bridge as connectivity that would boost the city's tourism appeal and position as a trading and logistics hub.
Some pundits blame the so-called silent majority, who held their tongues for not wanting to be seen to be going against the Hong Kong spirit. Others say the situation veered out of control because the protesters were emboldened after the contentious piece of legislation that sparked the peaceful protest on June 9 was withdrawn.
There are also those who reckon that the situation got out of hand after the police shot live rounds at protestors and that the violent "renegade protestors" were "outside forces" seeking to fuel unrest.
If the restraint stemmed from reluctance to hurt one of their own, the end may be nigh, unless the situation can be successfully diffused. There are signs that dehumanisation (which makes inflicting harm easier) has already begun. Not only are protesters described as "enemies of the public", they are also being referred to as "cockroaches". The word was also reportedly used on demonstrators ahead of the Tiananmen Square massacre three decades ago, in 1989. In the Rwandan genocide of 1994, Hutu officials called Tutsis "cockroaches" that needed to be wiped out.
Last week, Chinese President Xi Jinping reiterated China's commitment to fully implement "one country, two systems" but added that the violent clashes, which have resulted in two deaths, have trampled on "the rule of law and social order".
If the last straw is allowed to break, the biggest losers will be the people of Hong Kong, whichever side they are on, and Hong Kong's place as a safe haven and global financial centre will be lost forever. The world may already be witnessing its demise.