This article first appeared in The Edge Malaysia Weekly, on October 21, 2019 - October 27, 2019.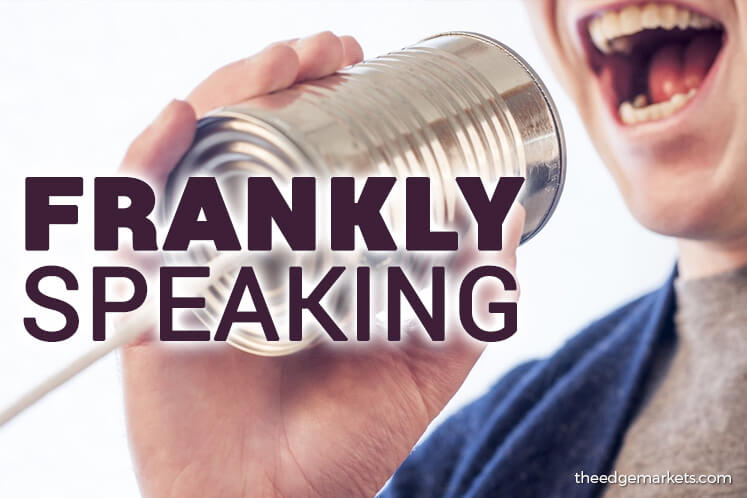 Auditor-General Datuk Nik Azman Nik Abdul Majid's recommendation to impose a ceiling on guarantees that the government is allowed to provide is sound advice. This was put forward in the 2018 Auditor-General's Report-Federal Government Financial Statement.
The AG told the press that imposing such a ceiling could mean an additional 10 percentage points on top of the 55% debt-to-GDP ceiling for government guarantees, and another five percentage points for the riskier debts of government-owned companies.
This would bring the total debt-to-GDP ceiling to 70%. Currently, there is no limit to guarantees given by the government, the AG said last week.
While the government is authorised to provide loan guarantees under the Loan Guarantee (Corporation) Act 1965, Nik Azman said a policy must be implemented to fix a ceiling on such guarantees by taking into account the country's financial position and capacity as well as the viability of the project to be financed by the company.
The AG's recommendation should be taken seriously as often, these guarantees are considered off the book and are not included in tallying up government debt.
Government-guaranteed loans have been rising steadily, from RM172.02 billion in 2014 to RM266.47 billion last year.
Judging by the Emphasis of Matter raised by the AG on the government's account, some of the guarantees have proved costly. Last year, the government forked out RM2.84 billion for guarantees on loans taken by five Minister of Finance Inc companies, whose ability to repay the advances was uncertain.
Setting a limit is just common sense and should lead to better and more prudent allocation of limited resources.