This article first appeared in The Edge Malaysia Weekly, on October 14, 2019 - October 20, 2019.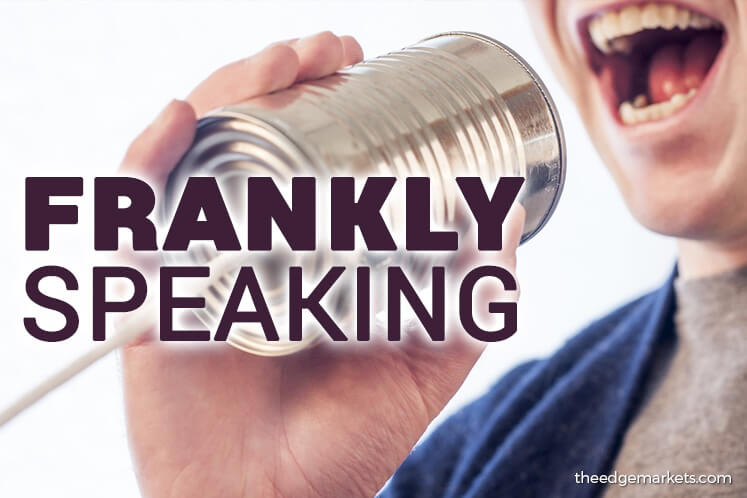 The prime minister is right. Malaysians cannot have higher subsidies and lower taxes at the same time. The country will go bankrupt if government finances are managed that way.
Malaysians have for many years enjoyed all sorts of subsidies, principally because in good times, when there was plenty of revenue, the government took the easy way out by providing blanket subsidies that are enjoyed by everyone.
The fuel subsidy is one. Regardless of your income level, everyone gets the same benefits. In fact, the rich benefit more than the not-so-rich because they tend to not only own more cars, but also own those that consume more fuel.
The Pakatan Harapan government has announced a new fuel subsidy scheme that is both targeted and limited. It has no choice because a blanket fuel subsidy is too costly. It has also led to a black market in the sale of diesel to foreigners.
Last year, the government spent RM4.89 billion on RON95 and diesel subsidies.
 Aside from fuel, the government has also subsidised toll rates by compensating concession owners for not raising rates. Yes, some of these agreements might have been too "generous" to the concession owners, but the compensation of RM1.0 billion a year has become a strain.
In total, road users enjoy subsidies of close to RM6.0 billion a year (fuel and toll).
The other side of the government balance sheet shows that revenue it earns related to vehicles is about the same  as the subsidies given to road users.
Based on 2017 figures, the government pocketed excise duties totalling RM4.68 billion from the sale of vehicles and import duty on fully imported cars amounting to RM380 million. It also collected RM301 million in duty on imported spare parts. Annual road tax collection is reported to be under RM100 million because apparently, only 19 million out of 25 million vehicle owners pay road tax.
There you have it. What the government earns in taxes linked to vehicle ownership and usage is given away in fuel and toll subsidies to essentially the same people who pay the taxes.
Any move to raise subsidies has to be paid for by higher taxes. On the flip side, lower taxes will mean lower subsidies.