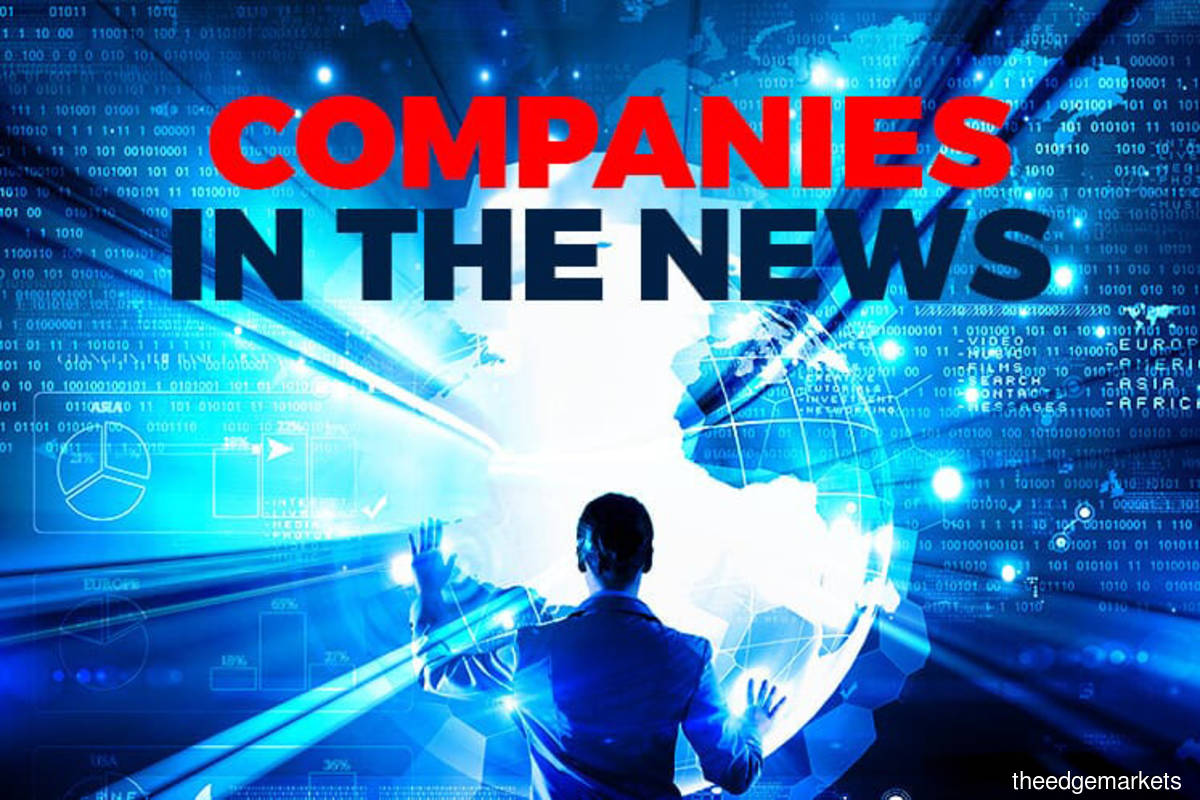 KUALA LUMPUR (Dec 4): Based on corporate announcements and news flow today, stocks in focus for Monday (Dec 7) may include: Gamuda Bhd, Genting Malaysia Bhd, MyEG Services Bhd, Widad Group Bhd, Top Glove Corp Bhd and Yong Tai Bhd. 
Gamuda Bhd's subsidiary Gamuda Water Sdn Bhd's vehicle Glacier Assets Bhd has proposed to issue RM630 million worth of senior notes, which will be backed by receivables due from Syarikat Pengeluar Air Sungai Selangor Sdn Bhd (SPLASH), according to RAM Rating Services Bhd.
RAM said Glacier was set up by Gamuda Water to monetise the balance of receivables due under the termination and settlement agreement between Pengurusan Air Selangor Sdn Bhd (Air Selangor), SPLASH and Gamuda Water. 
RAM has assigned a preliminary rating of AAA/Stable to the RM630 million senior notes, which will be issued under Glacier's RM800 million asset-backed medium-term notes facility. 
Genting Malaysia Bhd's (GenM) Resorts World Casino New York City (RWNY), New York's largest taxpayer, said it has generated more than US$3 billion for New York Lottery's education fund since opening in 2011.
Genting Americas East president Bob DeSalvio said Resorts World is proud to continue to provide critical support, so that children across New York would have access to higher-quality education. 
MyEG Services Bhd (MyEG) has secured a three-year extension for the e-government services it provides, from May 23, 2020 to May 22, 2023.
It said the extension is in the best interest of the company, and is expected to contribute positively to earnings and net assets per share of the company for the financial year ending Dec 31, 2020 and thereafter. 
MyEG holds a concession agreement with the government for the electronic delivery of driver and vehicle registration, licensing and summons services, and utility bill payments (e-services).  
Widad Group Bhd's wholly-owned subsidiary Widad Builders Sdn Bhd (WBSB) has secured from the Marine Department Malaysia, a RM21.38 million contract involving the management and maintenance of the Kuala Perlis, Kuala Kedah and Langkawi's Kuah passenger jetty and terminal for five years.
Widad said the contract period commences from Jan 1, 2021 to Dec 31, 2025. 
The Employees Provident Fund (EPF) today reported the sale of another 7.36 million shares in Top Glove Corp Bhd.
The shares were disposed of on Dec 1 via four transactions, without disclosing the prices.
Following the latest disposals, the EPF is now left with 458.8 million shares or a 5.72% stake in the glove manufacturer. 
Yong Tai Bhd has entered into a heads of agreement with China-based Shenzhen Kangtai Biological Products Co Ltd (SZKT) for a proposed collaboration on the development and exclusive commercialisation of the latter's inactivated Covid-19 vaccine in Malaysia.
SZKT is currently developing a Covid-19 inactivated vaccine (vero cells) against the coronavirus. Under this collaboration, Yong Tai will be SZKT's partner in Malaysia to conduct Phase III clinical trials and exclusive commercialisation of the vaccine.
Upon the successful conclusion of the Phase III clinical trial or emergency usage approval being obtained in Malaysia, whichever is earlier, Yong Tai said the parties plan to cooperate on a vaccine procurement programme of 100 million doses of the vaccine over a five-year period, of which the committed quantity for the first three years shall be not less than 20 million doses per annum.