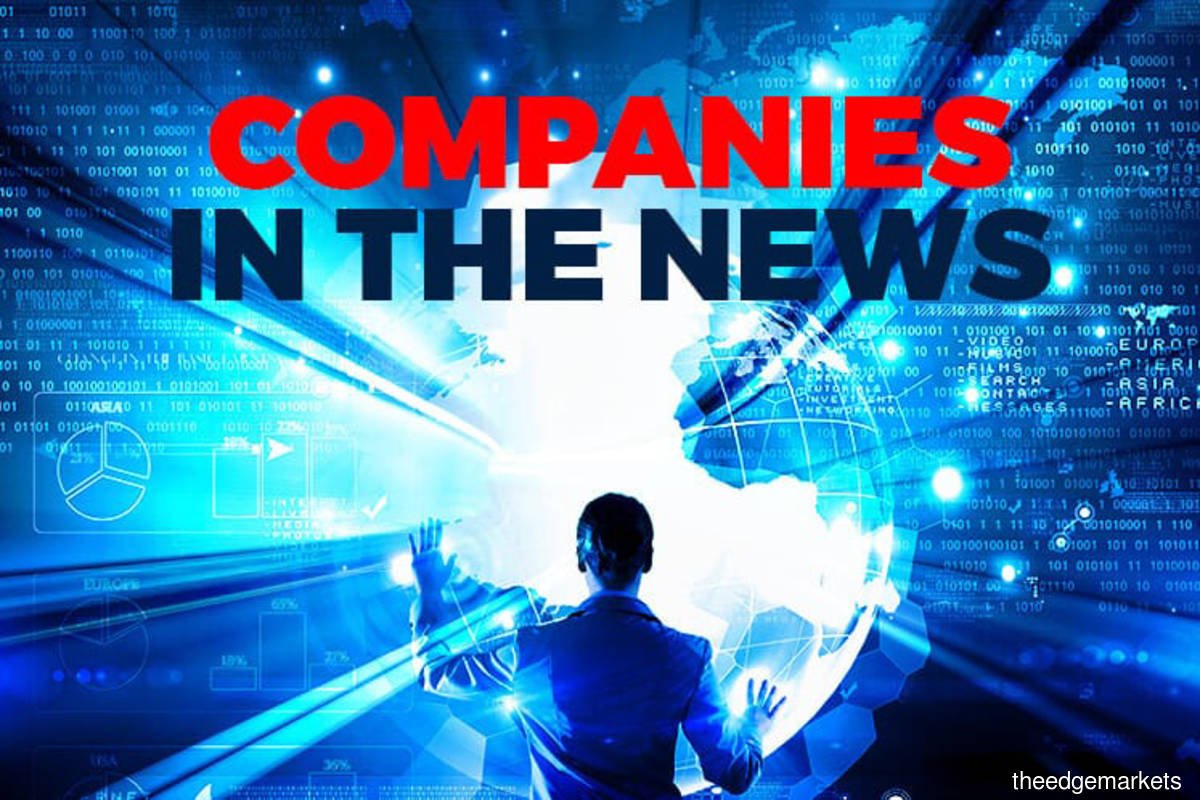 KUALA LUMPUR (Oct 11): Based on corporate announcements and news flow on Tuesday, companies in focus on Wednesday (Oct 13) may include Genting Malaysia Bhd, AirAsia Group Bhd, IJM Plantations Bhd, Kuala Lumpur Kepong Bhd, MY EG Services Bhd, Axiata Group Bhd, Digi.Com Bhd, Ni Hsin Group Bhd, Tan Chong Motor Holdings Bhd, CN Asia Corp Bhd, Boustead Heavy Industries Corp Bhd, Lion Industries Corp Bhd, and Jade Marvel Group Bhd.
Genting Malaysia Bhd (GenM) is injecting another US$150 million (RM625 million) into its US-based unit Empire Resorts Inc mainly for the repayment of short-term debts. GenM said its indirect wholly-owned unit Genting ER II LLC on Monday (Oct 11) entered into an agreement to subscribe for up to US$150 million of additional Series L Preferred Stock of Empire. The casino, amusement park and resort operator said it is contemplating a long-term financing plan, with the proceeds to be used to partly repay existing indebtedness of US$365 million and pay for financing-related expenses.
Additionally, GenM said it is welcoming all guests from across Malaysia to visit its Resorts World Genting (RWG) after interstate travel resumed on Monday (Oct 11). GenM also noted all its employees are fully vaccinated and ready to serve guests in a safe environment at RWG.
AirAsia Group Bhd group chief executive officer Tan Sri Tony Fernandes said that the budget airline's digital businesses which have a valuation of over US$1 billion (about RM4.17 billion) have achieved the unicorn status in record time at under two years since the group accelerated the growth momentum of its non-airline businesses during the Covid-19 pandemic-driven aviation sector downturn. AirAsia Group said this in response to an Oct 5, 2021 Credit Suisse report which highlighted AirAsia Digital as one of three ASEAN unicorns based in Malaysia, alongside Carsome Sdn Bhd and Axiata Group Bhd's 63%-owned subsidiary edotco.
The Employees Provident Fund (EPF) sold its entire stake in IJM Plantations Bhd amounting to 109.67 million shares or a 12.45% stake in the company to Kuala Lumpur Kepong Bhd (KLK) on Oct 7. The group said EPF disposed of its entire stake due to "tender of shares for takeover event". At KLK's offer price of RM3.10 per share, the fund would have pocketed RM339.97 million from the sale.
MY EG Services Bhd (MYEG) has signed a memorandum of understanding (MoU) for the international extension of China's national blockchain network Xinghuo Blockchain Infrastructure and Facility (BIF). The MoU was signed with the Institute of Industrial Internet and Internet of Things of the China Academy of Information and Communications Technology (CAICT). The group said it will work together with CAICT to establish Xinghuo BIF's international extension platform Zetrix and construct backbone and supernodes around the world.
Axiata Group Bhd, Celcom Axiata Bhd and Celcom Mobile Sdn Bhd have applied to strike out a lawsuit by three Tune Talk Sdn Bhd shareholders who are challenging the proposed Celcom-Digi merger. The three shareholders — Padda Gurtaj Singh, East Pacific Capital Pte Ltd and Tune Strategic Investments Ltd — are seeking for Axiata to be prohibited from including 5.25 million Tune Talk shares (representing a 35% stake) registered in the name of Celcom Axiata in the proposed merger with Digi.Com Bhd.
Ni Hsin Group Bhd (formerly known as Ni Hsin Resources Bhd) has partnered with MNA Energy Sdn Bhd (MNAE) to develop battery technology for electric motorcycles (EV two-wheelers). Ni Hsin's wholly-owned subsidiary Ni Hsin EV Tech Sdn Bhd has entered into a heads of agreement with MNAE for such collaboration that also includes participation in the latter's business and growth. Established in 2016, MNAE is principally involved in producing battery energy storage systems for electric mobility and stationary applications such as telecommunications towers and solar energy farms.
Tan Chong Motor Holdings Bhd and Chinese firm Xiamen King Long United Automotive Industry Co Ltd have mutually agreed to terminate MoU signed within relation to the exclusive rights to distribute the latter's Kinggo microbus model in Vietnam in both completely built-up and completely knocked-down forms. Tan Chong said its indirect wholly-owned subsidiary TC Motor Vietnam Co Ltd (TCMV) and King Long agreed to terminate the MoU, saying the proposed collaboration "is not economically viable for TCMV".
Steel storage tank maker CN Asia Corp Bhd is looking to explore opportunities in poly green energy and drones technology, having entered into a 12-month memorandum of agreement with Poly China United Capital Holdings Ltd to achieve two objectives. The first, CN Asia said, is to market the various systems and products offered by Poly to customers and users in Malaysia and Southeast Asia interested in setting up and installing Poly's products and systems. The other objective is to provide the relevant support to Poly including tendering, licensing, procurement, construction and commissioning. According to CN Asia, Poly is a company incorporated under the laws of the British Virgin Islands with its office in Hong Kong. The company and its subsidiaries and associates are engaged in various businesses including poly green energy and drone production technology.
Boustead Heavy Industries Corp Bhd (BHIC) has appointed Lembaga Tabung Angkatan Tentera (LTAT) chief executive officer Datuk Ahmad Nazim Abdul Rahman as its non-independent and non-executive director. Nazim, 46, has been the CEO of LTAT since June 15, and has two decades of experience in corporate management, corporate finance and investment.
Lion Industries Corp Bhd's 99%-owned subsidiary Amsteel Mills Sdn Bhd is selling the latter's 100% stake in Antara Steel Mills Sdn Bhd to Esteel Enterprise Pte Ltd for approximately US$158.82 million (about RM663.85 million) under an all-cash deal that will enable Lion Industries to unlock the value of Antara Steel for a disposal gain of around RM403.1 million and finance Lion Industries' planned expansion into the flat steel business.
Jade Marvel Group Bhd has proposed a private placement of up to 20% of its issued shares to raise as much as RM22.42 million mainly for its frozen food processing and moneylending businesses. The placement, at an issue price to be determined later, may involve the issuance of up to 43.11 million new Jade Marvel shares. Based on an illustrative issue price of 52 sen per placement share, the exercise is expected to raise gross proceeds of up to RM22.42 million, of which RM6 million will be for new investments and business opportunities in the frozen food processing industry.