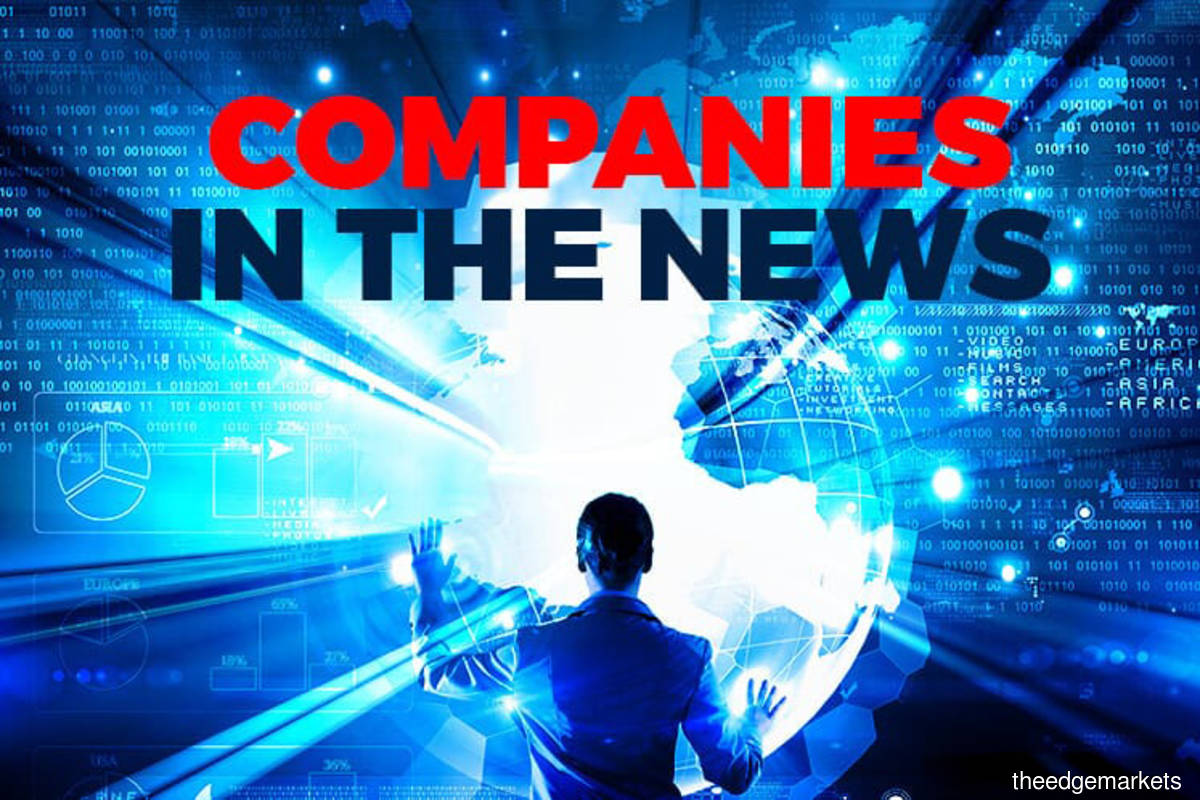 KUALA LUMPUR (Oct 29): Based on corporate announcements and news flow on Friday, companies in focus on Monday (Nov 1) may include: Genting Malaysia Bhd (GenM), KNM Group Bhd, Bursa Malaysia Bhd, Westports Holdings Bhd, Maxis Bhd, AirAsia Group Bhd, Kuala Lumpur Kepong Bhd (KLK) and Cahya Mata Sarawak Bhd (CMSB). 
Genting Malaysia Bhd's (GenM) 49%-owned associate Empire Resorts Inc has issued US$300 million (RM1.2 billion) bonds due 2026 on the Singapore Exchange (SGX). According to Empire Resorts filing with the SGX, the notes, which pay an annual interest rate of 7.75%, will be listed and quoted on the SGX's Bonds Market at 9am on Monday (Nov 1). The notes will be quoted and traded in the US dollar.
KNM Group Bhd announced its indirect wholly-owned subsidiary FBM Hudson Italiana SpA had accepted a purchase order (PO) from Saudi Aramco's subsidiary Saudi Basic Industries Corp (SABIC) for the supply of a reactor gas-gas exchanger, amounting to approximately RM17.7 million. A gas/gas heat exchanger allows the transfer of a heat quantity recovered from raw gas directly to the clean gas side. KNM said the supply and delivery duration of the transaction is for a period of approximately 55 weeks from the date of the PO.
Bursa Malaysia Bhd's net profit for the nine months ended Sept 30, 2021 (9MFY21) rose 6.4% year-on-year (y-o-y) to RM290.30 million, from RM272.9 million previously, on the back of higher operating revenue. The stock exchange operator said revenue for the period increased 6% to RM602.36 million from RM568.27 million. For the three months ended Sept 30, its net profit, however, slumped 34.4% y-o-y to RM79.84 million from RM121.94 million, on the back of a revenue of RM173.98 million against RM237.74 million earlier.
Westports Holdings Bhd reported a 2.35% dip in net profit for the third quarter ended Sept 30, 2021 (3QFY21) to RM199.06 million, against RM203.85 million a year ago, on higher operational cost of fuel. Revenue for the quarter under review fell 4.44% to RM504.89 million, versus RM528.36 million previously.
Maxis Bhd's net profit for the third quarter ended Sept 30, 2021 (3QFY21) fell 10.7% to RM325 million or 4.2 sen per share, compared with RM364 million or 4.7 sen per share for the previous corresponding quarter, on higher depreciation and amortisation charges, despite an increase in revenue. Maxis' quarterly revenue grew by 2.26% to RM2.26 million from RM2.21 million on higher service revenue. The telco declared a third interim dividend of four sen per share, which will be paid on Dec 30, 2021.
AirAsia Group Bhd's consolidated air operator's certificate recorded a load factor of 67% in the third quarter of 2021 (3Q21), down one percentage point from the same period last year. The low-cost airline said its seat capacity fell 82% year-on-year (y-o-y) during the quarter under review.
Kuala Lumpur Kepong Bhd (KLK) said it will subscribe for 9.07 million new shares of Synthomer plc under the UK-listed speciality chemicals company's proposed placement exercise. KLK and its wholly-owned subsidiary KL-Kepong International Ltd currently hold a total of 90.7 million shares in Synthomer, or 21.3% of its issued share capital. KLK said the subscription cost for the new shares will be £43.98 million (RM251.13 million), which will be financed by the group's existing cash reserves and bank borrowings.
Cahya Mata Sarawak Bhd (CMSB) has agreed to extend the ongoing investigation into its former group chief financial officer (CFO) Syed Hizam Alsagoof over allegations of possible financial mismanagement in relation to the group's investments and operations by another month. The company had expected the complete result of the review to be announced by the end of this month. However, this is being extended until end-November.