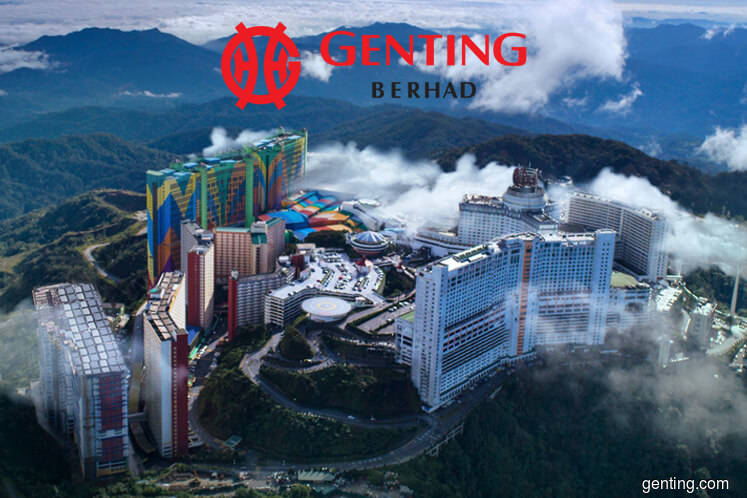 KUALA LUMPUR (Sept 17): Genting Bhd is establishing a medium term notes (MTNs) programme of RM10 billion in nominal value through its wholly-owned subsidiary Genting RMTN Bhd.
In a filing with Bursa Malaysia, Genting said it will irrevocably and unconditionally guarantee the MTNs, which have been assigned an initial long-term rating of AAA by RAM Rating Services Bhd.
The net proceeds from the MTN programme will be utilised for Genting's operating expenses, capital expenditure, investment, refinancing, working capital requirements, general funding requirements or other general corporate purposes.
CIMB Investment Bank Bhd and Maybank Investment Bank Bhd have been appointed as the joint principal advisers and joint lead arrangers for the MTN programme.
As at June 30, Genting's long term borrowings amounted to RM29.45 billion, versus RM25.16 billion as at Dec 31 last year.
Meanwhile, the group's short term borrowings amounted to RM3.23 billion as at June 30 this year, compared with RM4.06 billion at end-2018.
Genting's total equity as at June 30 was RM58.21 billion, translating to a gearing ratio of 36%, from 34% at end-2018.
The group's cash and cash equivalents stood at RM32.42 billion at end-June, versus RM30.99 billion at Dec 31 last year.
Genting's 49.53%-owned Genting Malaysia Bhd, meanwhile, had cash and cash equivalents of RM6.98 billion as at June 30, while long term borrowings stood at RM9.35 billion, and short term borrowings amounted to RM367.84 million.
Genting's share price closed unchanged at RM5.84 today, giving the group a market capitalisation of RM22.49 billion.