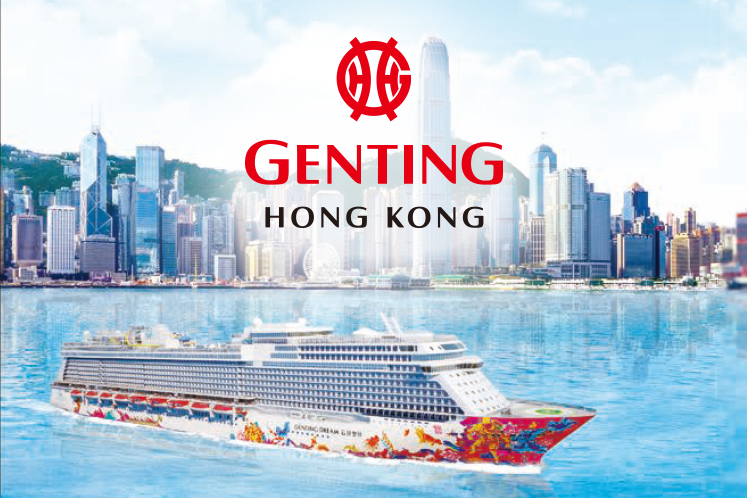 KUALA LUMPUR (Feb 14): Genting Cruise Lines — a division of Genting Hong Kong Ltd — is cutting salaries of its senior staff as it grapples with the negative impact on its business from the outbreak of Covid-19, the novel coronavirus that has infected over 64,000 people worldwide and killed over 1,300.
This was reported by GGRAsia, a website and newsletter that focuses on the casino industry in Asia, today. Genting Cruise Lines operates three ship-based holiday brands: Star Cruises, Dream Cruises and Crystal Cruises.
"Genting Cruise Lines can confirm that, due to the impact that the 2019 novel coronavirus (Covid-19) outbreak has had on the economy of Hong Kong and the travel restrictions that have affected the operations of the company, Genting Cruise Lines has had to make the difficult decision to adjust salaries by 20% to 50% for middle managers and above," a company spokesperson reportedly told GGRAsia via email.
Junior staff members, however, will not be affected by the pay cut, the spokesperson said, adding the firm is facing "challenging circumstances".
Genting Cruise Lines said it implemented "these temporary measures in order to provide its staff with uninterrupted employment during this period", and that the situation will be reviewed in June.
Citing a document it sighted, GGRAsia said Genting Cruise Lines' assistant managers will see a 20% reduction in their monthly pay, while those ranging from managers to assistant vice-presidents will see a 35% cut. A steeper 50% reduction will apply to those ranked vice-president and above.
The website also reported, quoting an internal memo of the company, that the spread of the coronavirus had "resulted in cessation of cruises" for almost all its ships.