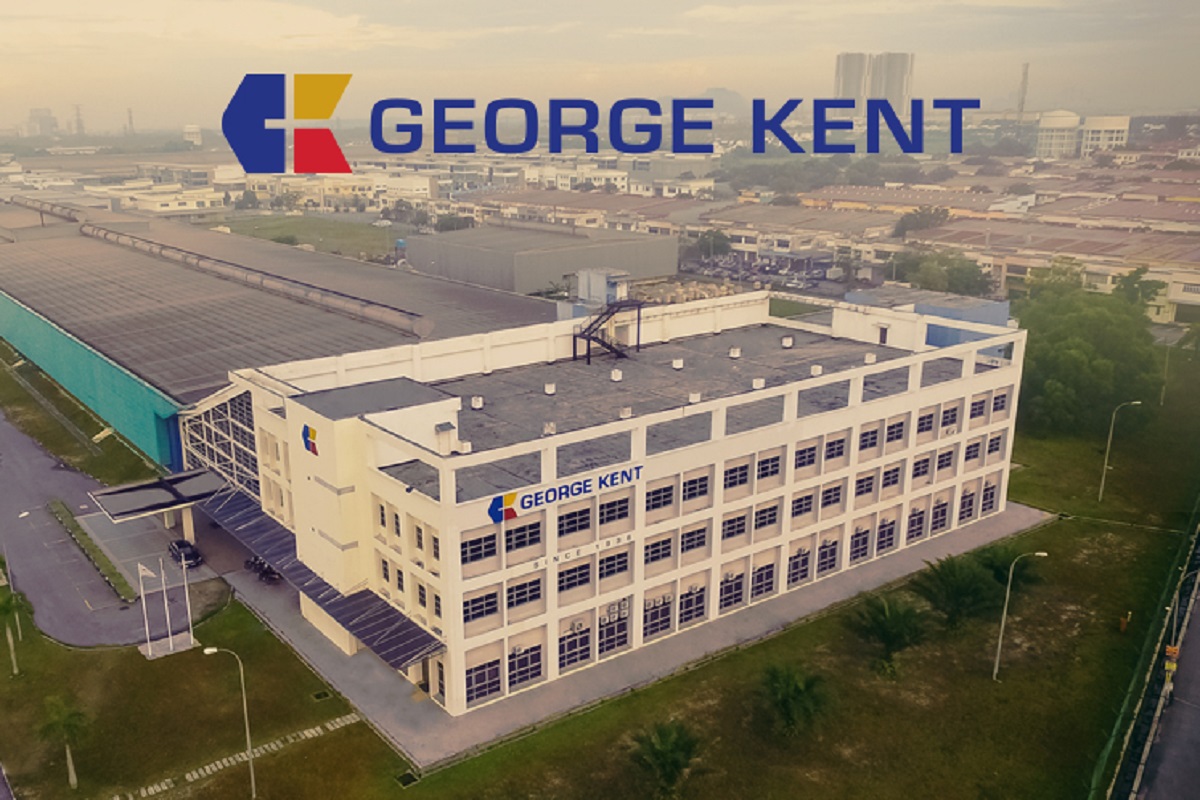 KUALA LUMPUR (Dec 1): George Kent (Malaysia) Bhd has signed a memorandum of understanding (MoU) with the Malaysia Digital Economy Corporation (MDEC) to collaborate and promote the growth of the tech ecosystem in advancing Malaysia's digital economy transformation as George Kent seeks new growth opportunities in the digital space. 
Under the terms of the three-year MoU both parties will jointly promote initiatives that will benefit and drive growth of the tech ecosystem in the country. 
In a statement to the bourse Wednesday, George Kent said the public-private partnership enables the government to accelerate the growth of the country's tech ecosystem while, at the same time, assisting private sector businesses to access new growth opportunities. 
"It is a win-win," George Kent said.
It said this is aimed at facilitating tech start-ups and smaller companies with financial support and the necessary leadership and market access to commercialise their businesses and upsize.
George Kent said it will set up an investment arm to provide the necessary funding and resources including technical expertise, and market access opportunities for local and regional tech companies. 
Meanwhile, MDEC's support comes in the sourcing of deal flows for George Kent including facilitating the introduction of venture capital and investors to George Kent for co-investment opportunities. 
According to George Kent, MDEC will also provide assistance in the form of valuation, mentoring and market access opportunities to the investee companies in the collaboration.
George Kent chairman Tan Sri Tan Kay Hock said MDEC and George Kent share common goals to promote and facilitate digital transformation, talent nurturing and the development of the digital technology industry. 
"Furthermore, this collaboration with MDEC is in line with the group's strategic plan of investing in new growth areas for the group," he said. 
Tan added that George Kent's investment arm will serve as an innovative platform for the group to gain access to new and emerging technologies as part of its investment objective to seek strategic benefits for the group in addition to long-term financial returns. 
"The Covid-19 pandemic had resulted in the acceleration of digital technology transformation across industries. 
"Automation and advanced manufacturing technologies had gained rapid momentum where businesses had transformed their operations in all aspects from production efficiency to product customisation. 
"I believe that our joint cooperation with MDEC is both a mutually beneficial and synergistic affiliation," he said.
MDEC chief executive officer Mahadhir Aziz said Malaysia recognises the importance of digital technology and its role as the new economic growth engine. 
"George Kent possesses the resources and experience that MDEC looks for in our joint collaboration initiatives to drive growth of the country's tech ecosystem. 
"I am optimistic that this team-up with George Kent will create new business opportunities and open up development for our digital tech community," he said.
Shares of George Kent ended the morning session 0.77% or half a sen lower at 64.5 sen, valuing the group at RM337.15 million.