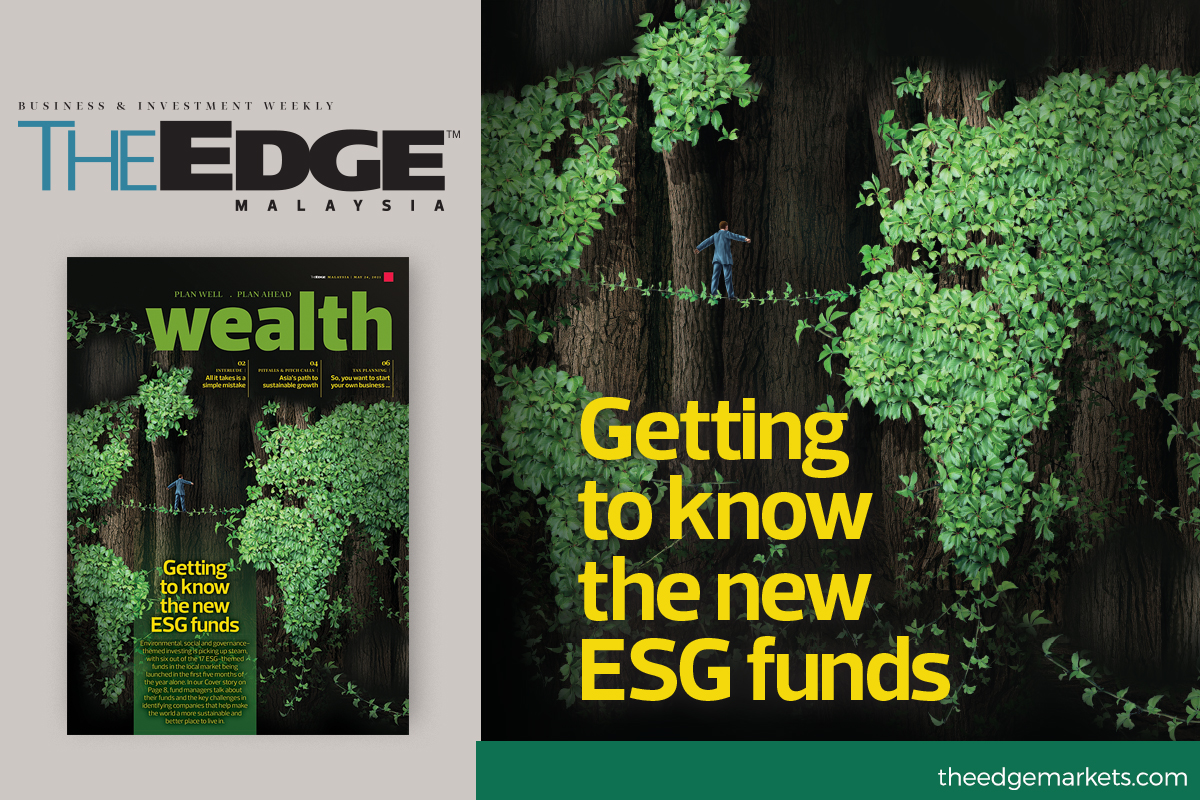 KUALA LUMPUR (May 24): Since the Covid-19 pandemic broke out, environmental, social and governance (ESG)-themed investing has become the flavour of the year.
According to Morningstar, assets under management (AUM) for ESG (environment, social and governance) funds rose 29% globally in 2020, while Lipper data showed that estimated net flows into ESG funds in Asia set a record high (since at least 2006) from the third quarter of 2020 (3Q20).
This interest from investors was also captured by asset managers, who introduced new funds aligned to this trend.
In Malaysia, at least six ESG-themed funds were launched 1Q21. Last year, two such funds were added into the mix.
These eight funds join the ranks of nine funds in Malaysia that either state their ESG and sustainability focus in the fund name or are qualified as a Sustainable and Responsible Investment (SRI) fund by the Securities Commission Malaysia (SC).
Yet, despite the popularity of ESG-themed funds in recent times, the development of ESG investments is still considered nascent in Malaysia, said industry players whom Wealth spoke to, citing challenges such as a limited investment universe and lack of quality ESG reporting.
The limitations on growth are reflected in the types of ESG-themed funds available in Malaysia.
Read more about it in The Edge Malaysia weekly's May 24 edition.
Save by subscribing to us for your print and/or digital copy.
P/S: The Edge is also available on Apple's App Store and Android's Google Play.