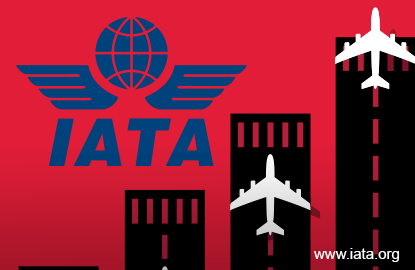 KUALA LUMPUR (July 8): Airline share prices have been falling because of investor profit taking, particularly in the US, but in June they were still up by 10% compared to a year ago, according to the International Air Transport Association (IATA).
In its June Financial Monitor released yesterday, the IATA said Q1 financial results showed large improvement in profits, especially for US carriers but also in Asia Pacific.
It said crude oil prices fell in June after a little rally in May, pushed down by expectations of supply increases from Iran and the US – levels were now down 45% on 2014 highs.
The IATA added that passenger yields in the US were down 5% year-on-year and fares in other regions had fallen further, reflecting downward pressure from earlier declines in fuel related costs as well as exchange rate distortions.
However,it explained that air transport volumes continue to expand robustly, while trend in FTKs stayed flat on weakening trade activity.
"Growth in seats accelerated in May as more aircraft came out of storage, surpassing expansion in demand.
"Air freight load factors fell further in May, sinking to levels not seen since mid-2009, but passenger loads were sustained above 80%," it said.