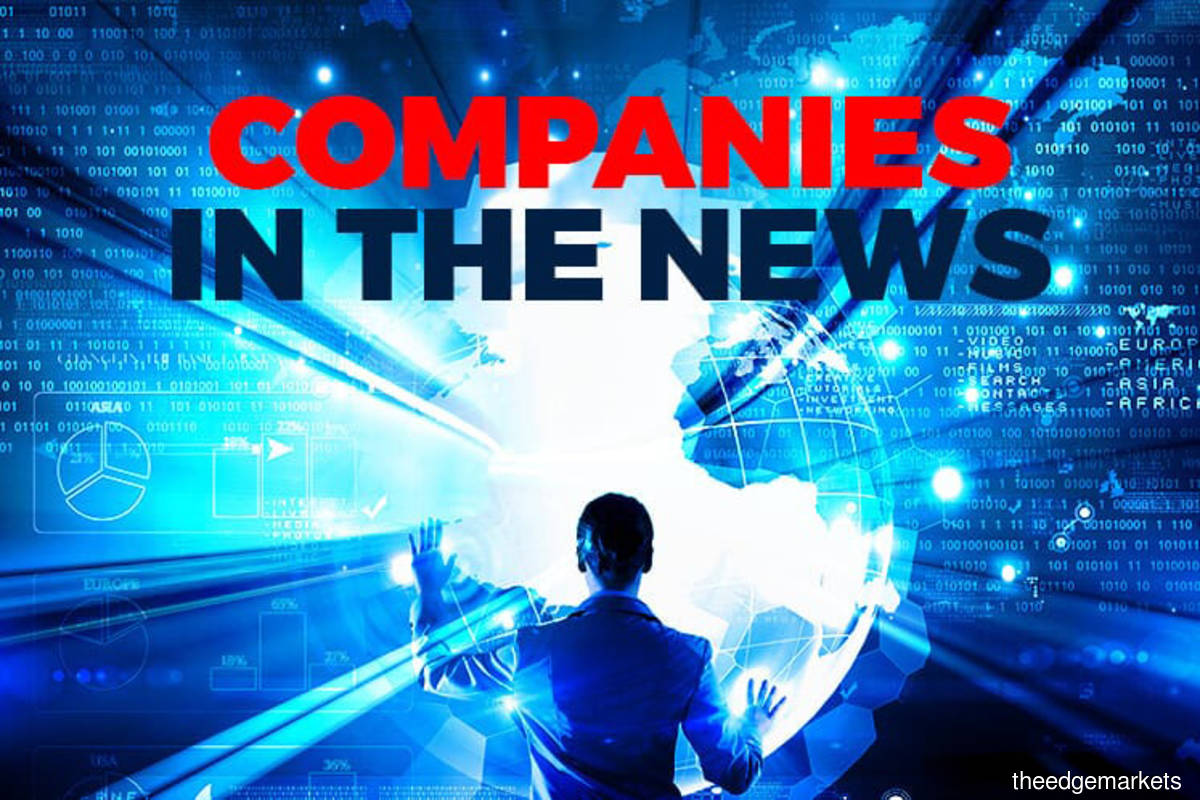 KUALA LUMPUR (June 29): Here is a brief look at some corporate announcements and news flow on Wednesday (June 29) which include Glomac Bhd, Khee San Bhd, Hiap Teck Venture Bhd, Gamuda Bhd, SCGM Bhd and Bintai Kinden Corp Bhd.
Glomac Bhd's net profit jumped almost threefold to RM15.11 million or 1.97 sen per share for the fourth quarter ended April 30, 2022 (4QFY22), from RM5.46 million or 0.71 sen a year ago — despite weaker revenue — as project margins improved.
Revenue fell 37% to RM73.59 million for 4QFY22 from RM116.03 million a year ago, due to lower construction activities. The group proposed a dividend of 1.5 sen per share, up from one sen previously.
For the full FY22, the group's net profit grew 29% to RM36.49 million from RM28.22 million in FY21, despite revenue dropping 29% to RM259.49 million, from RM366.91 million.
Khee San Bhd and nine of the candy maker's directors have been publicly reprimanded by Bursa Malaysia Securities Bhd for its delayed announcement of default in payments, inaccurate solvency declarations, as well as breaches in regards to corporate governance.
This relates to late disclosure of its April 2019 default, baseless solvency representation, and non-disclosure of the executive role played by its then-non-executive chairman Datuk Seri Liew Yew Chung in 2017-2019.
In addition to the bourse operator's public reprimand, a total of RM885,000 in fines have been imposed on the nine directors.
Steel production company Hiap Teck Venture Bhd's net profit for the third quarter ended April 30, 2022 (3QFY22) slipped 51.14% to RM32.21 million or 1.85 sen per share, from RM65.92 million or 4.79 sen per share, mainly due to higher cost of inventories, despite increase in sales volumes for its steel products.
Quarterly revenue jumped 38.62% to RM456.95 million from RM329.64 million a year prior, on higher sales volume and average selling prices.
For the cumulative nine-month period, Hiap Teck's net profit rose 27.78% to RM131.54 million from RM102.94 million, in tandem with turnover growth of 30.49% to RM1.2 billion from RM917.11 million.
Gamuda Bhd's net profit climbed 56% to RM221.49 million for the third quarter ended April 30 (3QFY22), from RM141.89 million a year ago, driven by stronger overseas property earnings. Revenue for 3QFY22 rose 22% year-on-year to RM1.18 billion, from RM971.18 million.
The group declared a dividend of six sen per share, bringing the total for the full-year so far to 12 sen per share.
For the cumulative nine-month period, net profit grew 47% to RM550.98 million from RM375.44 million in the previous corresponding period, while revenue rose 22% to RM3.22 billion from RM2.63 billion over the same period.
SCGM Bhd's net profit for the fourth quarter ended April 30, 2022 (4QFY22) grew 11.11% to RM8.47 million from RM7.62 million a year earlier, on the back of higher revenue, coupled with more favourable sales mix and lower interest expenses.
It declared a fourth interim single tier dividend of 1.32 sen per share, bringing the full-year total to 6.42 sen, from 7.1 sen the year before.
Quarterly revenue advanced 8.82% to RM71.54 million from RM65.74 million, amid higher local and export sales, which increased by 7.8% and 11.2% respectively.
For the 12-month period ended April 30 (FY22), SCGM net profit stood at RM30.87 million or 16.03 sen per share, 8.14% lower than RM33.6 million or 17.45 sen in the previous year. Full-year revenue rose 15.49% to RM284.7 million from RM246.5 million, due to improved local and internal sales of F&B packaging.
Bintai Kinden Corp Bhd is partnering with Marafie Industrial Co to supply piping materials to oil and gas (O&G) related companies in Saudi Arabia. Marafie is a company providing total solutions to complicated fabrication projects, from the sales and bidding of the project, to construction engineering, scheduling, quality assurance, logistics, and follow-ups with customers.