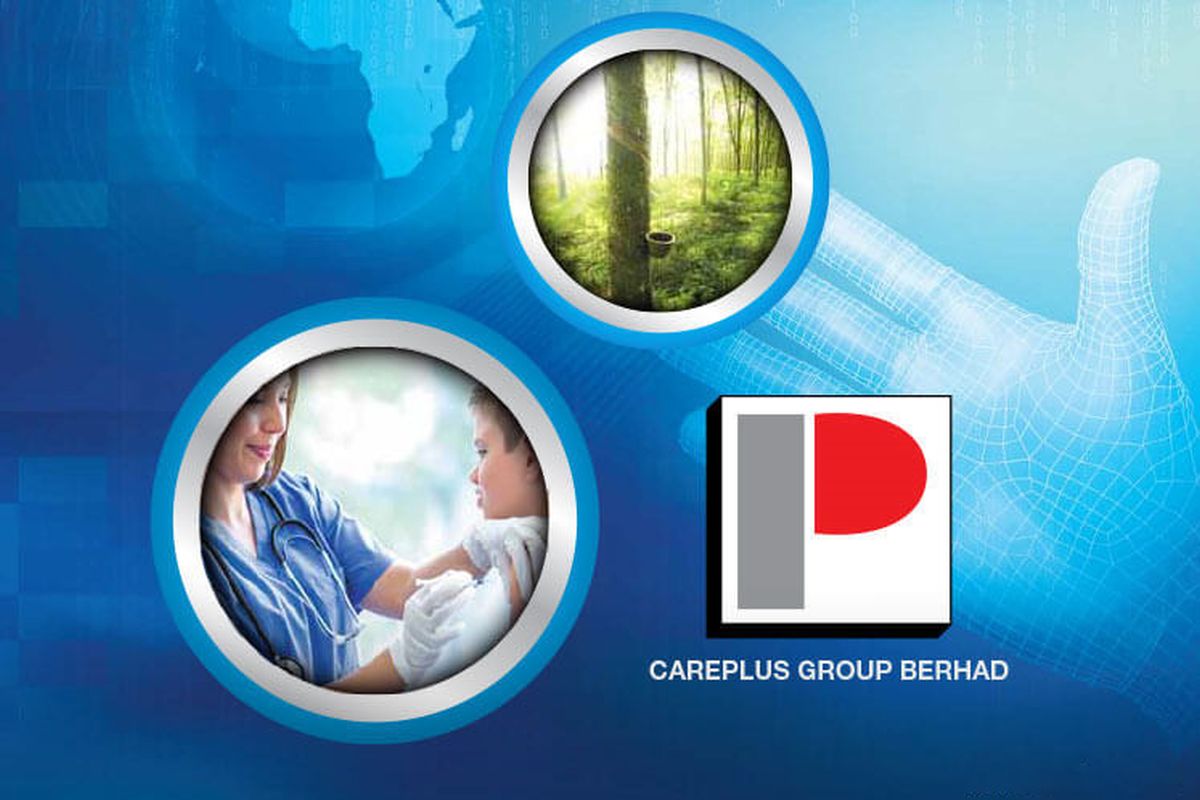 KUALA LUMPUR (May 7): The fat 51% profit margin boosted Careplus Group Bh's net profit to a record high of RM123.54 million for the first quarter ended March 31, 2021 (1QFY21), nearly triple the RM42.3 million posted in the immediate preceding quarter.
The glove maker's RM123.54 million quarterly profit, in fact, exceeded its annual net profit of RM122.51 million in the financial year ended Dec 31, 2020 (FY20).
Quarterly revenue surged 86.6% quarter-on-quarter (q-o-q) to RM241.33 billion in 1QFY21 from RM129.33 billion in 4QFY20.
Earnings per share ballooned to 22.98 sen per share for 1QFY21 compared with 7.87 sen per share for 4QFY20, Careplus announced to Bursa Malaysia.  
In the filing, Careplus commented that the prospects remain "good", noting that the additional capacity will help to boost sales volume. However, it highlighted the average selling price has reached its peak and it will start to decline "gradually".
On the quarterly performance, Careplus attributed the strong earnings performance to continued increase in average selling price, higher glove sales and better capacity utilisation during the quarter under review.
Careglove Global Sdn Bhd has also fully commissioned two new production lines which contributed to the higher glove sales in 1QFY21, according to the filing.  
On a year-on-year (y-o-y) comparison, its quarterly revenue jumped 130.5% from RM447.25 million, while net profit leapt 11 times from RM1.14 million a year ago.
Careplus declared an interim dividend of two sen per share for FY21, to be paid on June 16, compared with 0.5 sen a year ago. The ex-date and entitlement date for the dividends falls on May 27 and May 28, respectively.  
The group is now running 34 lines with an annual capacity of 5.82 billion pieces of gloves and it expects to increase its production to 10.5 billion pieces of gloves by end-2022.
"By mid June 2021, we shall complete the installation of six lines, and another eight lines by the end of 2021, with an additional nine lines in the planning stage to be completed by end 2022.
"Barring any unforeseen circumstances, the group will have 57 production lines with an annual capacity of 10.5 billion pieces of medical and surgical gloves by end 2022."
Careplus' share price went up 18 sen, or 8%, to RM2.41 valuing the company at RM1.33 billion. There were 83.95 million shares traded today.