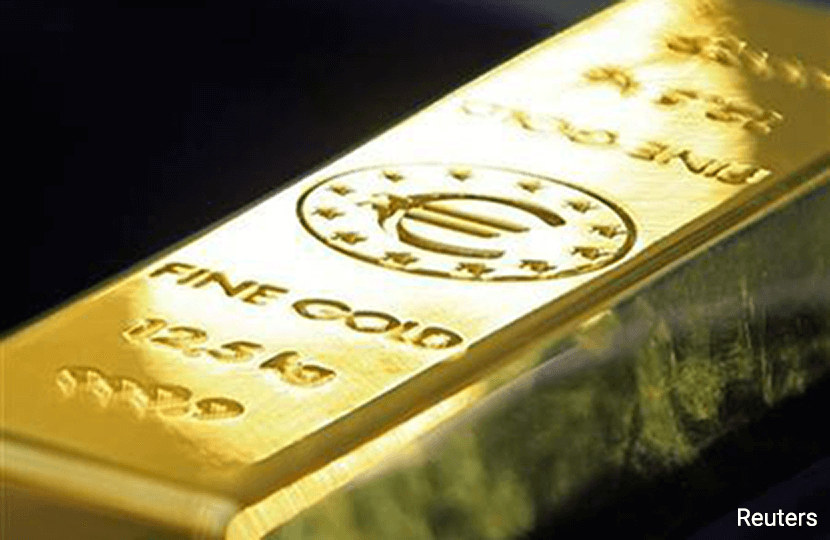 BENGALURU (March 13): Gold edged up on Monday on safe-haven demand ahead of elections in Europe, moving further away from five-week lows touched late last week in expectation of an imminent rise in U.S. interest rates.
Spot gold had climbed 0.3% to US$1,208.61 per ounce by 0634 GMT, while U.S. gold futures were up 0.6% at US$1,208.10 an ounce.
"People are now quite sure that interest rates will go up.
Now, pretty much everything is discounted into the gold price," said Yuichi Ikemizu, head of commodity trading at Standard Bank in Tokyo.
Spot gold fell to its weakest since Jan 31 at US$1,194.55 on Friday, but recovered to hit a high of US$1,206.36.
"Looks like people are ready to buy gold below US$1,200 and it is sort of a psychological level. Think people got confounded after Friday's move and the short ones are buying back now," Ikemizu said.
But expectations that the U.S. Federal Reserve will raise rates this week are likely to drag on gold prices. The metal is sensitive to higher U.S. rates, as they increase the opportunity cost of holding non-yielding bullion, while boosting the dollar, in which it is priced. 
"Gold should find some safe-haven bids at these levels this week, as the Dutch election became more fraught over the weekend," said Jeffrey Halley, a senior market analyst with OANDA.
Worries surround this week's parliamentary election in the Netherlands, which faces political disarray as mainstream parties struggle to forge a viable coalition.             
Meanwhile, holdings of SPDR Gold Trust, the world's largest gold-backed exchange-traded fund, declined 1.06% to 825.22 tonnes on Friday.  
Hedge funds and money managers slashed their net long positions in COMEX gold from the highest in three months in the week to March 7, and cut it slightly in silver, U.S. Commodity Futures Trading Commission data showed on Friday.   
"I don't think gold will go down from here. European political situation looks unpredictable," Ikemizu said.
"People can't aggressively short gold and still a lot of them feel that they want gold and (should) be ready for anything that is happening in Europe."
Silver rose 0.1% to US$17.06 an ounce on Monday, after falling to its lowest since Jan 27 at US$16.78 late last week.
Platinum advanced 0.3% to US$944.60 an ounce. It fell to its lowest since Jan 4 in the previous session at US$928.50. Palladium was up 0.5% at US$747.73 an ounce.