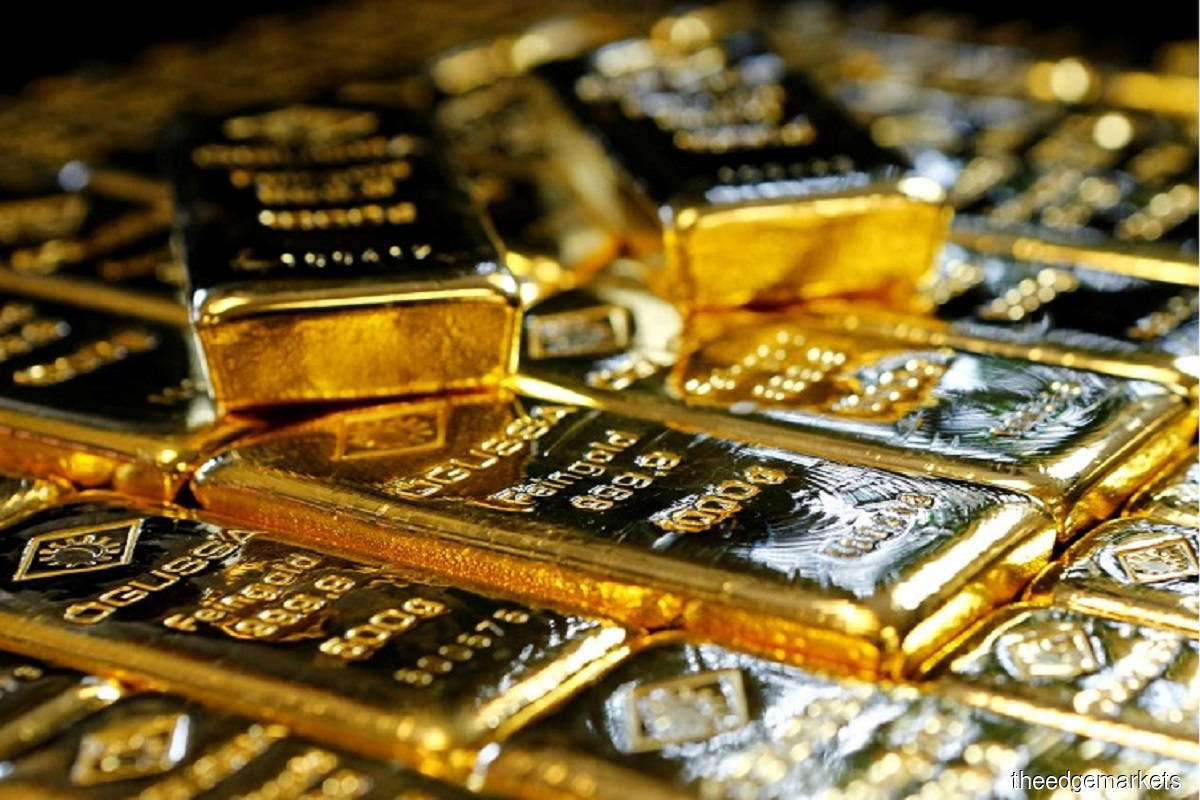 KUALA LUMPUR (Sept 3): Fitch Solutions expect gold prices to trade sideways over the coming months, along with bouts of volatility, as conflicting factors continue to affect the asset.
In an outlook for the precious metal yesterday, Fitch Solutions maintained its 2022 gold price forecast of US$1,700/oz and expected gold prices to remain elevated in the coming years compared to pre-Covid levels.
Commenting on the short-term (sixth month) outlook, Fitch said gold prices have largely traded sideways in H221 thus far, barring a flash collapse in early August.
"While we expect some volatility in the months ahead, we are mostly neutral towards gold prices in the short term.
"We maintain our gold price forecast for 2021 and 2022 at US$1,780/oz and US$1,700/oz respectively, with prices having averaged US$1,803/oz in the year to date and hovering around US$1,815/oz as of August 30," it said.
It added that the neutral outlook towards gold prices stems from conflicting factors affecting the safe-haven asset.
Meanwhile , on the long-term (six-to-12-month outlook), Fitch said its 2022 gold price forecast of US$1,700/oz is underpinned by the belief that gold prices will start to weaken from 2022 onwards.
"First, while inflationary pressures remain elevated, we at Fitch Solutions continue to believe that they are broadly transitory, with global inflation readings indicating that it is in the process of peaking.
"Second, the Fed will most likely embark on the normalisation of monetary policy (starting with tapering before the end of 2021), which will keep gold prices on a downtrend," it said.
Read also:
Gold firms on sluggish dollar ahead of US jobs data