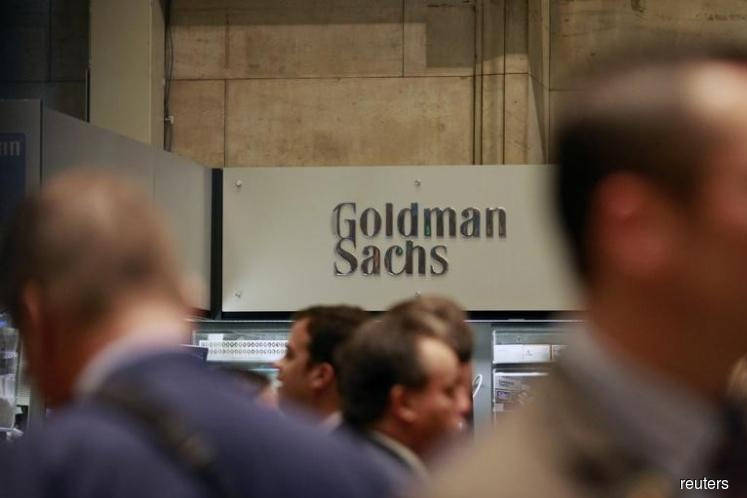 KUALA LUMPUR (Aug 19): Goldman Sachs is holding a watching brief in the trial on former Prime Minister Datuk Seri Najib Razak's alleged money laundering of RM2.28 billion from 1Malaysia Development Bhd (1MDB), which is also referred to as the Tanore case.
The bank is represented by lawyer Chethan Jethwani today, when the trial was originally scheduled to begin, but was postponed by a week to Aug 26.
Goldman Sachs was the adviser for the issuance of US$6.5 billion in bonds issued by 1MDB, charging fees of US$600 million.
1MDB's subsidiary, 1MDB Energy Ltd, had issued 10-year bonds worth US$1.75 billion, while 1MDB Energy (Langat) Ltd had also issued 10-year US$1.75 billion bonds, whereas 1MDB Global Investments Ltd had issued 10-year US$3 billion bonds.
Former Goldman Sachs executive Roger Ng faces four charges in Malaysia for abetting Goldman Sachs in the omission of material facts related to the issue of the bonds.
Ng is currently in the US facing US Department of Justice (DoJ) charges that he had conspired to launder money and bribe government officials in Malaysia and Abu Dhabi through the bond offerings underwritten by Goldman Sachs.
Earlier this month, 17 current and former Goldman Sachs directors belonging to three of its subsidiaries have been slapped with criminal charges over their involvement in 1MDB dealings, with the government seeking custodial sentences.
Attorney-General Tommy Thomas said the 17 individuals connected to Goldman Sachs were slapped with criminal charges filed under Section 367(1) of the Capital Markets and Services Act, 2007 (CMSA).
This is in addition to the charges already levied against three Goldman Sachs subsidiaries, under Section 179 of the CMSA.
See also:
Shafee laments 'no more cycling' due to tight schedule, but defence won't appeal against 1MDB's Monday hearing
1MDB trial postponed again — to Aug 26
17 former and current Goldman Sachs directors slapped with criminal charges over 1MDB
Ex-Goldman banker Roger Ng in plea talks over alleged role in 1MDB