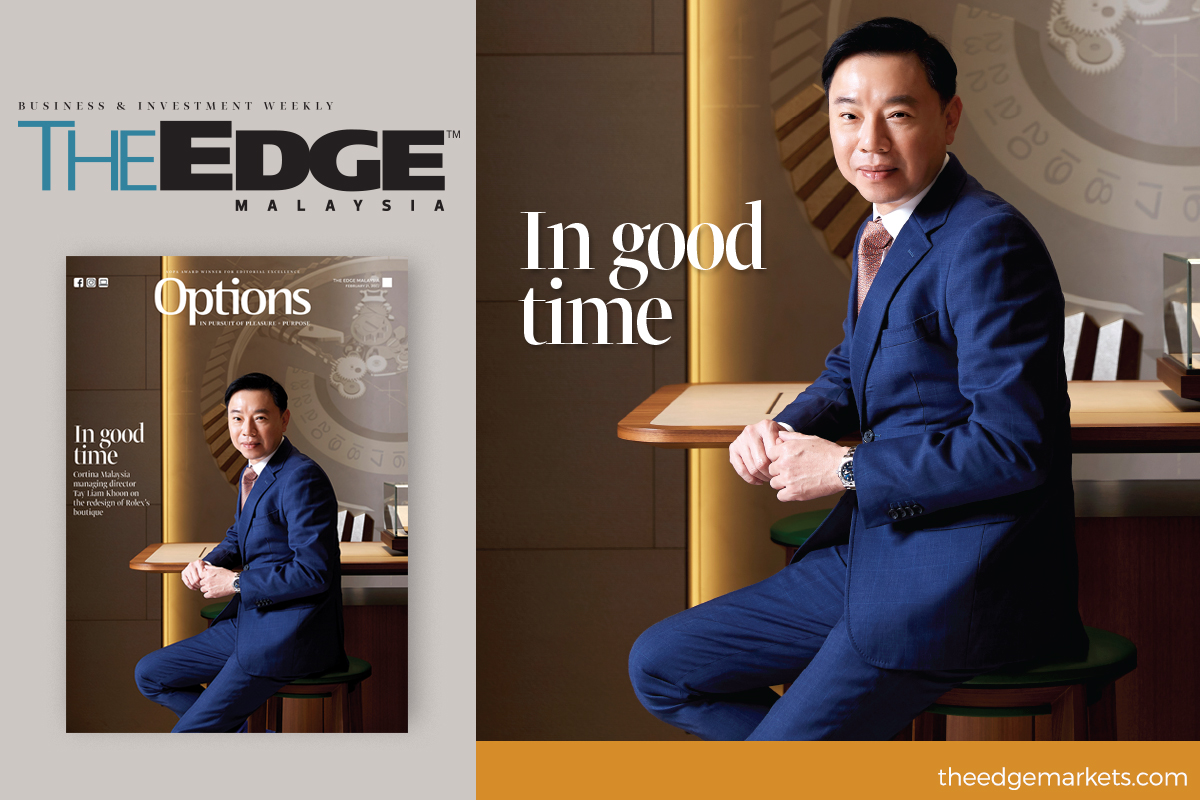 KUALA LUMPUR (Feb 20): In celebrating the recent redesign of the Rolex boutique at The Starhill, Cortina Watch Malaysia managing director Tay Liam Khoon returns to the pages of Options to talk about the process of rejuvenation that the space underwent, the shared journey that the luxury retailer, watchmaker and customers have enjoyed over the years and how the relationship has grown with time.
Managed by Singapore-based luxury watch retailer Cortina, the Rolex boutique at The Starhill is a landmark retailer — a privilege it shares with Louis Vuitton — and has welcomed multiple generations of buyers into its boutique. 
As the mall itself looked inward and relaunched itself to debut a new look and personality in 2020, Rolex opted to do the same. On Kuala Lumpur's first Rolex boutique with a street-fronting façade, Tay talks about the new 134 sq m space and how it is designed to offer customers professional expertise in an elegant setting, one that promotes a sense of harmony, discretion and intimacy with the brand.
There is a lot of arts and culture related content this week — from our interview with Karina Bahrin on The Accidental Malay, her debut novel that won the 2022 Epigram Books Fiction Prize; lensmen uniting to convey what it means to belong with the Exposure+ Photo exhibition; and, most sorrowfully, a tribute to writer, actor and playwright Jit Murad, who passed away on Feb 12 at the age of 62.
In fashion and style, check out the haute fashion on display in Netflix hit serial Inventing Anna; weezhandmade.my's fashionable accessories made of songket; and a product page on fitness-focused luxe essentials. 
Pop culture also makes its presence known with our recounting of the Super Bowl halftime show and a look at how working from home has changed the way we are set to travel. And, finally, feed your soul with how ElShaddai empowers marginalised communities through its social enterprise arm, Life2Life, and whet your appetite with a list of new restaurants.
Read all of this in the latest edition of Options, which comes out with the Feb 21 issue of The Edge Malaysia weekly.