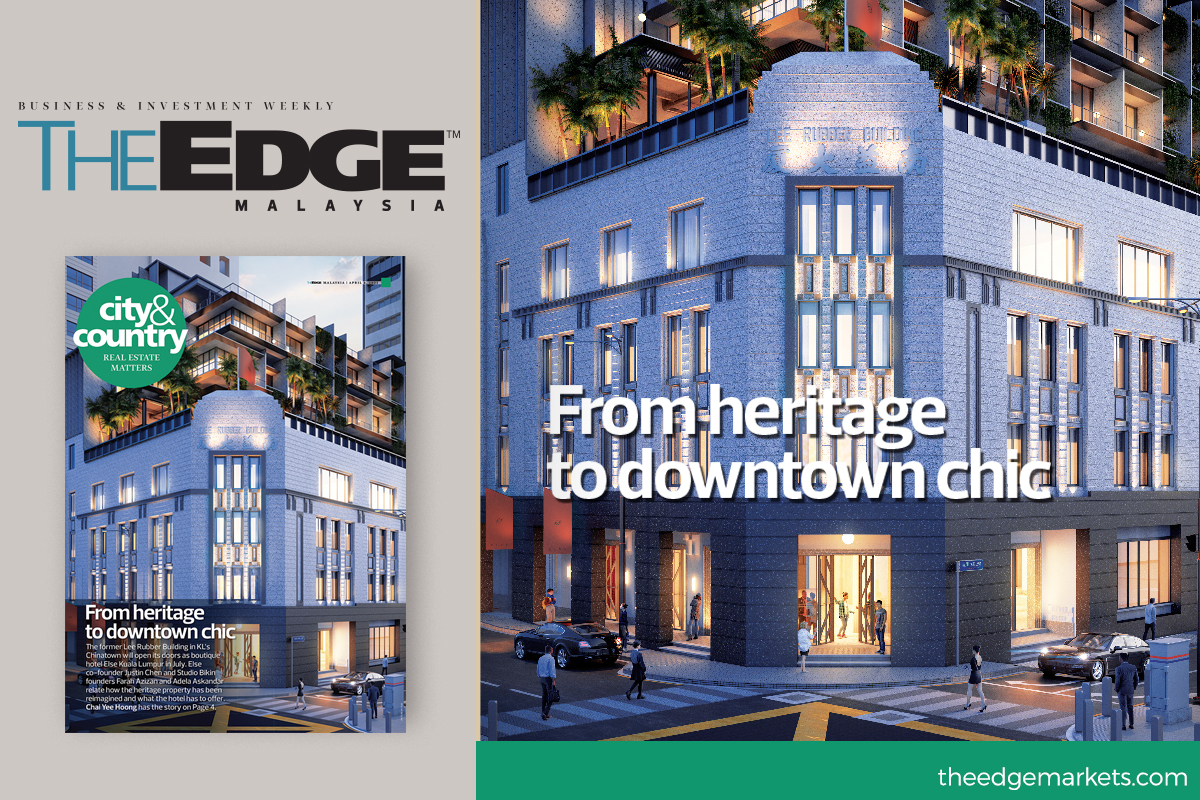 KUALA LUMPUR (April 3): The former Lee Rubber Building in Jalan Tun H S Lee, Kuala Lumpur, built in the 1930s, will reopen its doors this July as boutique hotel Else Kuala Lumpur. The hotel will be the maiden establishment of Else, the latest hospitality brand founded by Justin Chen, deputy CEO of Singapore-based investment holding company Arcc Holdings Pte Ltd, and Javier Perez, F&B entrepreneur and founder of the Kilo and Grain Traders brands.
Says Chen, "[Conservation shophouses and such kinds of property] help to tell a story about the city and the culture that they were constructed in. I also think they provide a great canvas to really inject new stories, new concepts…"
He adds that Else Kuala Lumpur will be focusing on the work-leisure market and aims to be a home away from home for global travellers. "We've always wanted the hotel to be rather intimate in scale, in the sense that people could feel welcomed into a home. We want it to give you the ability to feel like you can touch down and immediately feel like you're connected to the pulse of KL and at the same time be able to find your own peace and escape within the property."
Else Kuala Lumpur will also be home to two new-to-market F&B projects — The Raw Kitchen Hall and The Yellow Fin Horse. The former is a casual-chic setting offering Asian-Mediterranean cuisine while the latter is a wood-fire fine casual restaurant focusing on seasonal, farm-to-table ingredients.
The project's design consultancy Studio Bikin founders Adela Askandar and Farah Azizan note the challenges of working with existing buildings. "Dealing with existing buildings is very tricky because there were some interesting features and as much as we wanted to conserve them, there was always a balancing act between what to conserve and what to let go, for structural reasons."
On top of the original four-storey structure, the designers created a podium and built two new floors, as well as a series of atriums within the building to bring in natural light.
Read more about it in The Edge Malaysia weekly's April 4 edition.
Save by subscribing to us for your print and/or digital copy.
P/S: The Edge is also available on Apple's AppStore and Androids' Google Play.