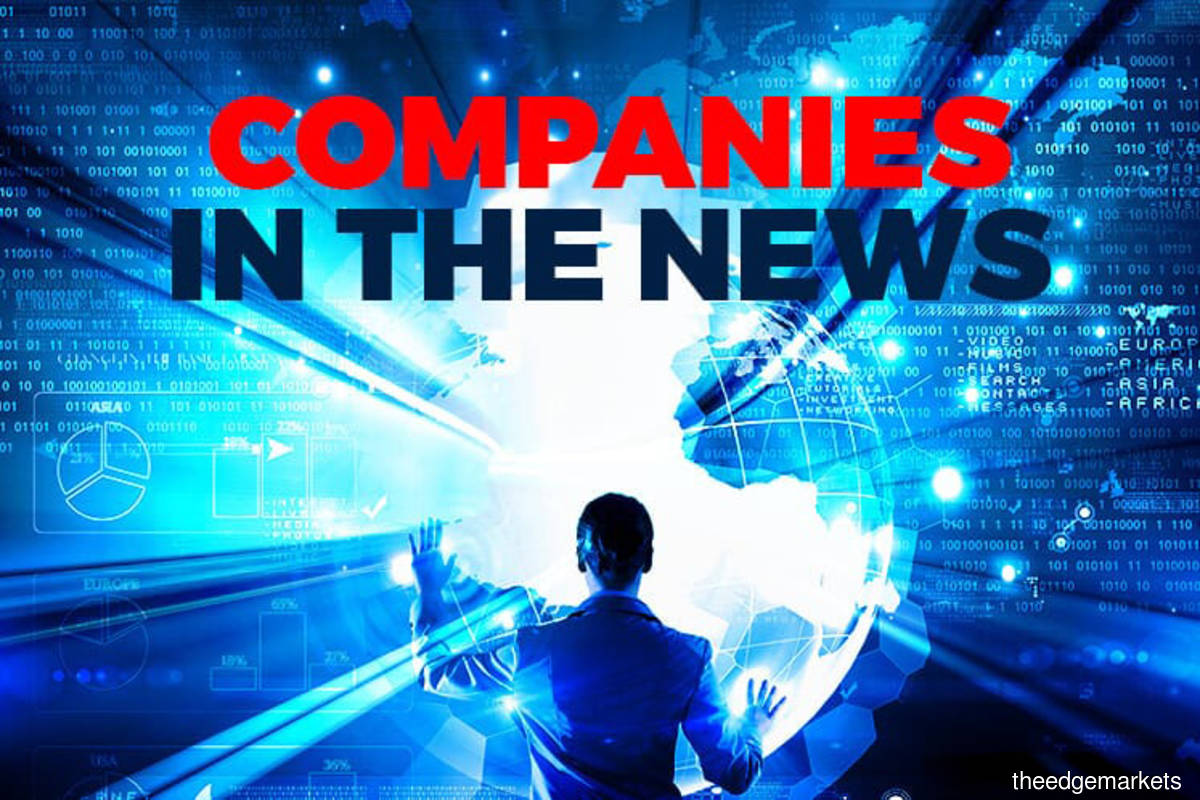 KUALA LUMPUR (Nov 9): Based on corporate announcements and news flow on Friday, companies in focus on Wednesday (Nov 10) may include: Hibiscus Petroleum Bhd, Sime Darby Property Bhd (SimeProp), QL Resources Bhd, Land & General Bhd (L&G), TAFI Industries Bhd, EP Manufacturing Bhd (EPMB), Sunway Real Estate Investment Trust (SUNREIT), RCE Capital Bhd, Aneka Jaringan Holdings Bhd, Nestcon Bhd, Damansara Holdings Bhd and Genting Malaysia Bhd (GenM).
Hibiscus Petroleum Bhd said its indirect wholly-owned subsidiary SEA Hibiscus Sdn Bhd has executed the amendment and restatement agreement with commodities trading company Trafigura Pte Ltd on the prepayment agreement of up to US$80 million originally dated Oct 8, 2018. This agreement effectively extends the existing Trafigura prepayment facility to Dec 31, 2023, said Hibiscus in a statement with Bursa Malaysia on Tuesday (Nov 9).
Sime Darby Property Bhd (SimeProp)'s 136 units of Elmina Green Five (EG5) in the City of Elmina and 46 units of Trilia homes in Bukit Jelutong, Selangor are fully taken up during their respective early-bird previews in end-October. Both products have a combined gross development value (GDV) of RM239 million. Its group managing director Datuk Azmir Merican said in a statement on Monday (Nov 8) that the positive take-up rates of both projects reflect the consumers' trust in the company's ability to provide quality products that meet their needs.
QL Resources Bhd's convenience store subsidiary FamilyMart Malaysia's new factory with a total investment of about RM100 million will be completed by the first quarter of 2022 (1Q22), which will enable the convenience store operator to supply more stocks to its retail stores. QL Resources Bhd executive director Chia Lik Khai said the new factory will be located near its current factory in Shah Alam, Selangor, after unveiling its new "Food Superstore" concept at the fifth anniversary of FamilyMart Malaysia on Tuesday.
Land & General Bhd's (L&G's) 9.14% equity interest investment in Vietnam Industrial Investments Ltd (VII) was removed from the Australian Securities Exchange's (ASX) Official List on Oct 29, pursuant to ASX's Listing Rules 17.12. The company's original cost of investment in VII was RM11.85 million as at March 31, 2021. The company had written down the fair value of its investment in VII to a 5% discount from its last traded price prior to its suspension on Sept 16, 2019 (A$0.31 per share) or approximately RM6.36 million.
TAFI Industries Bhd shares hit limit up in the afternoon trading session on Tuesday to close at a record high of RM3.54, after rising 81 sen or 29.67% in active trade. The reason behind the single-day jump was unclear. Shares in the office furniture manufacturer have risen by over 460% from around 60 sen in the last six months, amid the emergence of a new controlling shareholder. 
EP Manufacturing Bhd's (EPMB) share price climbed to its intraday record high on Tuesday in Bursa Malaysia trade, after the stock's price hit limit-up at RM1.24 in the final trading hour, before closing at its all-time high of RM1.14. Year-to-date, EPMB's share price had risen to current levels from the stock's finishing price at 34 sen on Jan 7, 2021.
Sunway Real Estate Investment Trust (SUNREIT) recorded a net property income of RM70.51 million for the quarter ended Sept 30, 2021, up 3.6% from RM68.1 million in the same quarter last year, on the back of lower property operating expenses. The REIT is not distributing any income in the quarter, following the change in income distribution frequency to semi-annual since 2020. It paid 0.9 sen per unit in the same quarter last year.
RCE Capital Bhd's net profit for the second quarter ended Sept 30, 2021 (2QFY22) fell 10.9% to RM31.55 million, from RM32.99 million a year earlier, due to lower refinancing activities by customers amid the implementation of the Full Movement Control Order that restricted business activities nationwide from June 1. The group announced a first interim dividend of seven sen per share, totalling an estimated RM25.56 million, to be paid on Dec 6. It also wants to further reward shareholders with the distribution of treasury shares as dividend shares and a bonus issue, which will effectively result in its shareholders getting one new share for every existing share held.
Aneka Jaringan Holdings Bhd's Indonesia subsidiary PT Aneka Jaringan Indonesia has accepted a contracting job in Indonesia on Monday, Nov 8, according to a bourse filing on Tuesday. The price of the contract is IDR48.75 billion inclusive of value-added tax, which is equivalent to approximately RM14.24 million. The contract is expected to commence on Nov 11, 2021 and shall be completed by March 20, 2022.
Nestcon Bhd via its wholly-owned subsidiary Nestcon Sustainable Solutions Sdn Bhd (NSS), has inked an agreement with Hatten Land's unit Hatten Renewable Energy Sdn Bhd (HRE) to form a joint venture company (JVCo) to secure, supply, construct, develop and manage solar photovoltaic plants and facilities. The JVCo will be 70% owned by NSS, while 30% owned by HRE. The JVCo will undertake the development of a 3.19 MWp rooftop solar photovoltaic system project, which consists of 6,373 solar panels and associated system on the roof of Dataran Pahlawan Melaka Megamall in Melaka, and will contribute to Nestcon's financial performance in future.
Damansara Holdings Bhd has announced a slew of boardroom changes, after Johor Corp Bhd re-emerged as its largest shareholder. The integrated property-related services group has appointed Datuk Nor Azri Zulfakar as its new chairman effective Nov 9, while its newly-appointed group chief executive officer Muazzam Mahmud has been redesignated as group managing director. At the same time, its independent director Datuk Mohd Aisom Omar has also resigned, citing other work commitments.
Genting Malaysia Bhd (GenM)'s 49%-owned subsidiary Empire Resorts Inc has won a licence to offer mobile sports betting in New York on Monday (Nov 8). Earlier on Oct 12, Genting Malaysia had revealed that Empire Resorts Inc had submitted a bid for the mobile sports betting operator's licence in August 2021.