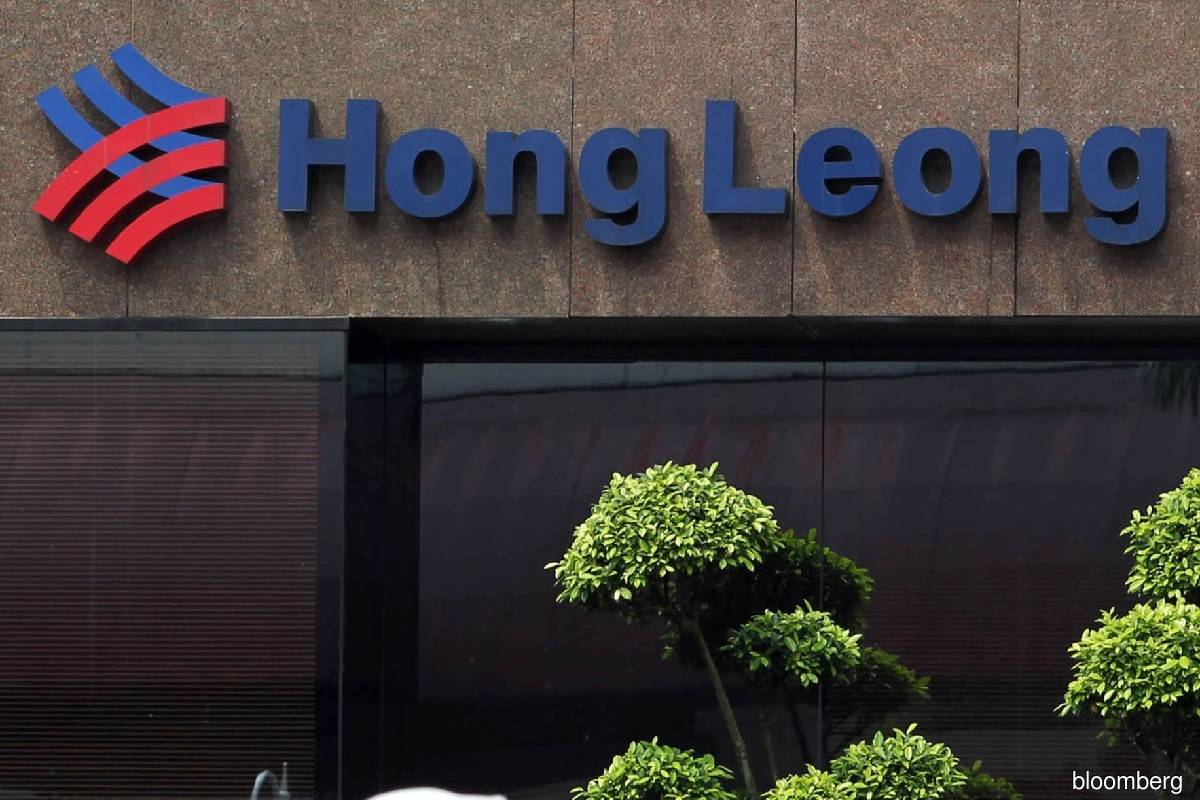 KUALA LUMPUR (Aug 10): Hong Leong Bank Bhd chairman Tan Sri Quek Leng Chan's reported attempt to pare down his controlling stake in the bank may not be an easy task, given the size of his shareholding and the premium valuation, whose share price is hovering near the historic high of RM21.20 it reached in May.
Hong Leong Bank, with a market capitalisation of RM45.26 billion, is a screaming buy among analysts tracking the banking stock because of its attractive return-on-equity (ROE) and asset quality. There is not a single sell call on Hong Leong Bank. Nonetheless, this raises the question whether its bigger rivals will pay a premium for it, let alone with the current economic uncertainties on the horizon? And could smaller peers afford its premium valuation?
Quek controls 62% of Hong Leong Bank via Hong Leong Financial Group Bhd (HLFG), which is way above the 10% limit that any individual is allowed to hold in a financial institution, according to the Financial Services Act 2013 (FSA).
The FSA also provides that no person can acquire control over a bank — holding more than a 50% interest — unless they have obtained the prior written approval of the finance minister, on the recommendation of Bank Negara Malaysia.
Apart from Hong Leong Bank, there are two other local banks whose major shareholders have yet to reduce their individual shareholdings to comply with the FSA threshold, namely Public Bank Bhd and AMMB Holdings Bhd.
In Public Bank, Tan Sri Teh Hong Piow owns 23.41%, of which 22.77% is held indirectly. As for AMMB, Tan Sri Azman Hashim holds 11.81%, being the second largest shareholder after Australia and New Zealand Banking Group Ltd, which owns 21.64%.
In terms of valuation, Hong Leong Bank has a price-to-book ratio (PB) of 1.47 times, according to Bloomberg data, making it the second highest among Malaysian banks after Public Bank, which has a PB of 1.88 times.
In contrast, the country's largest bank, Malayan Bank Bhd, has a PB of 1.27 times, while the PB for CIMB Group Holdings Bhd is 0.91 times.
Despite its premium valuation, analysts believe the bank is worth more than its current market price. There are 17 analysts covering the stock and 14 have it on "buy". The consensus target price on the stock is RM23.55.
The stock closed at RM20.88 on Tuesday (Aug 9), up six sen or 0.29% from a day earlier when Reuters reported, citing sources, that Quek was weighing options for his stake in the bank — including a merger. At its current price, Hong Leong Bank has a market capitalisation of RM45.26 billion.
Although Hong Leong Bank's PB is relatively high, according to analysts, the stock is still deemed fairly-valued after taking into account its ROE, compared to peers like AMMB and RHB. (See chart)
"Everybody has their own requirement, higher PB may not be prohibitive. People may pay a premium, maybe for asset quality, knowing that you can sleep well at night after buying it," said a local bank-backed analyst.
He also said Quek, 80, may feel an increasing need to sell, given his age. "I don't think the 'grandfather-ing' rule of allowing individuals like Quek to own such a high shareholding would apply to his children in the case of inheritance," the analyst told The Edge.
CGS-CIMB's Winson Ng, in his Aug 1 report on the banking sector, said Hong Leong Bank's asset quality was one of the best in the sector, putting it among the most defensive banks against credit risks from the Covid-19 pandemic.
"Earnings catalysts include a swift increase in associate contribution from Bank of Chengdu and above-industry loan growth," he said.
However, one analyst who declined to be named does not think there is much cost synergy to be reaped from a merger with Hong Leong Bank. "Hong Leong is already very efficient. The attractive point is their talent and culture. You can choose to hire these people [from Hong Leong, instead of a merger]. I don't know who is going to buy [Quek's stake], but I think it is safe to rule out parties like Public Bank, CIMB Group and AMMB," the analyst said.
If the potential Hong Leong Bank stake sale in materialises, it could be Quek's most significant corporate move after the Hong Leong Bank-EON Bank Bhd merger in 2011 and the attempt to privatise Hong Leong Capital Bhd in 2013. The 2013 attempt failed as it could not secure adequate acceptance from Hong Leong Capital's minority shareholders.
Read also:
Hong Leong Bank chairman weighs options for stake in bank, sources say
Why the haste to suspend HLCap?
Hong Leong Bank completes EON Bank assets integration
Cover Story: Guoco Group sitting pretty on HK18.94b cash