This article first appeared in Wealth, The Edge Malaysia Weekly, on May 30, 2022 - June 05, 2022.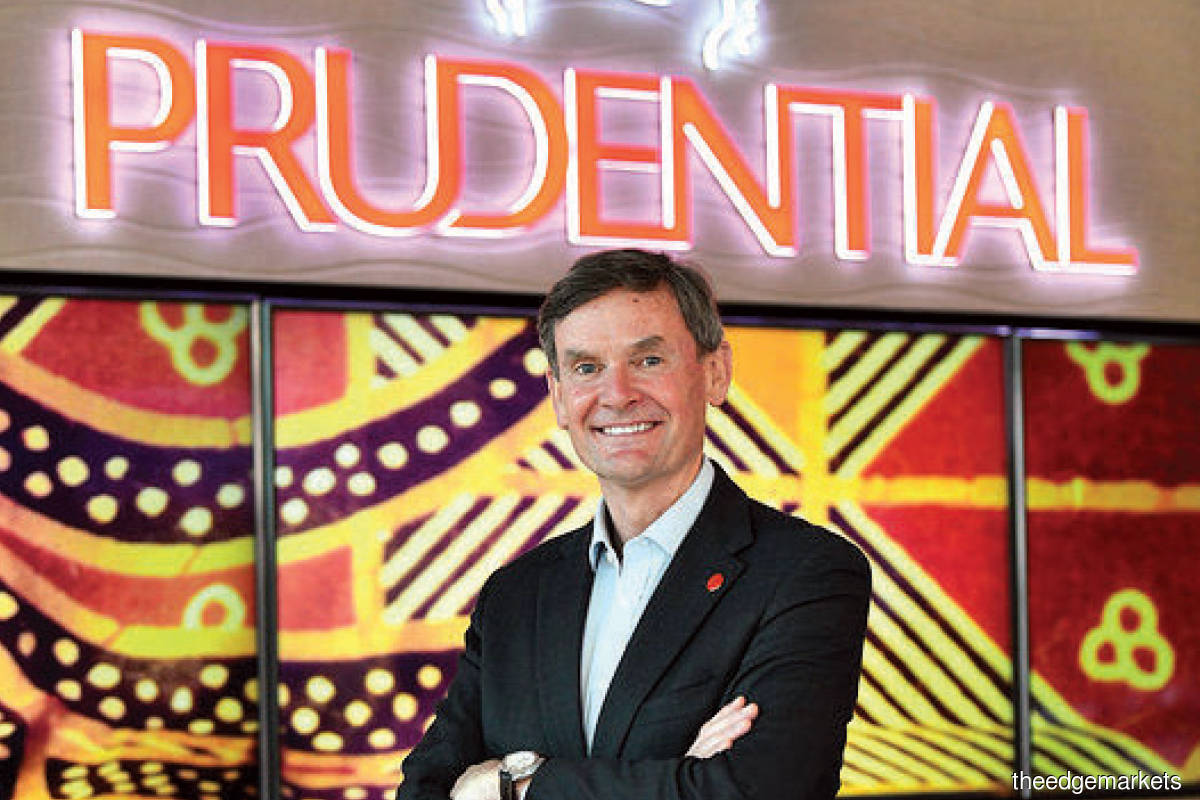 Digitalisation is playing an important role in increasing the life insurance penetration rate in Malaysia. This rate has been hovering at about 54% in recent years. With a mobile app, simple and affordable life insurance products can be delivered right into the hands of those who previously couldn't afford it.
Mark FitzPatrick, interim group CEO of Prudential plc, says the group launched Pulse, its first mobile app, in Malaysia in August 2019 before introducing it to other countries in which it operates. The app allows users to perform various functions on their smartphones, including checking their insurance policies with Prudential and performing simple health and symptoms checks.
Pulse users can also purchase simple and affordable insurance plans that provide them with a smaller coverage for various events, including specific critical illnesses, accidents, heart health, snatch-theft injury, breast cancer, dengue and outdoor activities. 
For instance, Pulse users need only pay RM36 for the PruBSN Covid-19 Care policy that provides its policyholders with a death benefit of RM30,000 "due to Covid-19 infection or serious adverse events following immunisation after an approved Covid-19 vaccination", among others. The coverage period lasts six months.
Interestingly, app users can subscribe to its health products, such as Pulse Fit, at RM7.90 per month to build a healthy lifestyle through various forms of support via the app and join online communities involved in healthy living. They can subscribe to other products such as PulseGold (RM33.90 per month) to receive guidance and counsel every month from Prudential's in-house dietitian.
As at April 22, Pulse had garnered 3.6 million downloads locally, with 1.3 million registered users, says FitzPatrick. In various countries in Asia and Africa, Pulse has garnered about 32 million downloads and 13 million registrations, he adds.
"It is a health and wealth app. It is an opportunity to help people reflect [on their lifestyle], connect and engage with others with similar interests, and to live healthier and better," he says.
"We are making some very simple products available on the app that can be bought conveniently to attract people from the B40 group. It will contribute to the country's financial inclusion."
The advantage of reaching out directly to the masses is only one of the many benefits of Pulse. The app allows Prudential to engage more actively with its policyholders through notification and dissemination of content and information pertaining to health and wealth.
"It converges both worlds in the insurance industry. Contact between insurance companies and customers used to be very infrequent. But now, we can have regular contact with them [customers] to place ourselves more at the forefront of their minds. We are hoping that we can reach out to them weekly or monthly and transform our relationships," says FitzPatrick.
The app can generate sales leads for its agents when Pulse users indicate that they are willing to learn more about a specific product through the app. An agent could pick up the lead and quickly reach out to the users to recommend suitable products. 
"In the future, we will continue to build on the Pulse ecosystem. We already have more than 56 digital partnerships with our current ecosystem. These partnerships create opportunities for us to connect with new communities, and to build and offer them something different. They could be through [guiding and encouraging them to participate] in sports, diet or health management, and even provide them with access to medical support," he says.
Lim Eng Seong, CEO of Prudential Assurance Malaysia Bhd, says Pulse is a "super app" for the company. However, the firm's digitalisation process is also happening within its workforce. 
"We are enabling our workforce to operate from anywhere and at any time. We let our customers reach out to us at the time they desire through the channels that they prefer," he points out.
"Sometimes, our customers want to meet face to face for a more complex and sophisticated conversation and product. At other times, they may just want to download their statements for tax filing, or to make a change to their personal information. For this, they may prefer to do it digitally."
Not eyeing digital insurer licence
According to the Financial Sector Blueprint 2022-2026, Bank Negara Malaysia wants to finalise a regulatory framework for digital insurers and digital takaful operators in 2022 and license new digital insurers in 2023. Will Prudential apply for it? 
FitzPatrick says the company is not looking to apply for any kind of digital insurer licence in Asia. "We have our agents, bancassurance and existing digital capabilities. These are essential to our success. We are reaping the benefits of having a strong agency force that is generating quality businesses."
While the number of Prudential agents is increasing, quality is key to ensuring its customers get the right products and good service.
"We look at how many of them become a member of the MDRT (Million Dollar Round Table), which is an accreditation to their capability and quality. And we have seen a significant increase in the number of MDRT members in Malaysia and across the region," says FitzPatrick.
The role of insurance agents is vital to Prudential as they are the ones who guide customers through complex matters such as those pertaining to making an insurance claim. They also reassure policyholders during times of uncertainty and provide them with sound financial advice to make better decisions.
"For instance, people tend to surrender their policies at the most inopportune moment, such as during volatile times," he says. "My dad is a good example.
"He wanted to surrender his [investment-linked policies] when the market was down and buy one when the market goes up again. But I always tell him that, when the market is down, that's when you hold on to it. It is not just about your savings, but about the protection and other elements of support that are provided by the policies. 
"These are the times when agents come into play. They remind customers that they shouldn't surrender their policy during times when they need it the most. The insurance business is not a pure digital business." 
According to FitzPatrick, Prudential has a 98-year history in Malaysia and is the largest life insurance company in the country, with 22% market share in the combined conventional and takaful segments. It is the largest takaful insurer in the country, with 30% market share.
Listed on stock exchanges in London, Hong Kong, Singapore and New York, Prudential has a presence in 15 markets across Asia and eight markets in Africa. Its asset management arm, Eastspring, has US$258.5 billion of assets under management globally, according to its 2021 annual report.