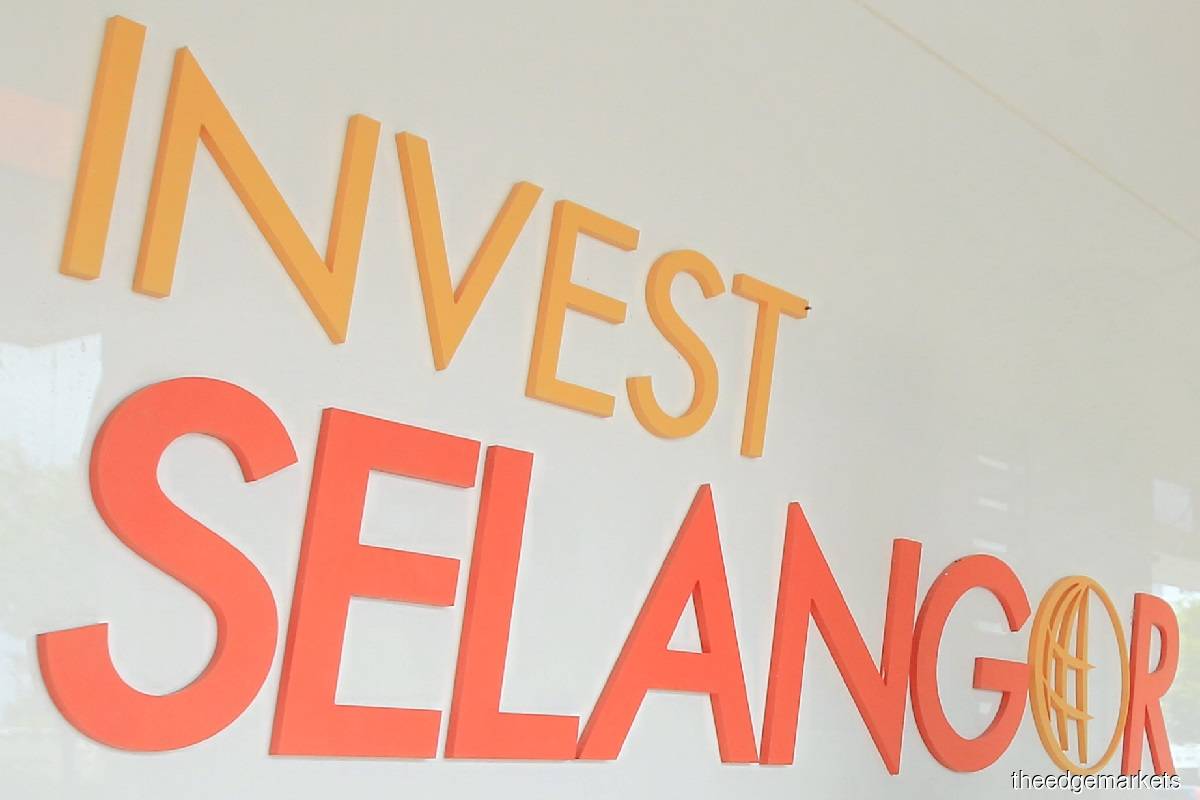 SUBANG JAYA (July 5): Selangor's investment arm, Invest Selangor Bhd, is targeting total investments of RM10 billion in 2022, up from RM7.5 billion last year, according to Selangor State Executive Councillor for Industry and Trade Datuk Teng Chang Khim.
"Last year, we only managed to record RM7.5 billion because 2021 was [still] a very difficult year for us. We are being pragmatic for the RM10 billion target, and I think [we are] on track [to achieve that].
"Economists are predicting that the [economy for the] second half will go slow, but we are very cautious of the state's progress now," he said at a press conference on Tuesday (July 5) ahead of the Selangor International Business Summit 2022 (SIBS 2022) in October.
In addition to the five targeted industry clusters — engineering, transportation, food and beverages, life sciences, and electrical and electronics — the digital economy and logistics are also among the areas that Selangor would like to explore, Teng said.
"We are working on that, making preparations before we can promote our industries in digital and also logistics. It may take some time. We have to look at our capabilities.
"But for the development in the past few years, I think [our progress in Selangor is] moving very fast," Teng explained.
Teng said as Selangor contributes to nearly a quarter of the nation's economic growth, the state has an obligation to lead the way to ensure Malaysia's economic condition improves.
In the first quarter of 2022, Malaysia attracted a total RM42.8 billion worth of investment in manufacturing, services, and primary industries. Foreign direct investment (FDI) remained as the main source of investment, contributing 65% or RM27.8 billion.
According to Teng, Selangor received RM3.3 billion worth of approved investments in manufacturing from January to March 2022. Of that amount, 72.7% or RM2.4 billion was FDI.
The state, through Invest Selangor, will continue to explore and open up more opportunities for trade and investment partnerships, said Teng.
"Since the beginning of the year, we have had investment missions to the UK, United Arab Emirates, Singapore, the United States of America, Switzerland, and South Korea. We also have plans to go to Turkey, Japan, and a few other destinations in the second half of the year.
"These visits will not only be discussing potential investment opportunities, but also to invite delegations to visit the country to attend our Selangor International Business Summit 2022," he added.
SIBS 2022 — a crucial part of the golden state's economic rebuilding process to reverse the effects of the global Covid-19 pandemic — targets RM350 million of potential negotiated sales with participation from at least 850 booths.
The four-day SIBS 2022 will be held from Oct 6 to 9.