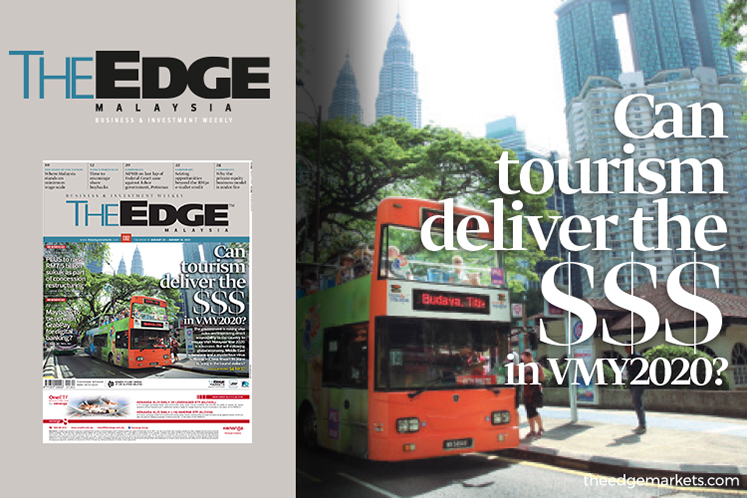 KUALA LUMPUR (Jan 18): Tourism is big business in Malaysia. It has held the position as the third highest foreign exchange earner for the country for the past two decades after manufacturing and commodities.
With the right strategy and push, this sector could very well emerge as the second highest revenue earner for the country, replacing commodities, perhaps sooner than anticipated.
It's Visit Malaysia Year (VMY) 2020 and many are banking on the success of this campaign as traditionally, VMY has brought in more tourists and consequently more money for the country.
Tourism Malaysia, the marketing arm of the Ministry of Tourism, Arts and Culture, is in full gear to promote the nation to the world.
However, we don't just want more tourist arrivals, we also want them to stay longer and spend more.
Notably, this will also be the first time in 20 years when Malaysia will not have a dedicated month to promote shopping in Malaysia.
There will be no more Mega Sale Carnival. Shopping is the number one activity that will entice tourists to spend their money. Will the absence of a sales carnival targeted at tourists result in tourists shopping less?
After shopping, the bulk of tourist spending goes to accommodation. Hotel operators are hoping to fill their rooms, as on average they are running at 40% occupancy.
Will VMY 2020 achieve its targets, given that we have relaxed rules for tourists from China and India to enter the country and improved accessibility? Or will tension in the Middle East and a SARS-like virus outbreak affect Malaysia's efforts?