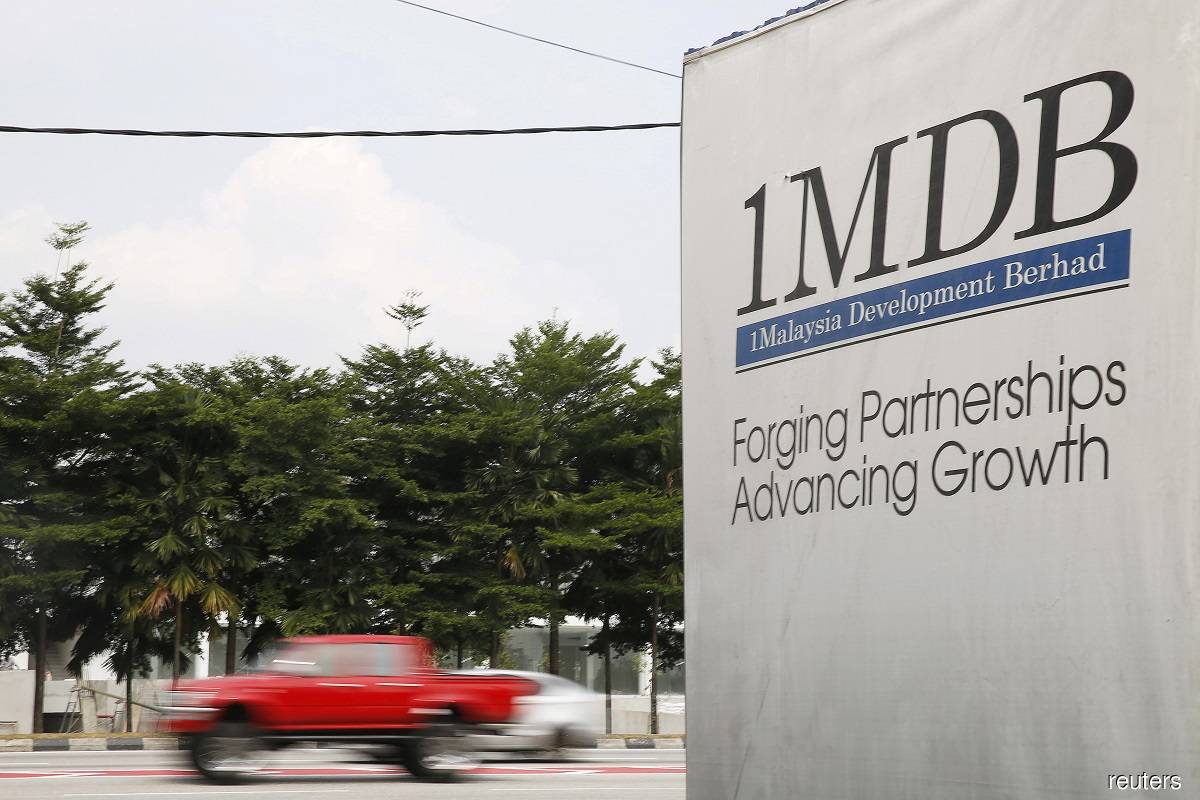 KUALA LUMPUR (May 24): The prosecution's forfeiture suit to claim the assets of 1Malaysia Development Bhd's (1MDB) former general counsel Jasmine Loo Ai Swan has been transferred to a new High Court and Judicial Commissioner (JC) Azhar Abdul Hamid from JC Roz Mawar Rozain.
In the forfeiture application, the prosecution is seeking to seize two vehicles and two properties, one of which is in Mukim Batu, Kuala Lumpur, as previously reported by theedgemarkets.com. The value of the properties is unclear. The cars are said to be a Volkswagen Beetle and an Audi.
A case management was held before senior assistant registrar Sakinah Ahmad Pauzi on Tuesday, when further case management was fixed for June 28.
Sakinah is the senior assistant registrar for Azhar.
Last March, it was reported that Roz Mawar was seeking instructions from the Chief Judge of Malaya on whether she should continue to preside over the forfeiture application as before Roz Mawar was appointed a JC earlier this year, she was the deputy director of prosecution in the Securities Commission Malaysia.
This is the second transfer as prior to Roz Mawar, Loo's forfeiture case — filed in November last year — was to be heard by Justice Datuk Ahmad Shahrir Mohd Salleh, but he was transferred to the KL High Court's civil division.
Loo, 48, left Malaysia before the 14th general election in 2018. She is listed as a wanted person and her whereabouts are unknown.
Previously, theedgemarkets.com reported that Loo's Mont Kiara condo was set to be auctioned off following an application filed by OCBC Bank (M) Bhd over her alleged failure to settle an outstanding loan sum of more than RM300,000.
Loo is said to be in Low Taek Jho's (Jho Low) inner circle in the 1MDB financial heist, as her name cropped up on numerous occasions in the present 1MDB-Tanore trial involving former prime minister Datuk Seri Najib Razak and also during the Roger Ng trial in New York earlier this year.
On Feb 9, 2021, the government through the Inland Revenue Board filed two legal suits to recover RM2.4 million in tax arrears from Loo and RM6.7 million from another Jho Low associate, Casey Tang Keng Chee.
On Feb 18, 2021, the High Court obtained a judgement in default against Loo over the unpaid taxes.
During Ng's trial in New York, it was revealed that Loo was also a recipient of an estimated US$12.5 million of 1MDB funds, according to testimony by a US Federal Bureau of Investigation agent.
Read also:
Roger Ng Fraud Trial In New York: The plunderers of 1MDB who stole more than US$3 bil
Judicial commissioner presiding in Jasmine Loo's forfeiture case awaiting instructions from Chief Judge on recusal