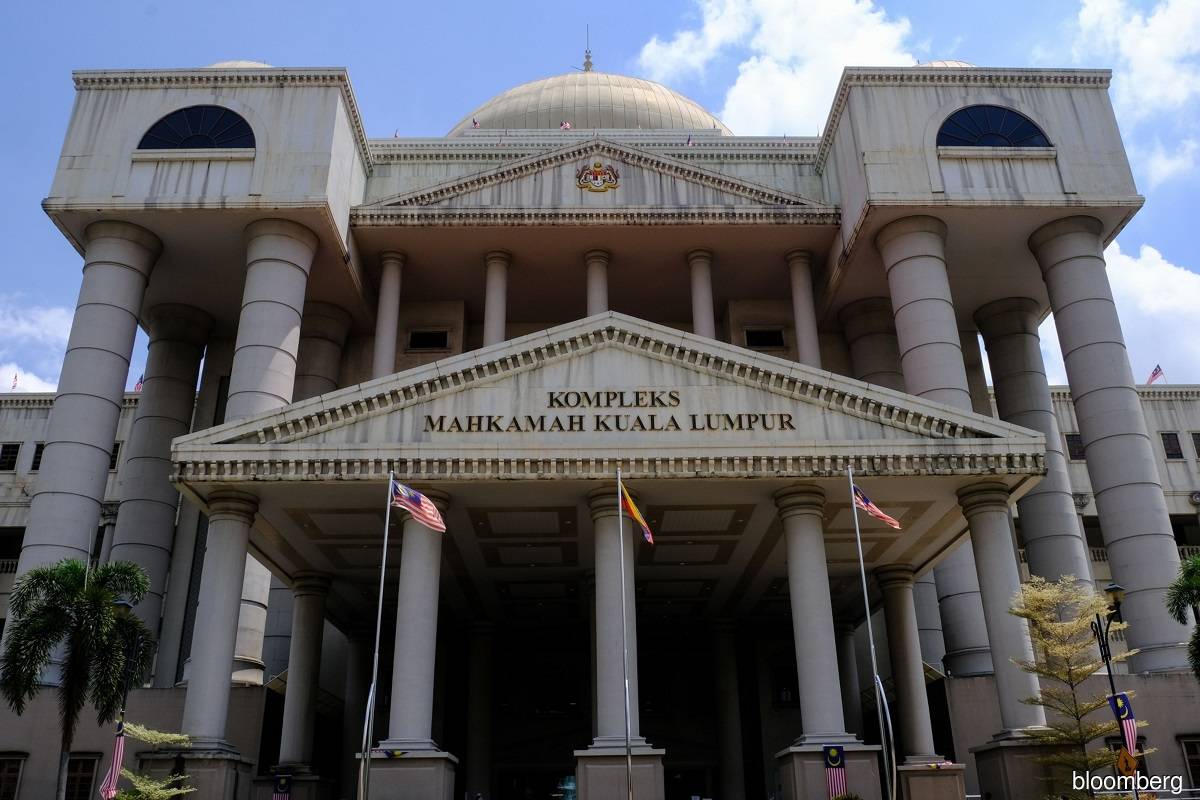 KUALA LUMPUR (May 12): The High Court on Thursday did not give an order for Messrs Valen, Oh & Partners from discharging itself from representing fugitive businessman Low Taek Jho, aka Jho Low, and his father Tan Sri Larry Low Hock Peng in the billion-dollar suit filed by 1Malaysia Development Bhd (1MDB) just yet.
Justice Hayatul Akmal Abdul Aziz wanted the law firm to serve its application directly to Jho Low and Hock Peng first, before the court can allow the firm to discharge itself.
The application by the law firm will be heard, after the personal service of the document to discharge itself have been served to the duo. Justice Hayatul Akmal made the decision after hearing submissions on the issue.
Prior to this, the law firm had received the instruction to discharge itself from US-based Kobre & Kim LLP as the instructing solicitors on the matter, allegedly from Jho Low and his father.
Justice Hayatul Akmal fixed June 13 for case management via e-review.
The decision was confirmed to theedgemarkets.com by counsel Siva Kumar Kanagasabai from Messrs Skrine who appeared with Kong Xin Ching, Tommy Lim and Adam Thye for 1MDB.
Messrs Valen, Oh & Partners were represented by Oh Chong Ghee, Chang Mun Foong, and Joshua Tan.
On April 14, theedgemarkets.com reported that Messrs Valen, Oh & Partners had filed an application on April 8 to discharge itself from representing Jho Low and Hock Peng, after receiving instructions from Kobre & Kim LLP.
1MDB and its subsidiaries 1MDB Energy Holdings Ltd, 1MDB Energy Ltd, 1MDB Energy (Langat) Ltd and Global Diversified Investment Co Ltd (formerly 1MDB Global Investments Ltd) had sued Jho Low, Hock Peng, along with his wife Puan Sri Goh Gaik Ewe, as well as his sister May Lin and brother Taek Szen, along with his associate Eric Tan Kim Loong, for a total of US$3.78 billion.
Initially, when the writ was filed on May 7 last year, the plaintiffs were seeking an amount of US$1.4 billion from Jho Low, Hock Peng, May Lin and Tan.
However, in July, it amended the writ to include Goh and Taek Szen and revised the claim to US$3.78 billion.
On March 15, 1MDB obtained a Mareva injunction against Jho Low and Hock Peng that prevents them from disposing of or transferring or dissipating US$1.432 billion of funds said to be related to 1MDB. This US$1.432 billion is part of the US$3.78 billion the fund is seeking to claim from the six defendants.
Jho Low and Hock Peng are also required by the court to furnish within 14 days of the order the details of the assets of the said amount of US$1.0305 billion and US$401.5 million respectively to the court, whether they are held locally or abroad.
The fugitive businessman in his defence against 1MDB's suit said he was never a director, shareholder, part of the management or board of advisers in 1MDB or its four subsidiaries, and that he has no legal standing to exercise control over the plaintiffs.
He also said the civil suit was redundant following a "global, comprehensive resolution" between him and the US Department of Justice reached in 2019, which he said had absolved him of any claims of wrongdoing in the 1MDB scandal.
Read also:
Jho Low terminates law firm representing him and dad in 1MDB suit
1MDB claims Jho Low was 1MDB's shadow director
Jho Low, parents enter appearance in US$3.78b 1MDB suit
Mareva injunction imposed on Jho Low and his father to freeze US$1.432b