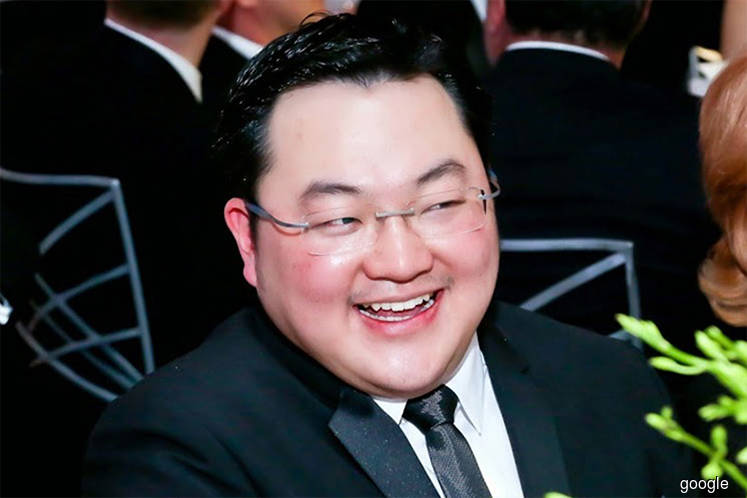 KUALA LUMPUR (June 2): A luxury penthouse belonging to fugitive businessman Jho Low in Manhattan, New York, has been sold as part of a US forfeiture case against the financier, a global real estate portal reported.
The Mansion Global said the value of the transaction, which took place on Friday (May 29), has yet to be disclosed. The asking price for the property was last quoted at US$30 million.
Jho Low had paid US$30.55 million for the home in July 2011, records with PropertyShark show, according to the portal. The money was believed to have come from scandal-ridden 1Malaysia Development Bhd (1MDB).
Located within the Residences at the Mandarin Oriental, the luxury unit which sits atop the glass-covered Time Warner Center at Columbus Circle, spans nearly 5,000 square feet.
The four-bedroom penthouse is the only unit in the building with a private 500-square-foot terrace overlooking Central Park — one of New York City's iconic landmarks, the report said.
Apart from the penthouse, Jho Low's portfolio of coveted real estate reportedly includes a mansion in Beverly Hills, a "high-rise lair" in Hong Kong and two prized apartments in Singapore.
On April 14, the US Department of Justice (DoJ) announced the repatriation of about US$300 million  (RM1.29 billion) in additional funds misappropriated from 1MDB to the Malaysian government.
The funds were said to be laundered through financial institutions in several jurisdictions including Switzerland, Singapore and Luxembourg, besides the US.
Combined with other funds that the department previously returned to Malaysia in May 2019, the US has returned or assisted Malaysia in recovering over US$600 million (RM 2.6 billion) of funds misappropriated from 1MDB.  
The DoJ said efforts to recover more funds stolen from 1MDB are continuing.
Since 1MDB assets recovery efforts were initiated in June 2018, Malaysia has received US$620 million from the US, made up of:
US$57 million from the proceeds of settlement with Red Granite Pictures (credited in March 2019);
US$137 million from the sale proceeds of Jho Low's interest in the Park Lane Hotel (credited in April 2019);
US$126 million from the judicial sale of the luxury yacht, Equanimity, by the Malaysian Admiralty Court (credited into the trust account in December 2019); and
US$300 million (credited in April 2020) to Malaysia.
Jho Low has been accused of being the mastermind of the alleged 1MDB fraud.
High-level officials of 1MDB and associates including Jho Low, had siphoned over US$4.5 billion belonging to the state-owned wealth fund from 2009 to 2015, according to the DoJ.
Jho Low, who is reportedly living in China, has denied any wrongdoing.