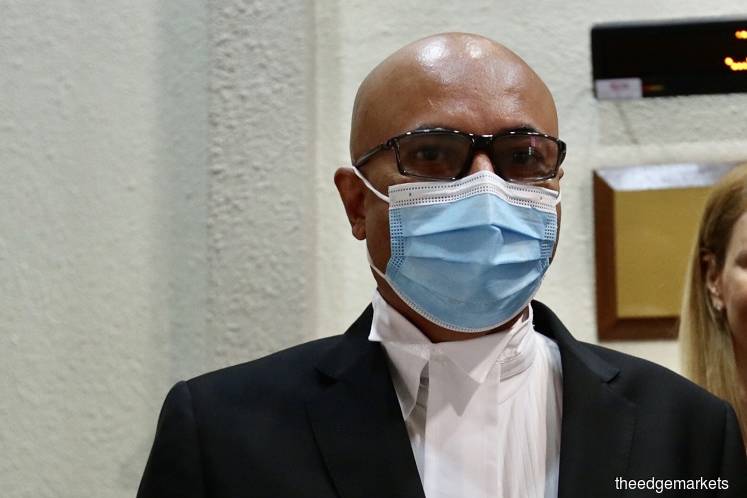 PUTRAJAYA (June 29): The Malaysian Anti-Corruption Commission (MACC) will know on Friday (July 3) the outcome of its appeal against the High Court's decision not to grant a stay of the court's order that the agency must return over RM194 million seized from Umno, Wanita MCA and two firms.
The MACC had filed the appeal in the Court of Appeal after it failed to obtain a stay in the High Court on June 19.
Umno, Wanita MCA and the two firms are alleged to have received the funds ⁠— linked to the 1Malaysia Development Bhd (1MDB) scandal ⁠— from former premier Datuk Seri Najib Razak.  
Umno's lawyer Datuk Hariharan Tara Singh and Deputy Public Prosecutor Mahadi Abdul Jumaat confirmed that the appeal will be heard on Friday, when approached by theedgemarkets.com today, after case management in the appellate court.
On June 19, Justice Mohamed Zaini Mazlan dismissed the MACC's stay application on the grounds that there were no special circumstances to grant a stay as the four entities had the financial capacity to pay back the MACC should the Court of Appeal reverse the High Court's decision.
"When it comes to a stay of a monetary judgement, it must be based on special circumstances. There is no evidence to show this in the form of insolvency," the High Court judge said.
Earlier, on Feb 7, Justice Mohamed Zaini also dismissed the government's application to forfeit the amount seized from the four entities.
The respondents, he said, had argued that the money was already spent by 2014. Meanwhile, Umno had shown that the remaining funds in its account were from other sources, and not the former party leader.
"I have perused the bank accounts of the two and found that the amounts, as in the year 2013 and September 2014, have been used up," the judge said.
The forfeiture applications involved RM192,965,413.61 against Umno and RM300,000 against Wanita MCA.
The two firms, hijab seller Perano Sdn Bhd and tent supplier Binsabi Sdn Bhd, allegedly received RM337,634.78 and RM827,250 respectively from Najib.
Read also:
Umno able to get frozen RM192m back, says High Court
Forfeiture action to recover money from Umno, Wanita MCA dismissed as it is spent