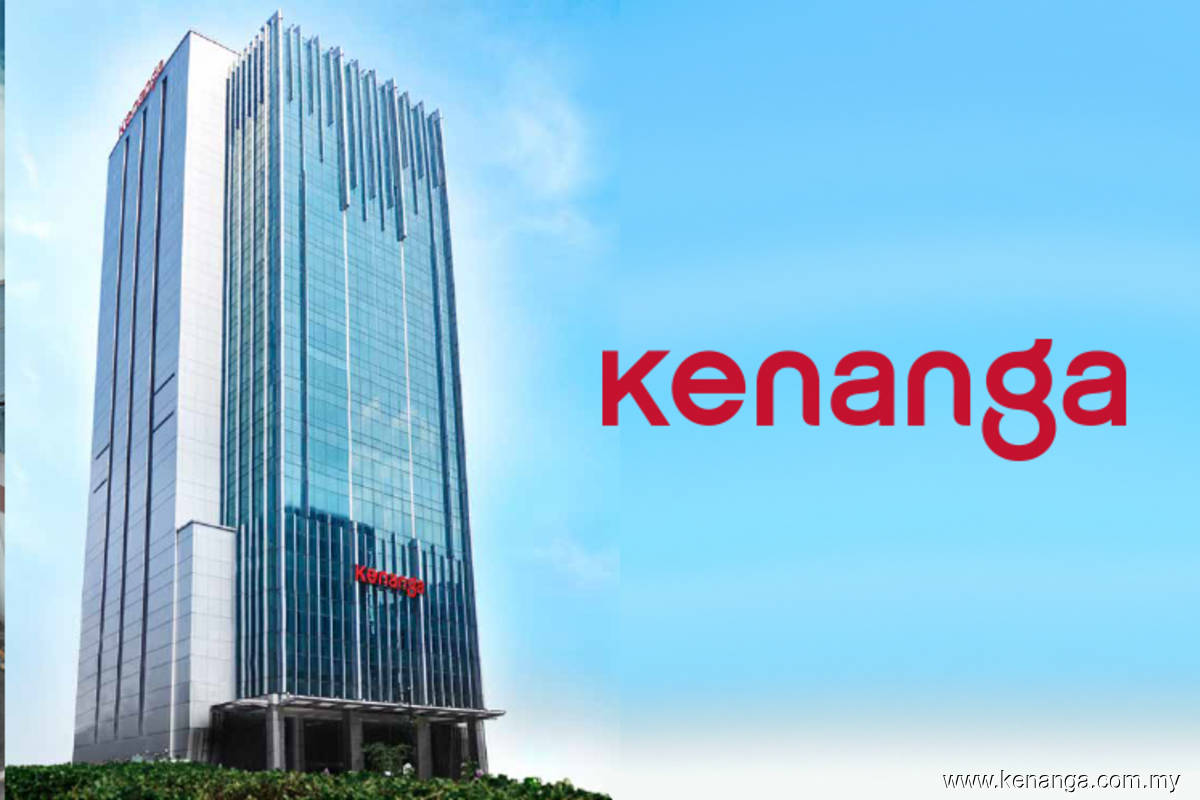 KUALA LUMPUR (Nov 27): Kenanga Investment Bank Bhd has recorded an eleven-fold hike to its net profit for the third quarter ended Sept 30, 2020 to RM49.27 million, from RM4.29 million in the same quarter last year, boosted by its stockbroking and investment management business. 
Earnings per share jumped to 7.03 sen from 0.61 sen, according to the group's filing with Bursa Malaysia today. 
Revenue doubled to RM319.49 million, from RM159.42 million a year earlier. 
Kenanga said this was largely driven by increased brokerage fees, higher net interest income, trading and investment income, as well as management fee income. 
It also recorded a share of profits from its joint venture company, Rakuten Trade.
For the cumulative nine-month period, Kenanga recorded a net profit of RM62.79 million, a three-fold increase from RM17.68 million in the same period last year, while revenue went up by 43% to RM694.32 million from RM485.11 million.  
Meanwhile, net income for the quarter under review stood at RM289.5 million, a surge of about 162% from the corresponding period of RM110.5 million. Net income for the nine-month period stood at RM577 million, an increase of 72% from the same period last year.
Kenanga group managing director Datuk Chay Wai Leong said in a statement that this year has been a good year for the equity markets globally, boosted by heightened retail participation.
"Kenanga Group's strong foothold in the retail segment, augmented by digital transformation that we kick-started a few years ago, put us in a pole position this year to capitalise on sudden customer shift to online broking and the surge in trading volumes.
"Despite the intense competitive landscape, we continue to grow market share and aim to sustain this traction through new digital products and innovative solutions that are in the pipeline," he said.
In this past year, Kenanga had acquired a 4.99% equity interest in Merchantrade Asia, an e-money player, a move which it said was to explore digital opportunities together.
Kenanga had also announced a partnership with a digital supply chain financing company, Bay Group Holdings Sdn Bhd (CapBay), in a bid to transform the traditional factoring market in Malaysia.
"On many levels, this year has validated the importance of being in the forefront of technology. We are on track with our digitisation blueprint and will continue to build a robust ecosystem for our customers, accelerate growth, reinforce resilience, and safeguard the interests of our stakeholders.
"It has been a strong year for us and we are well-positioned to move into the new year on a positive note," Chay added.